A short time after Joseph's marriage to the Virgin Mary, his faith in his spouse was sorely tried: she was with child. However painful the discovery must have been for him, unaware as he was of the mystery of the Incarnation, his delicate feelings forbade him to defame his affianced, and he resolved "to put her away privately; but while he thought on these things, behold the angel of the Lord appeared to him in his sleep, saying: Joseph, son of David, fear not to take unto thee Mary thy wife, for that which is conceived in her, is of the Holy Ghost. . . And Joseph, rising from his sleep, did as the angel of the Lord had commanded him, and took unto him his wife" (Matthew 1:19, 20, 24).
Free Downloads Below
Image by sdcason.com - CC BY-SA 4.0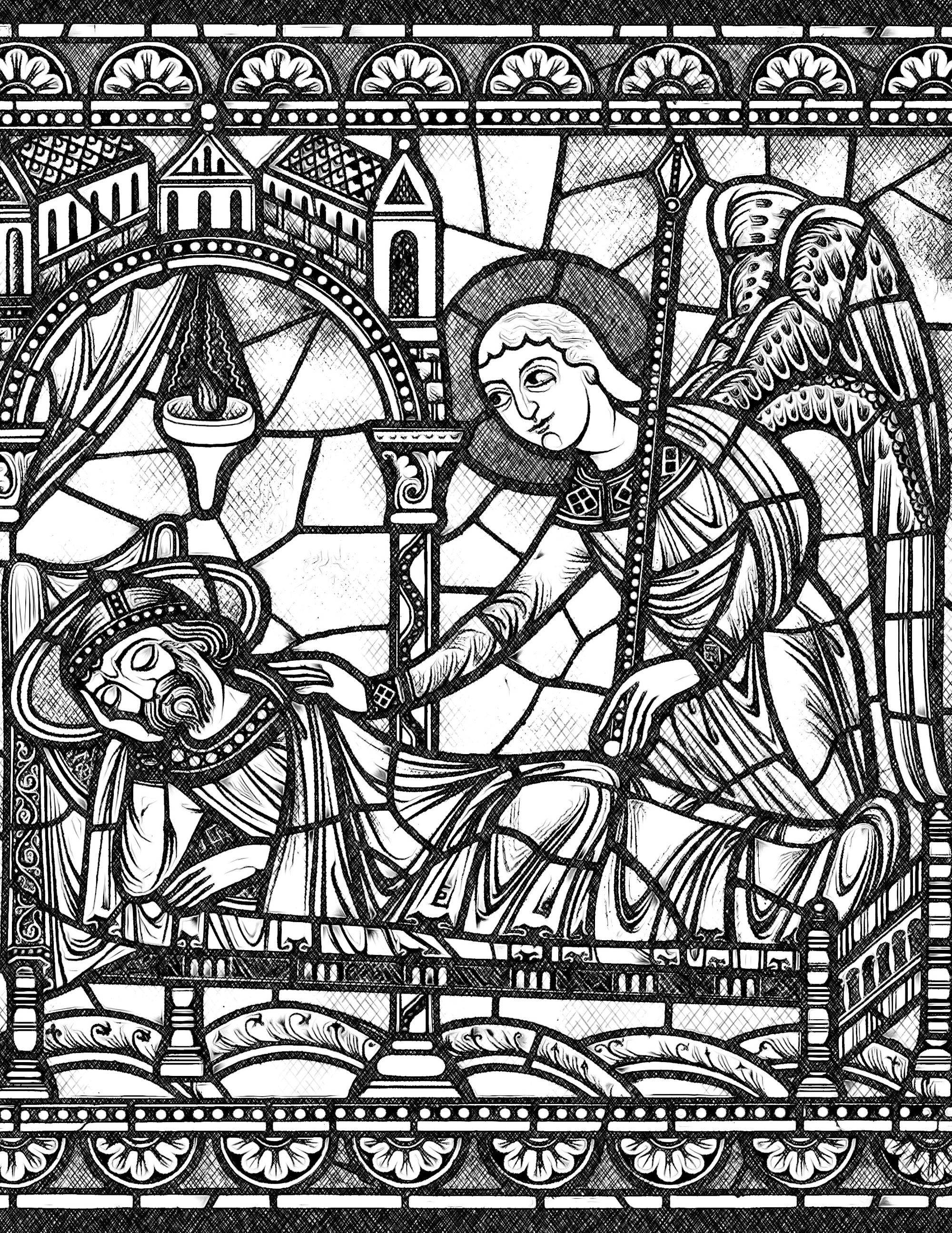 Please Subscribe or Donate to Help Keep This Site Free!