A belfry (also known as a bell tower) is the upper part of the tower or steeple of a church, for the reception of the bells; or a detached tower containing bells, as the campanile of the Italians. The term is sometimes applied to the timber frame by which the bells are supported; also to the room or loft in the tower of a church, from which the bells are rung. Originally it denoted a tower in which sentinels were placed to ring bells and thus give notice of the approach of the enemy, or a tower used in besieging a fortified place; it was of wood and movable. In England the bell-tower usually forms a part of the church, but it is sometimes detached from it, as at Evesham, Worcestershire, and Berkeley, Gloucestershire; Chichester cathedral, Sussex, etc. At Pembridge, in Herefordshire, there is a detached belfry built entirely of wood, the frame in which the bells are hung arising from the ground, with merely a casing of boards.
This belfry is at Saint Stephen Martyr Parish in Chesapeake, Virginia.
Free Downloads Below
Image by sdcason.com - CC BY-SA 4.0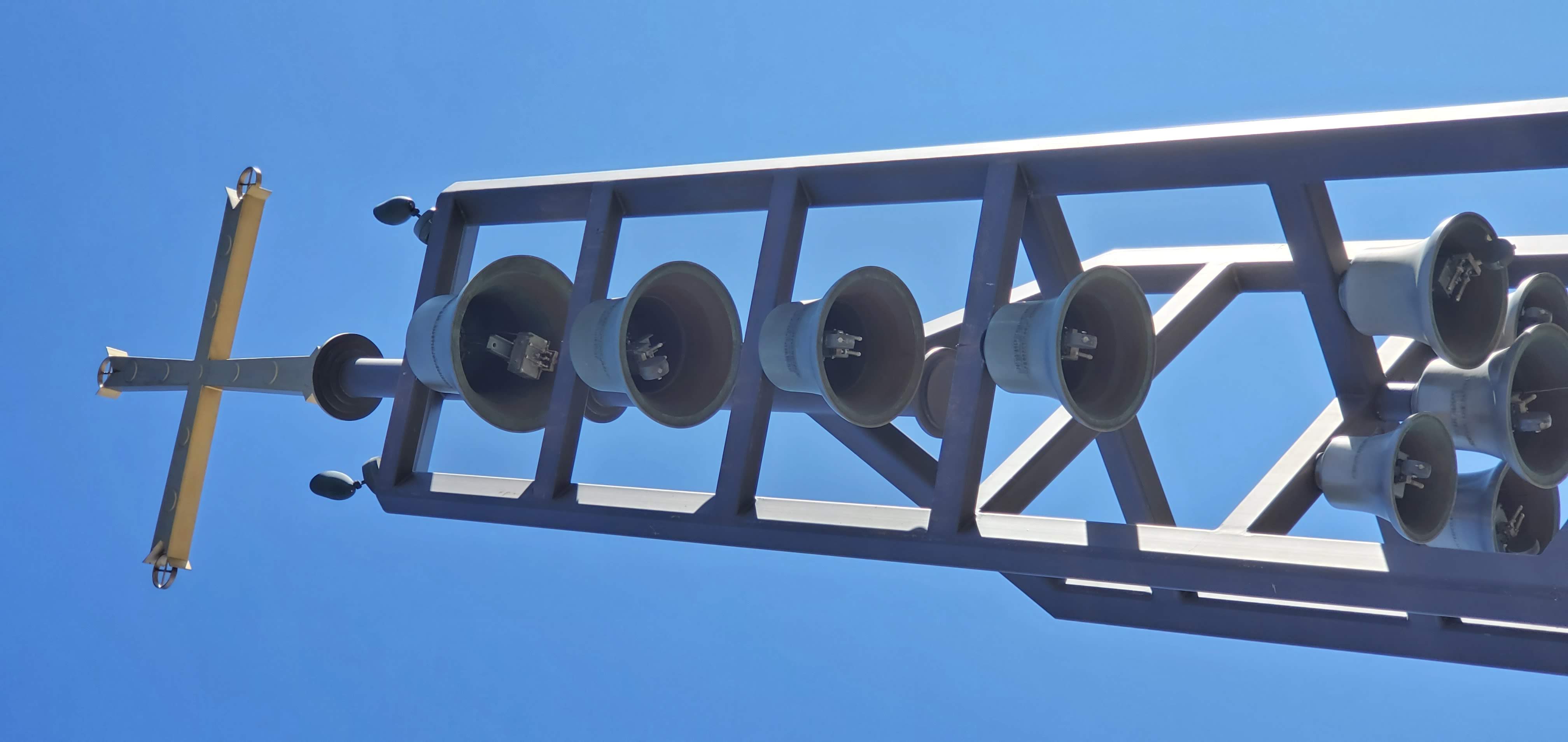 Please Subscribe or Donate to Help Keep This Site Free!