Please Subscribe or Donate to Help Keep This Site Free!
According to tradition, John the Baptist wears a hair shirt under a white cloth, associated with newly baptized Christians. The flag bearing a red cross symbolizes resurrection. In marked contrast, the background features a lavish gold-patterned silk. The display of such luxurious fabrics continues an ancient tradition of using the finest objects in the worship of God. This painting has been cut down along the lower edge and would have originally shown a full-length image of the saint. It was probably the right wing of a triptych, with John the Baptist gazing upon a central image of the Virgin and Child. Campin first settled in Tournai around 1405-6 as a free master of the guild of painters, and he bought citizenship there in 1410, which suggests he was born elsewhere. Although heavily indebted to contemporary masters of manuscript illumination, Campin displayed greater powers of realistic observation than any other painter before him. He was one of the first artists to experiment with the use of oil-based colors, in lieu of egg-based tempera, to achieve the brilliant color typical of this period.
Free Downloads Below
This image is in the public domain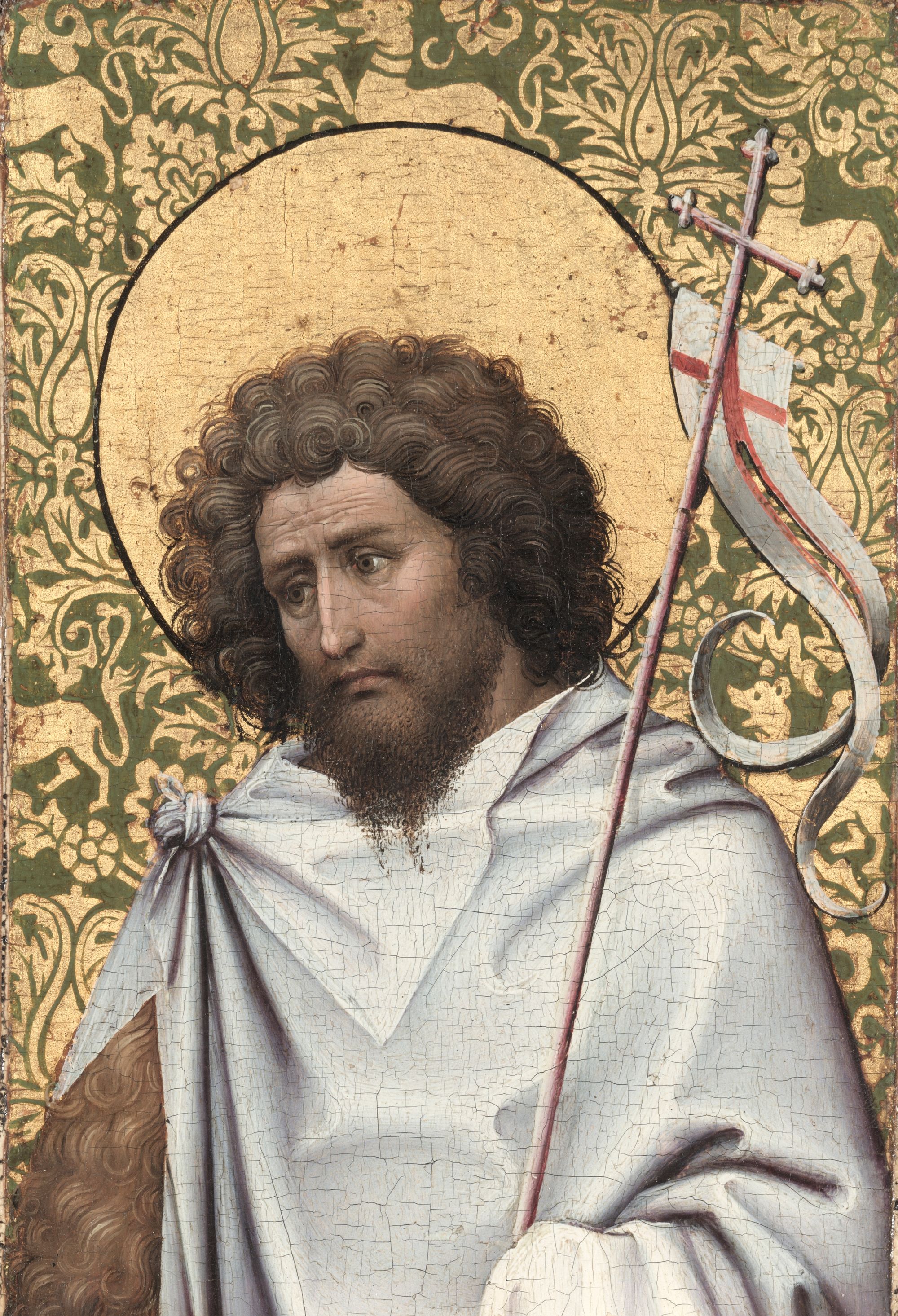 Please Subscribe or Donate to Help Keep This Site Free!