After our Blessed Lord's crucifixion, His Sacred Body was taken from the Cross by Joseph of Arimathea and Nicodemus, and was buried in the new sepulcher of Joseph, and the Sabbath drew near. Joseph of Arimathea was a disciple of Jesus, probably ever since Christ's first preaching in Judea (John 2:23), but he did not declare himself as such "for fear of the Jews" (John 19:38). On account of this secret allegiance to Jesus, he did not consent to His condemnation by the Sanhedrin (Luke 23:51), and was most likely absent from the meeting which sentenced Jesus to death (cf. Mark 14:64).
The Crucifixion of the Master quickened Joseph's faith and love, and suggested to him that he should provide for Christ's burial before the Sabbath began. Unmindful therefore of all personal danger, a danger which was indeed considerable under the circumstances, he boldly requested from Pilate the Body of Jesus, and was successful in his request (Mark 15:43-45). Once in possession of this sacred treasure, he — together with Nicodemus, whom his courage had likewise emboldened, and who brought abundant spices — wrapped up Christ's Body in fine linen and grave bands, laid it in his own tomb, new and yet unused, and hewn out of a rock in a neighboring garden, and withdrew after rolling a great stone to the opening of the sepulcher (Matthew 27:59, 60; Mark 15:46; Luke 23:53; John 19:38-42). Thus was fulfilled Isaiah's prediction that the grave of the Messiah would be with a rich man (Isaiah 53:9).
Sources:
Free Downloads Below
Image by sdcason.com - CC BY-SA 4.0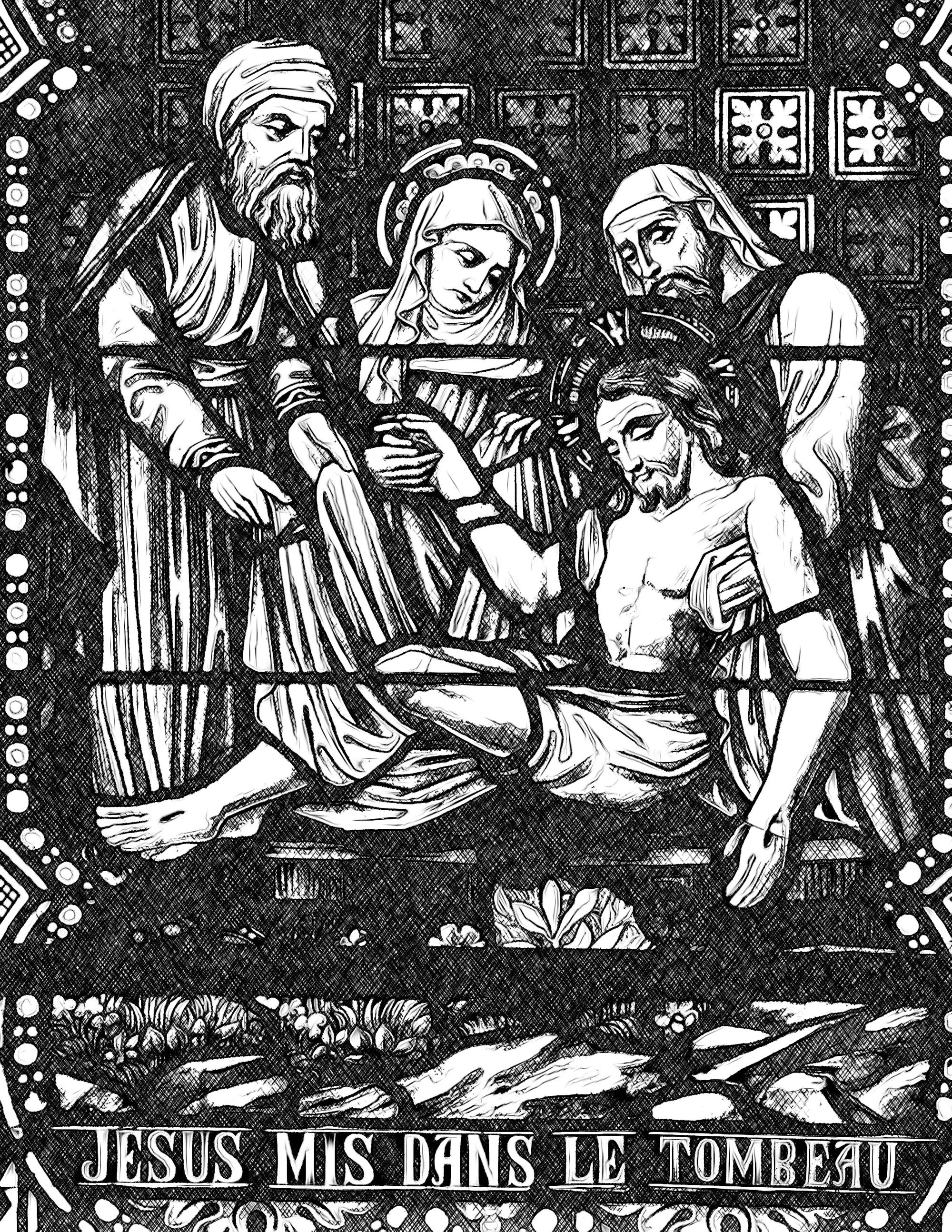 Please Subscribe or Donate to Help Keep This Site Free!