Details:
This landscape painting of Jacob wrestling with the angel is by Bartholomeus Breenbergh. Breenbergh was a Dutch Golden Age painter of Italian and Italianate landscapes, in Rome and Amsterdam. The subject, Jacob wrestling with the angel, is described in Genesis chapter32 verses 22–32; and also referenced in Hosea chapter 12 verses 3–5.
In the Genesis narrative, Jacob spent the night alone on a riverside during his journey back to Canaan. He encounters a "man" who proceeds to wrestle with him until daybreak. In the end, Jacob is given the name "Israel" and blessed, while the "man" refuses to give his own name. Jacob then names the place where they wrestled Penuel, which means facing God or face of God.
🙏🏽
This image is in the public domain.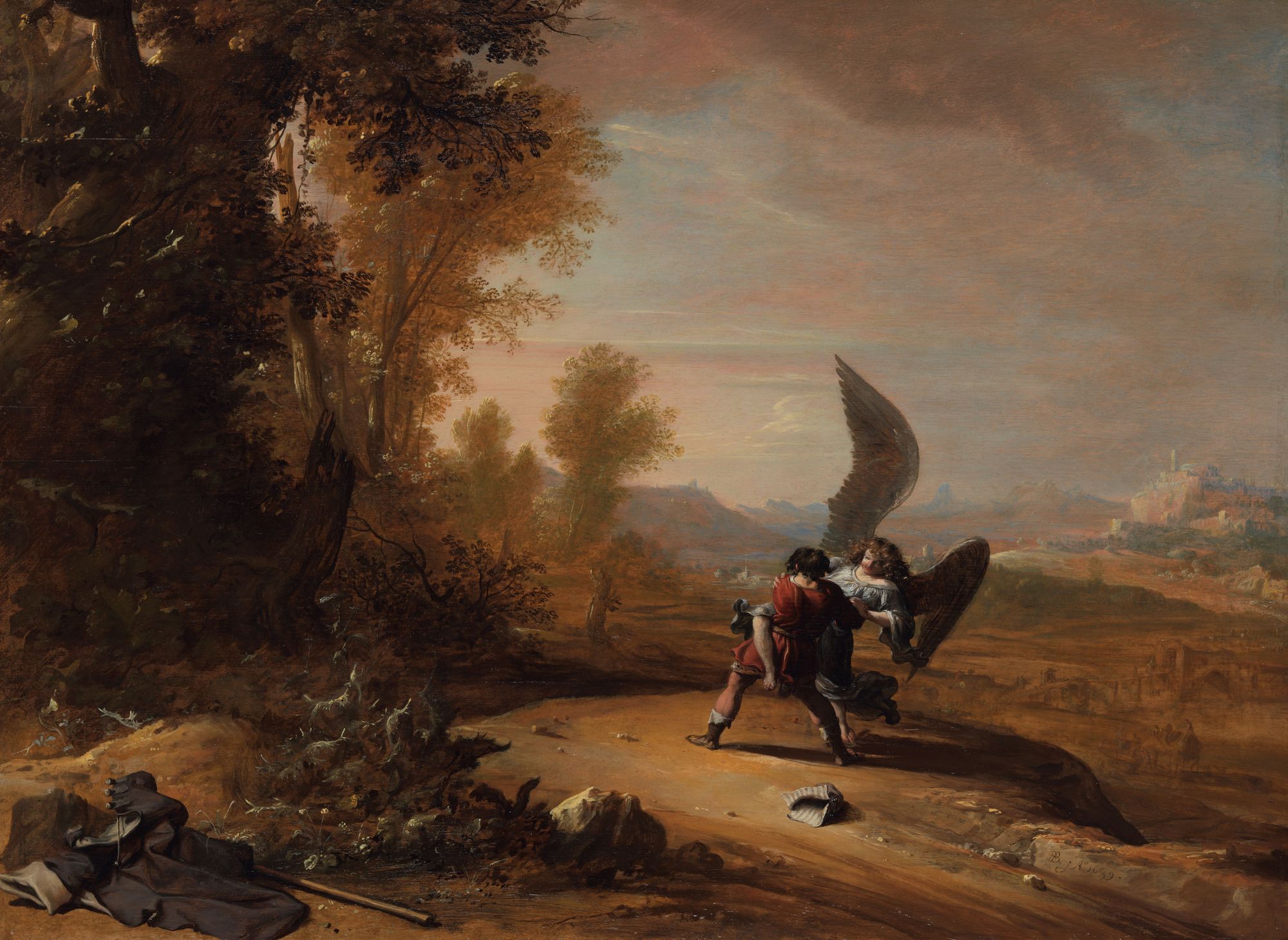 Please Subscribe or Donate to Help Keep This Site Free!