Details:
Jacob Blessing the Sons of Joseph is a 1656 oil painting by Dutch artist Rembrandt van Rijn. It is said to have almost "a sculptural surface with a translucent glaze over paint". This piece is housed in the Gemäldegalerie Alte Meister in Kassel, Germany.
Jacob Blessing the Sons of Joseph shows a scene from the Old Testament book of Genesis, Chapter 48. In this scene, Joseph brings his two sons (Manasseh and Ephraim) to his dying father Jacob so that they can receive the family blessing. According to tradition, the eldest son is blessed with the patriarch's right hand. However, Jacob deliberately crossed his arms and put his right hand on Ephraim's (the younger son's) head and his left hand on Manasseh's (the oldest son's) head. Joseph was displeased and thought that his father was making a mistake. When Joseph tried to correct his father, Jacob refused and told Joseph that he was purposefully blessing the younger son.
🙏🏽
This image is in the public domain.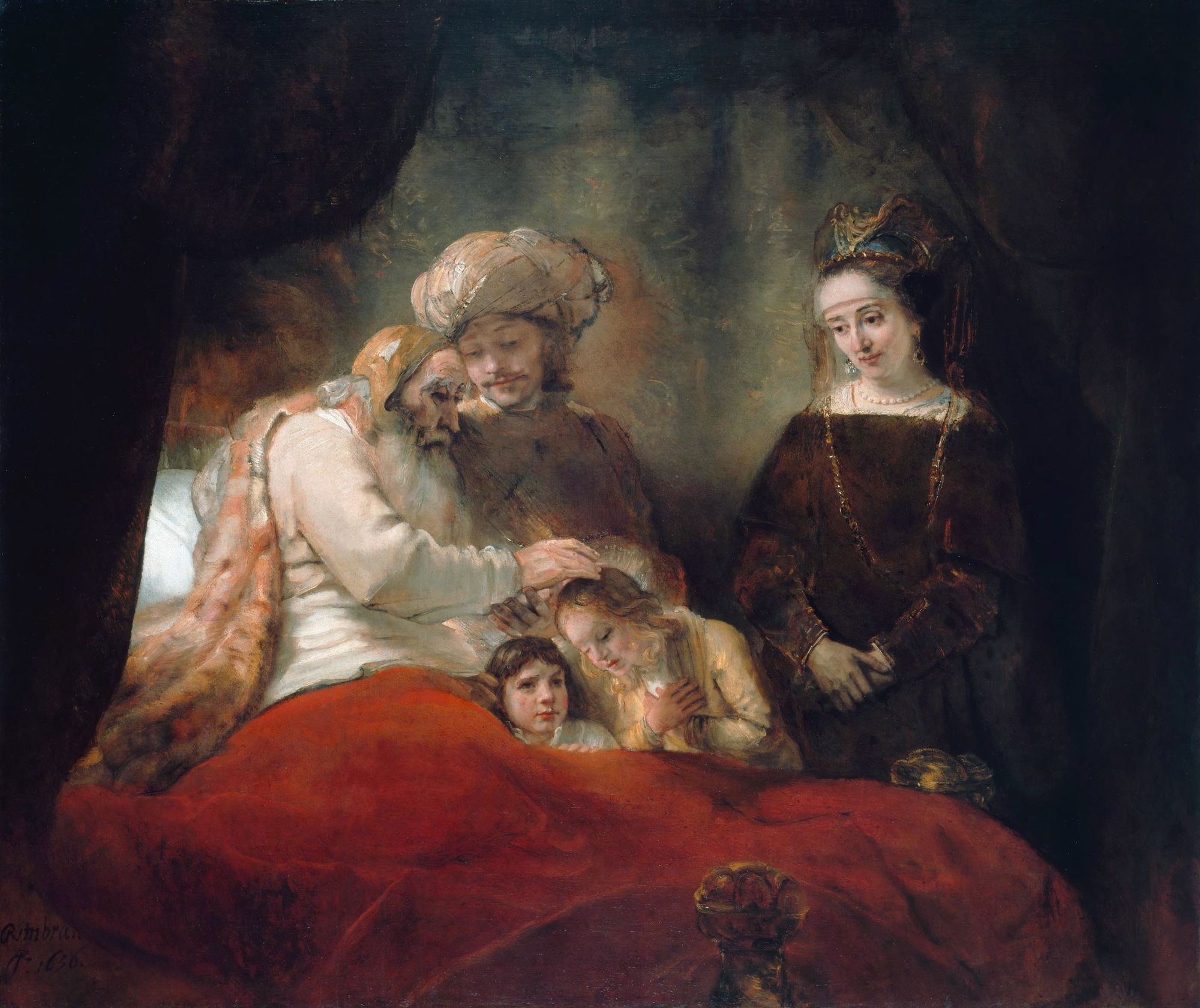 Please Subscribe or Donate to Help Keep This Site Free!