St. Andrew's Catholic Church is a historic Roman Catholic church and rectory in Roanoke, Virginia, United States. It was built in 1900-1902, and is a buff brick church on a stone foundation in the High Victorian Gothic style. It has a cruciform plan and features two tall Gothic towers which flank the main entrance and are square in plan. On each tower are two small lancet windows, two large pointed-arch stained-glass tracery windows, and sets of double pointed-arch openings at the belfry. Also on the property is a rectory built in 1887. The church replaced an earlier small brick church built in 1883.
The building cost $60,000 to construct, with another $40,000 budgeted for interior appointments and trim. "The buff brick edifice with stone trimming, designed by W. P. Genter of Akron, Ohio, would become a Roanoke landmark."
It was listed on the National Register of Historic Places in 1973.
Free Downloads Below
ATTRIBUTION REQUIRED: Image by Joe Ravi | Creative Commons Copyright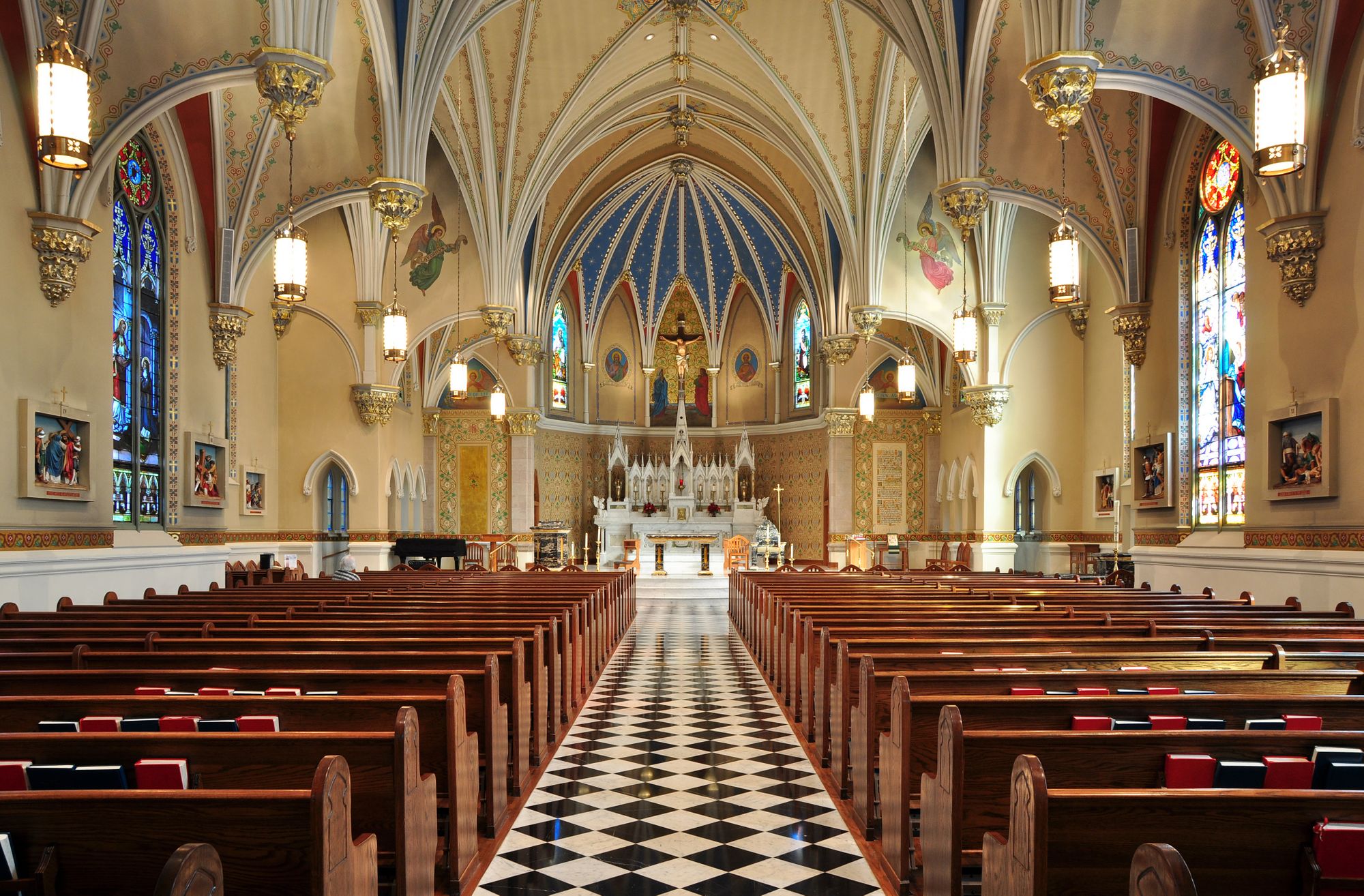 Please Subscribe or Donate to Help Keep This Site Free!