Details:
The Holy Trinity Ukrainian Catholic Church in Vegreville, Alberta is located half a kilometer from the CPR and CNR in the northern part of the town[4]. The church property was incorporated in 1939 and a parish hall was blessed on May 14, 1939 by Fathers Naucratius Kryzanowsky and Mark Romanovych[4]. The church is part of the Ukrainian Diocese of Edmonton[3] and services are bilingual with a potluck lunch following the Divine Liturgy[2]. The cemetery is owned by the town of Vegreville[4].
🙏🏽
Please give proper attribution.
Image By TobyEditor - Own work, CC BY 4.0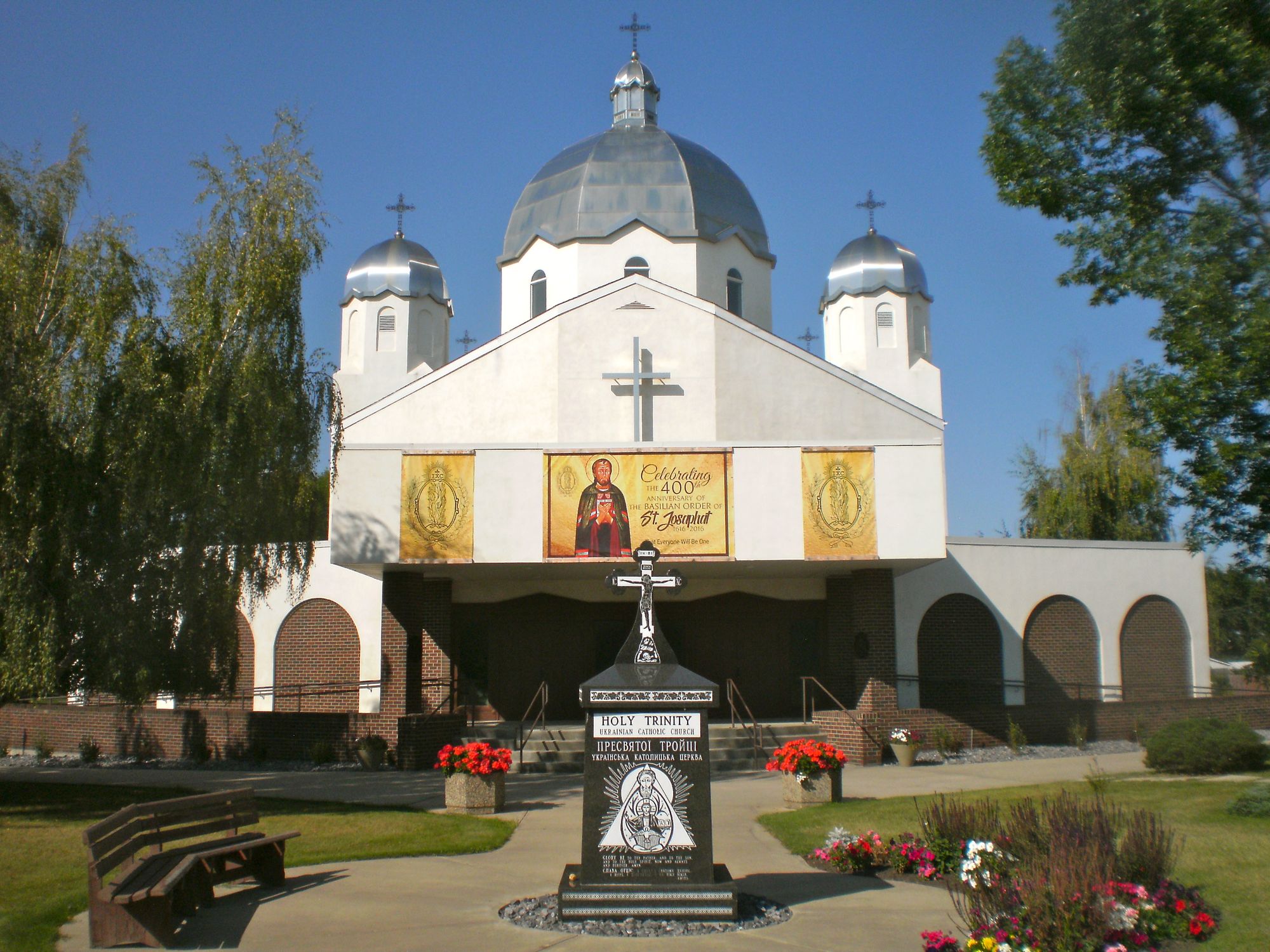 Please Subscribe or Donate to Help Keep This Site Free!