Details:
Holy Eucharist Ukrainian Catholic Church in Winnipeg, Manitoba. The Church like many churches in Winnipeg at the time was designed by Father Philip Ruh and built in 1954. Ornamentation of the church on the spires and pillars was completed in 1966 by Sviatoslav Hordynsky. Stained glass windows in the church were done by notable artist Leo Mol in both 1971 and 1986.
🙏🏽
Please give proper attribution.
Image By Words in the Wind - Own work, CC BY-SA 4.0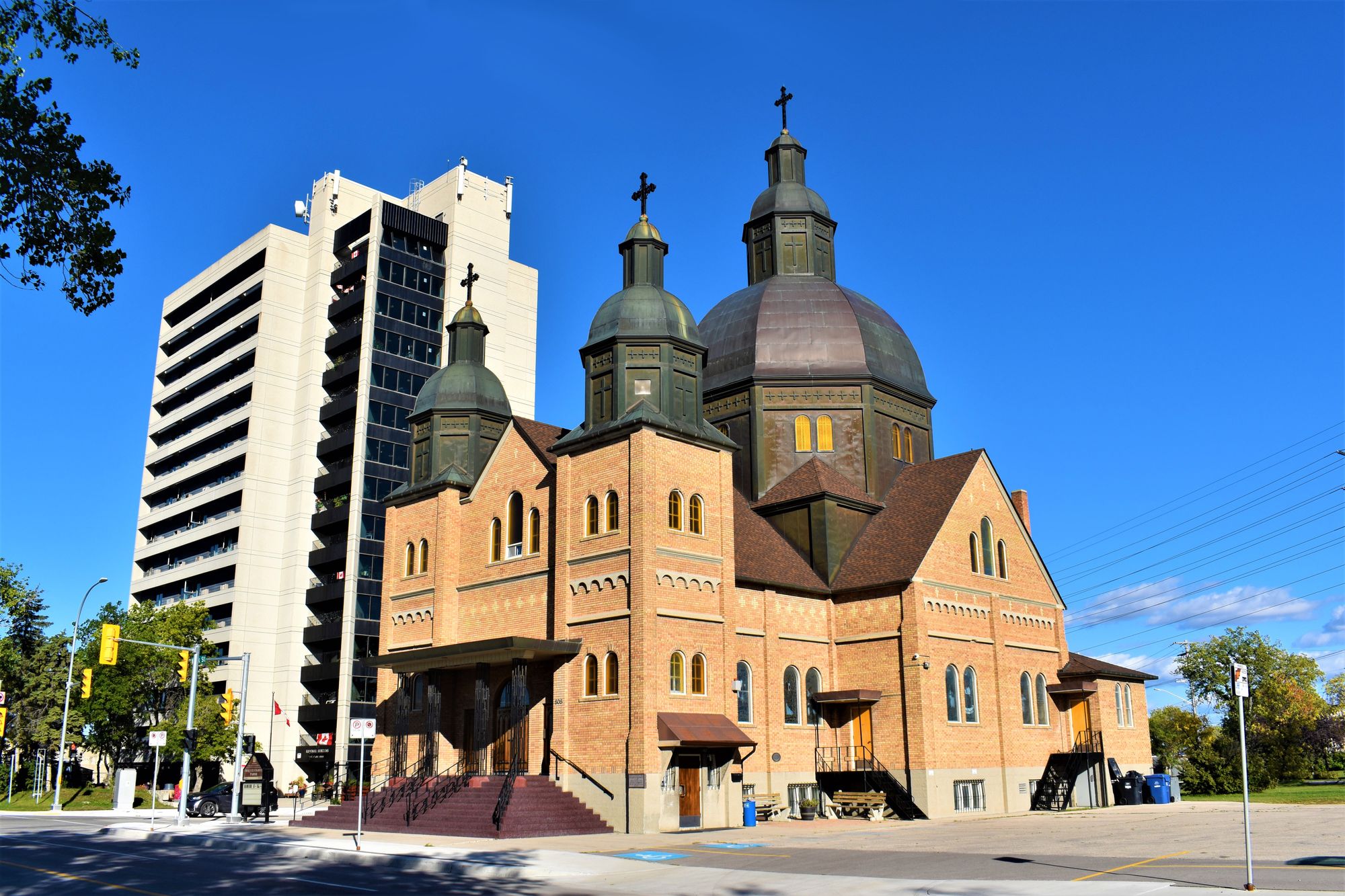 Please Subscribe or Donate to Help Keep This Site Free!