According to the apocryphal Gospel by Pseudo-Matthew, while resting in Egypt after fleeing the Massacre of the Innocents and their home in Israel, the Virgin Mary asked Joseph to harvest some dates from a palm. As Joseph could not reach the fruits on the three, Jesus ordered the plant to bend down. Martin Schongauer's print is clearly inspired by this episode. the Virgin Mary is shown holding him and riding on a donkey, which is momentarily resting under a palm. Five hovering angels are pulling down the top of the tree to enable Joseph to pick dates. This print belongs to a set of four engravings considered to be an incomplete series of episodes of the Life of the Virgin, which also include The Nativity, The Adoration of the Magi, and The Death of the Virgin.
Original image by Martin Schongauer, 15th century.
Free Downloads Below
Image by sdcason.com - CC BY-SA 4.0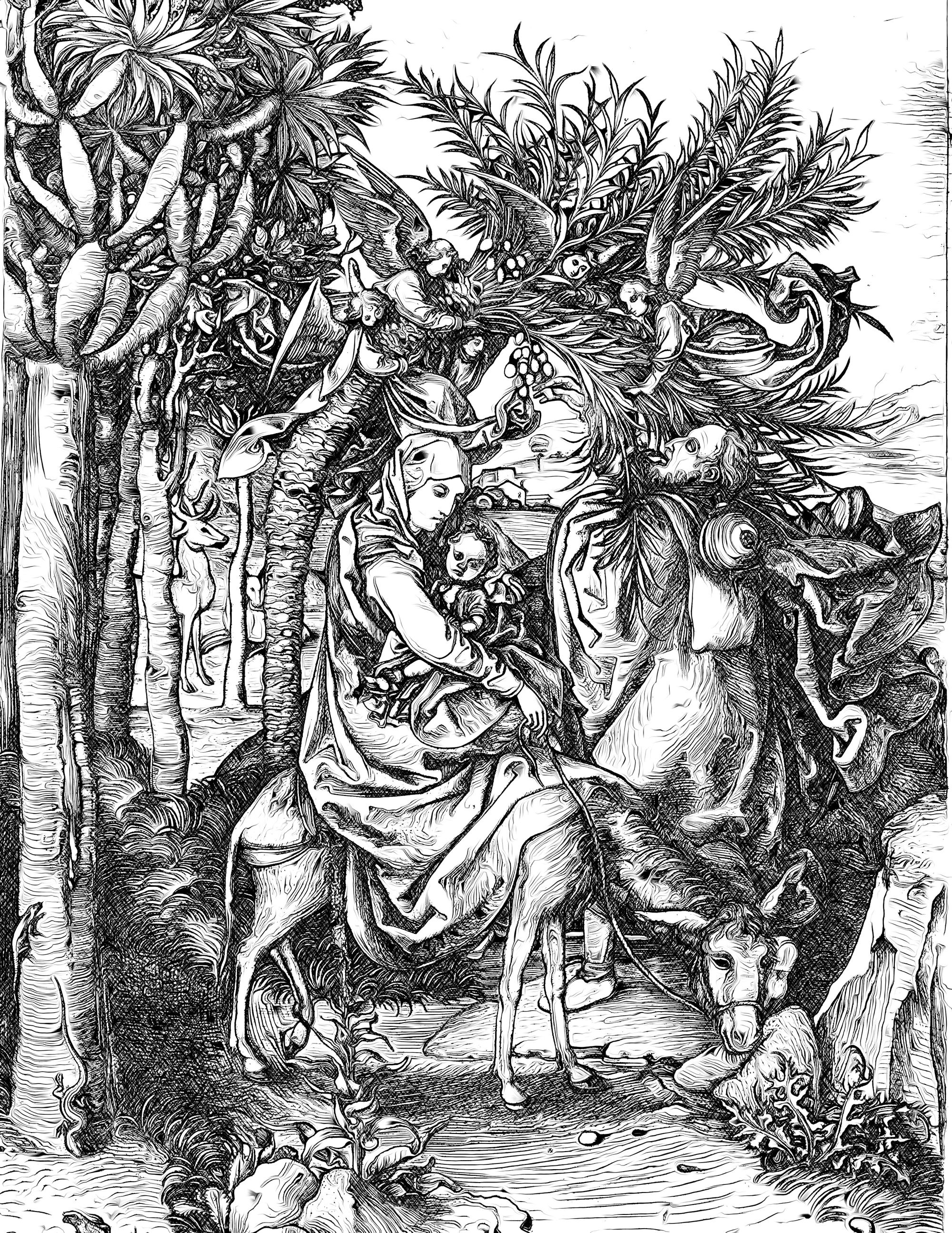 Please Subscribe or Donate to Help Keep This Site Free!