This pendant is one of the most beautiful and technically accomplished personal devotional objects to survive from Byzantium. On one side Christ Pantokrator (Ruler of All) blesses the viewer with his right hand and holds the Gospel book in his left. Christ gazes to the side, acknowledging the prayers of the Virgin on the reverse. The surrounding gold ground recalls the shimmering surface that frames images of the Pantokrator in the domes of middle Byzantine churches. The Virgin, shown in three-quarter profile, raises her hands in prayer to her son in heaven on behalf of the pendant's owner. Her pose is modeled on a famous icon of the Virgin known as the Virgin Hagiosoritissa, or Virgin of the Holy Soros (Relic).
🙏🏽
The three images below are in the public domain.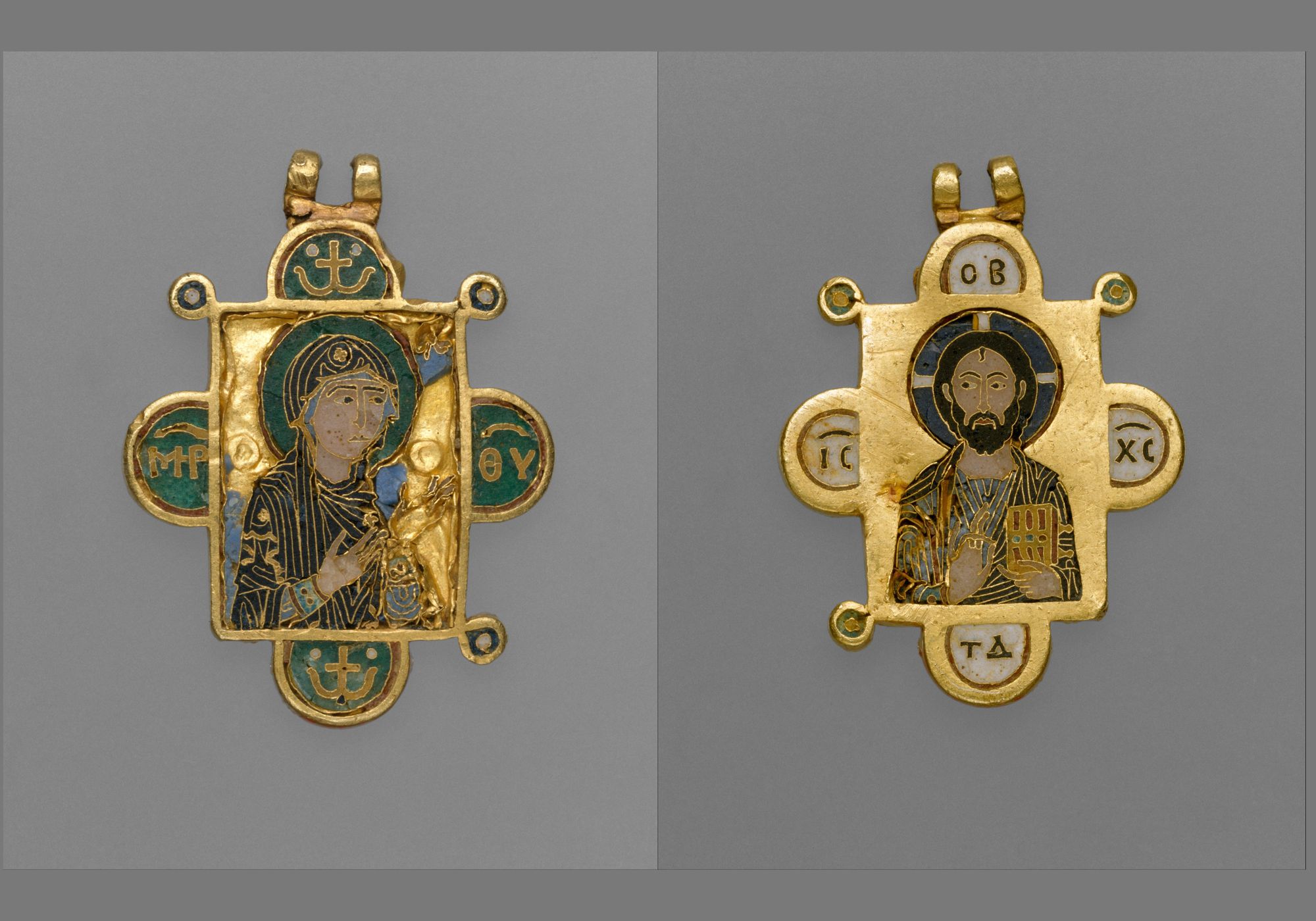 ---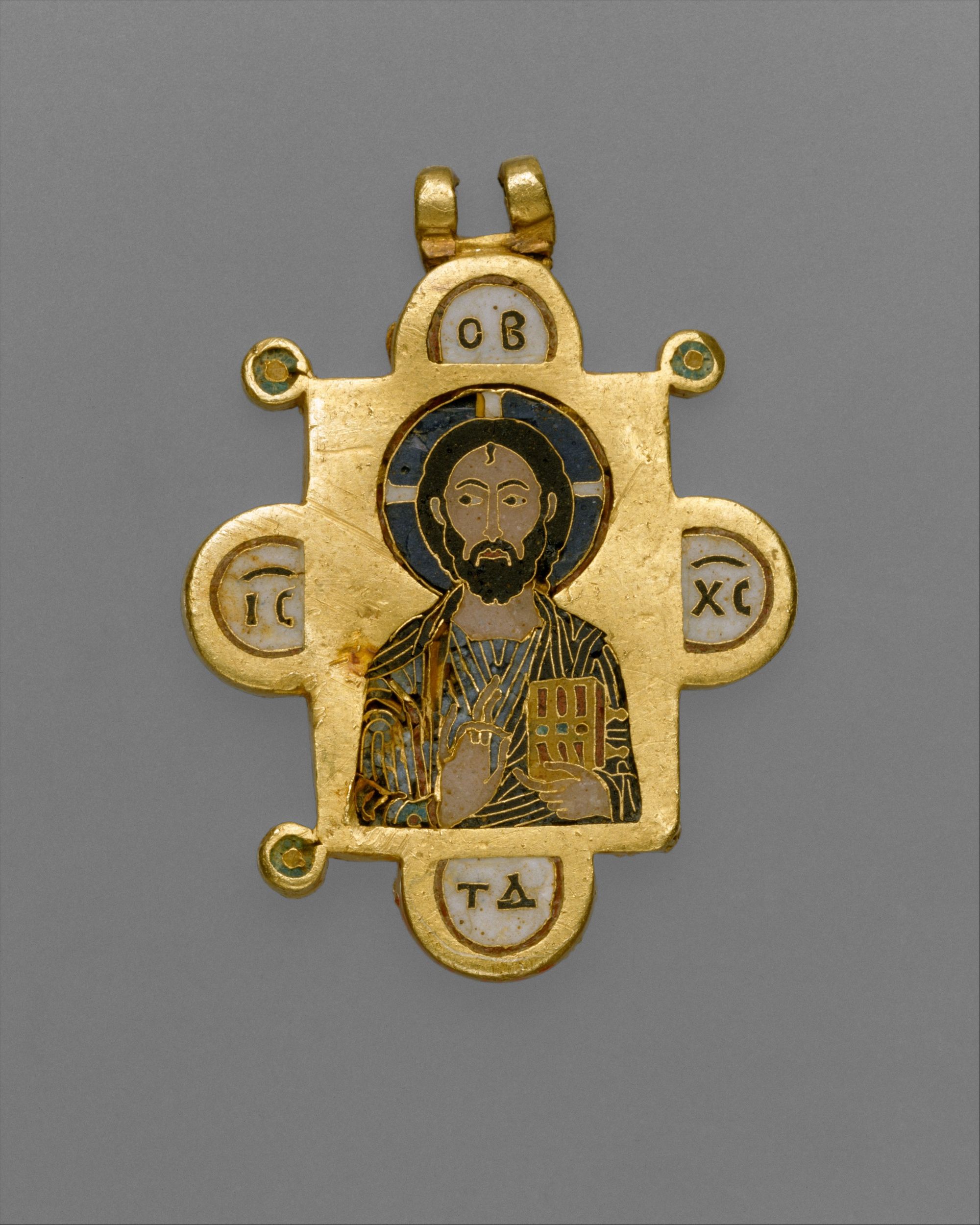 ---
Please Subscribe or Donate to Help Keep This Site Free!