Details:
This image depicts a scene from the Bible story of David and Bathsheba. In the image, David is lying in bed, with Bathsheba standing over him, looking down at him with a sad expression. The image is in black and white, with a detailed and realistic style. The overall mood of the image is somber and reflective, with a sense of sadness and longing. The image is likely from a religious or biblical illustration and is likely meant to convey the story of David and Bathsheba visually.
🙏🏽
This image is in the public domain.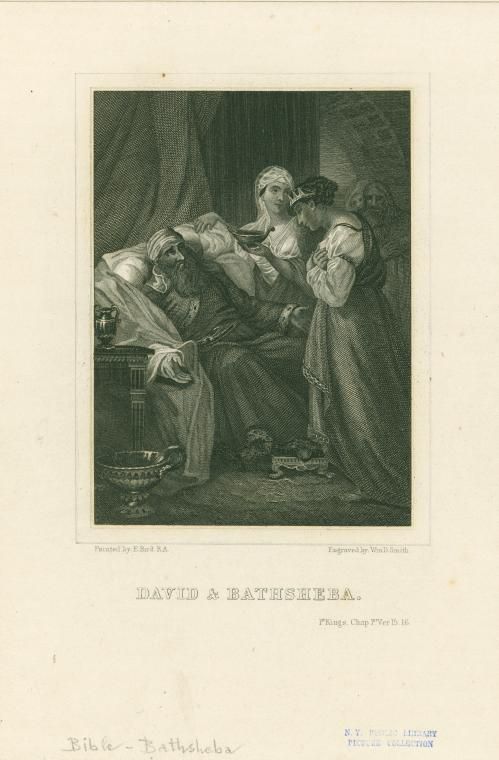 Please Subscribe or Donate to Help Keep This Site Free!