Details:
The diocese of Đà Nẵng is a Roman Catholic diocese in central Vietnam. The bishop is Joseph Đặng Đức Ngân since 2016. The creation of the diocese in present form was declared January 18, 1963. The diocese covers an area of 11,690 km², and is a suffragan diocese of the Archdiocese of Huế.
By 2004, the diocese of Đà Nang had about 57,870 believers (2.7% of the population), 68 priests and 38 parishes. Sacred Heart Cathedral in Da Nang has been assigned as the Cathedral of the diocese.
🙏🏽
This image is in the public domain.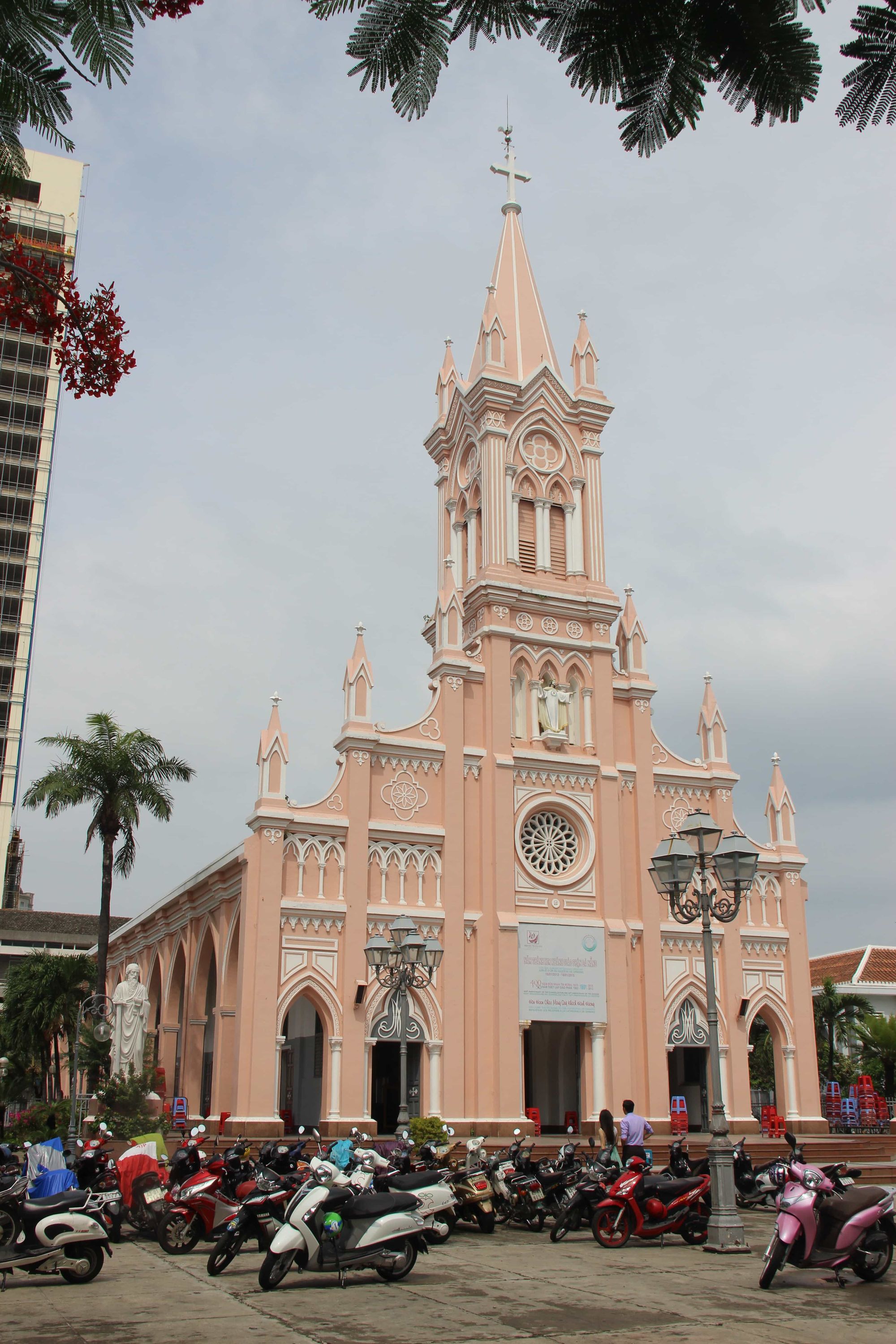 Please Subscribe or Donate to Help Keep This Site Free!