The Coronation of the Virgin or Coronation of Mary is a subject in Christian art, especially popular in Italy in the 13th to 15th centuries, but continuing in popularity until the 18th century and beyond. Christ, sometimes accompanied by God the Father and the Holy Spirit in the form of a dove, places a crown on the head of Mary as Queen of Heaven.
Creative Commons Copyright info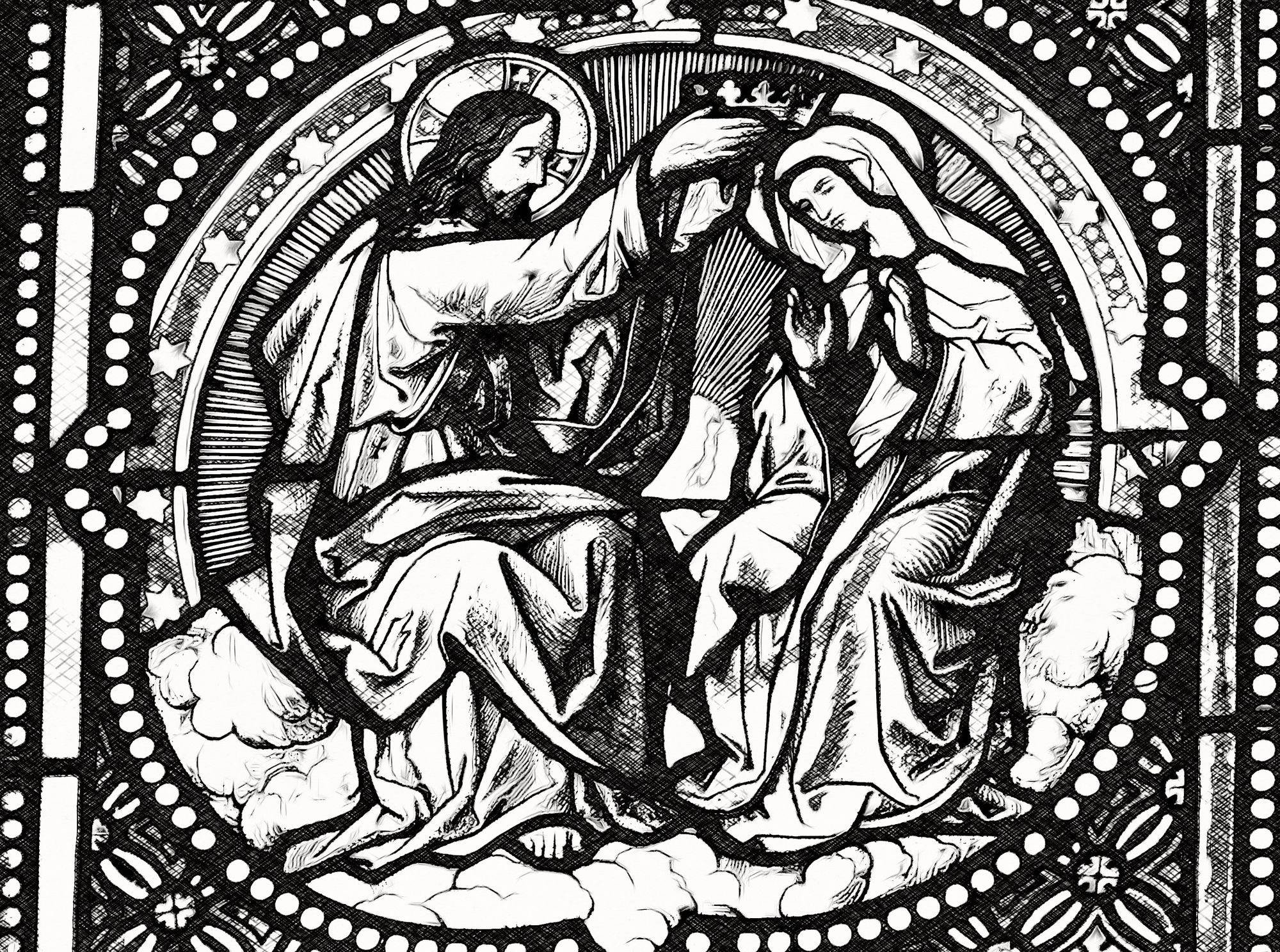 Please Subscribe or Donate to Help Keep This Site Free!