From the twelfth century on, the organ became the privileged church instrument, the majesty and unimpassioned character of its tone making it a particularly suitable means for adding solemnity to Divine worship.
According to the present legislation organ music is allowed on all joyful occasions, both for purely instrumental pieces and as accompaniment. With some exceptions, the organ is not to be played during Advent and Lent. It may be played on the Third Sunday in Advent (Gaudete) and the Fourth in Lent (Lætare) at Mass and Vespers, on Holy Thursday at the Gloria, and on Holy Saturday at and, according to general usage, after the Gloria.
This is a photo of an organ in a Catholic Church in New York City.
Free Downloads Below
Creative Commons Copyright info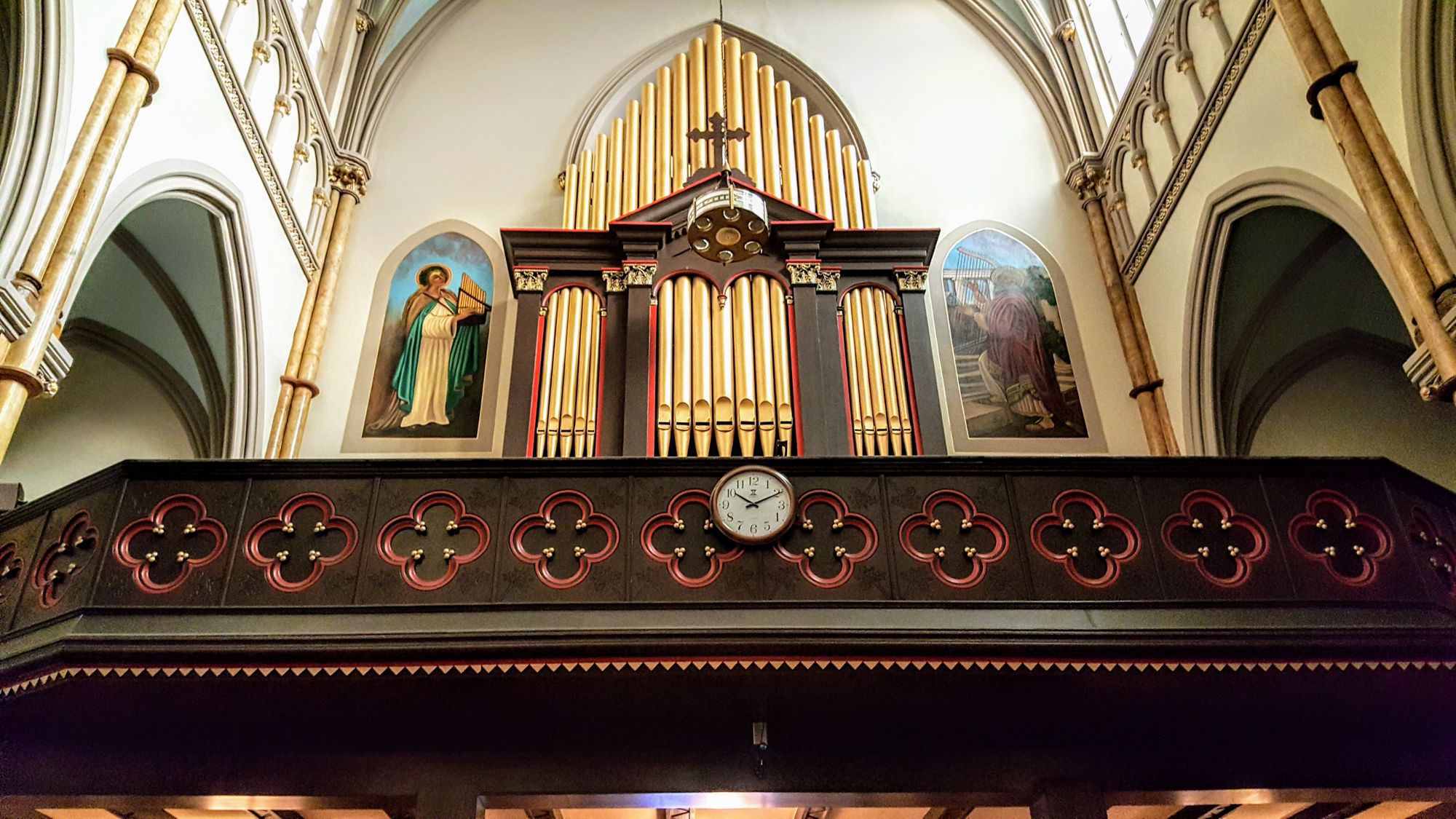 Please Subscribe or Donate to Help Keep This Site Free!