Church architecture is the art of building a church. Church architecture should give buildings whatever beauty is consistent with the primary purpose of worshipping the Trinity and with the resources that may be available. As a recent writer has said: "It can hardly be held that there is one art of making things well, and another of making them badly. . . Good architecture is . . . the art of building beautifully and expressively; and bad architecture is the reverse. But architecture is the art of building in general" (Bond, Gothic architecture in England, 1).
This is a photo of a Catholic Church in New York City.
Free Downloads Below
Creative Commons Copyright info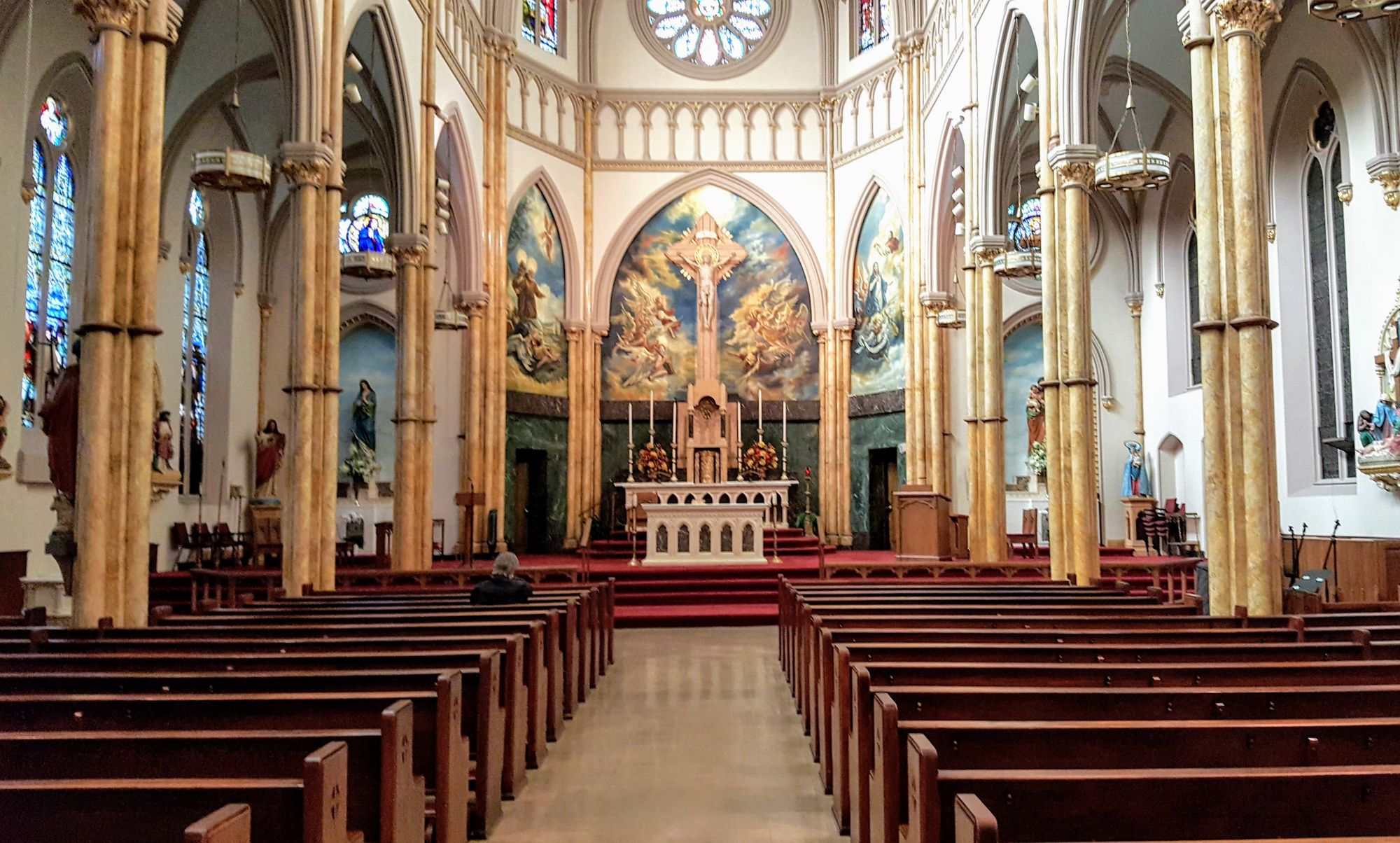 Please Subscribe or Donate to Help Keep This Site Free!