In the Roman Rite of the Catholic Church, Lutheranism, Methodism and Anglicanism, an altar bell is typically a small hand-held bell or set of bells. The primary reason for the use of such bells is to create a joyful noise to the Lord as a way to give thanks for the miracle taking place atop the altar. An ancillary function of the bells is to focus the attention of those attending the Mass that a supernatural event is taking place on the altar.
This is a photo from Saint Benedict's Parish in Chesapeake, Virginia.
Creative Commons Copyright info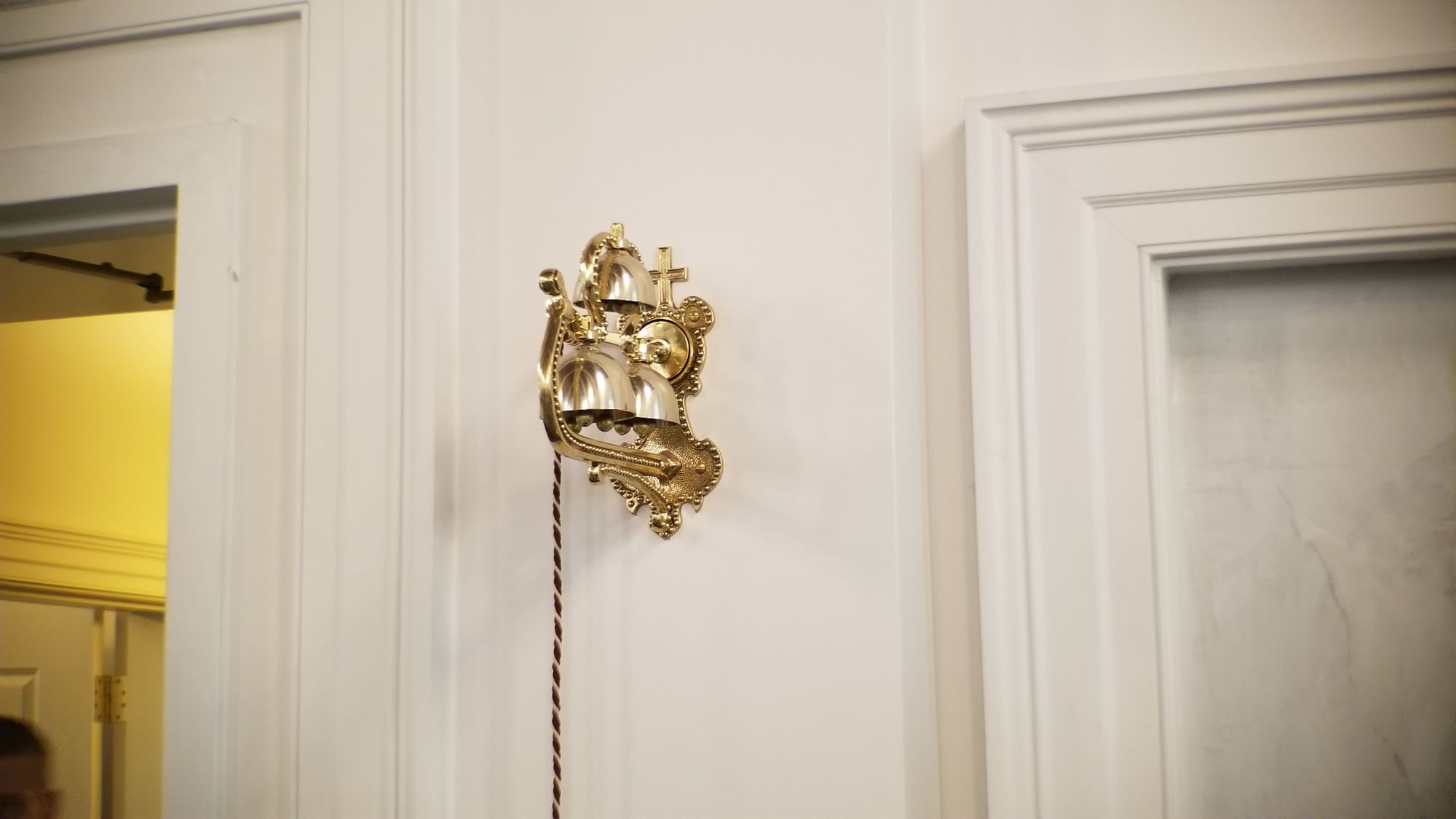 Please Subscribe or Donate to Help Keep This Site Free!