Christ the King is a title of Jesus in Christianity referring to the idea of the Kingdom of God where the Christ is described as seated at the right hand of God (as opposed to the secular title of King of the Jews mockingly given at the crucifixion).
Many Christian denominations consider the kingly office of Christ to be one of the threefold offices: Christ is a prophet, priest, and king.
The title "Christ the King" is also frequently used as a name for churches, schools, seminaries, hospitals, and religious institutes.
This image was originally drawn by Martin Schongauer in the 16th century.
Free Downloads Below
Image by sdcason.com - CC BY-SA 4.0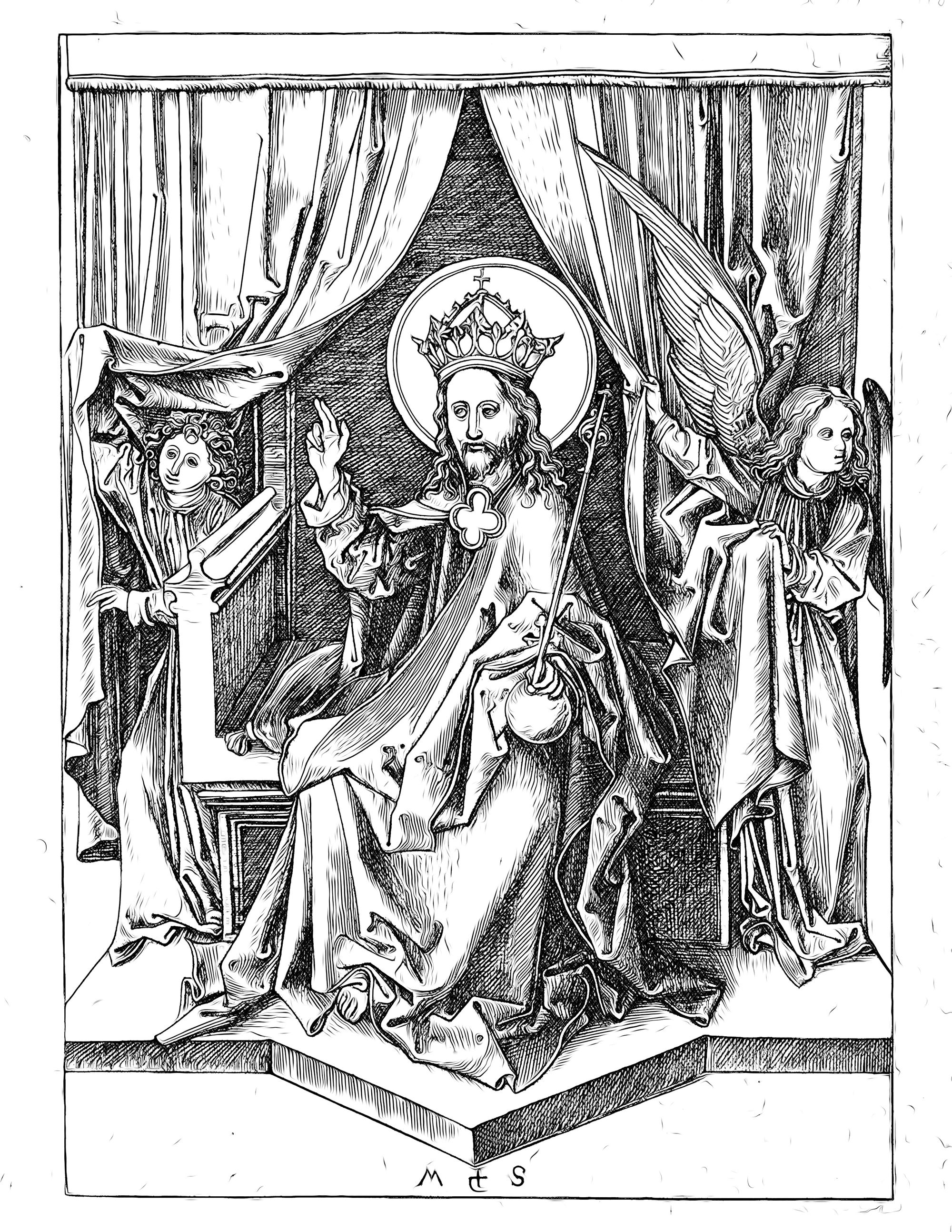 Please Subscribe or Donate to Help Keep This Site Free!