In this painting, El Greco combines the iconic power of the crucifix with the expressive power of landscape painting. He sets the cross atop Golgotha, the "place of the skull," with Jerusalem looming in the background. He eliminates the other characters from the biblical narrative, encouraging the viewer to contemplate Christ and his suffering.
El Greco's dramatic colors and exaggerated proportions distort the figure, illustrating the transcendent moments before death, when Christ sublimated his physical pain and commended his spirit to God. Light plays across his undulating form, illuminating his tortured body against the dark background. Storm clouds mass around his body, whose glowing pallor is echoed in the dramatic flashes of light playing through the sky. His eyes turned heavenward, Christ looks away from the bones and skulls that lie at his feet, to emphasize his triumph over death.
El Greco and his studio produced several variations of this subject. The significance of the horses and riders carrying a standard in the distance is unknown, though it is repeated in most versions of this composition. The painting was unknown prior to being purchased by a Spanish family at a flea market around 1950. It remained in their possession until the year 2000, when it was acquired by the Getty Museum.
Free Downloads Below
This image is in the public domain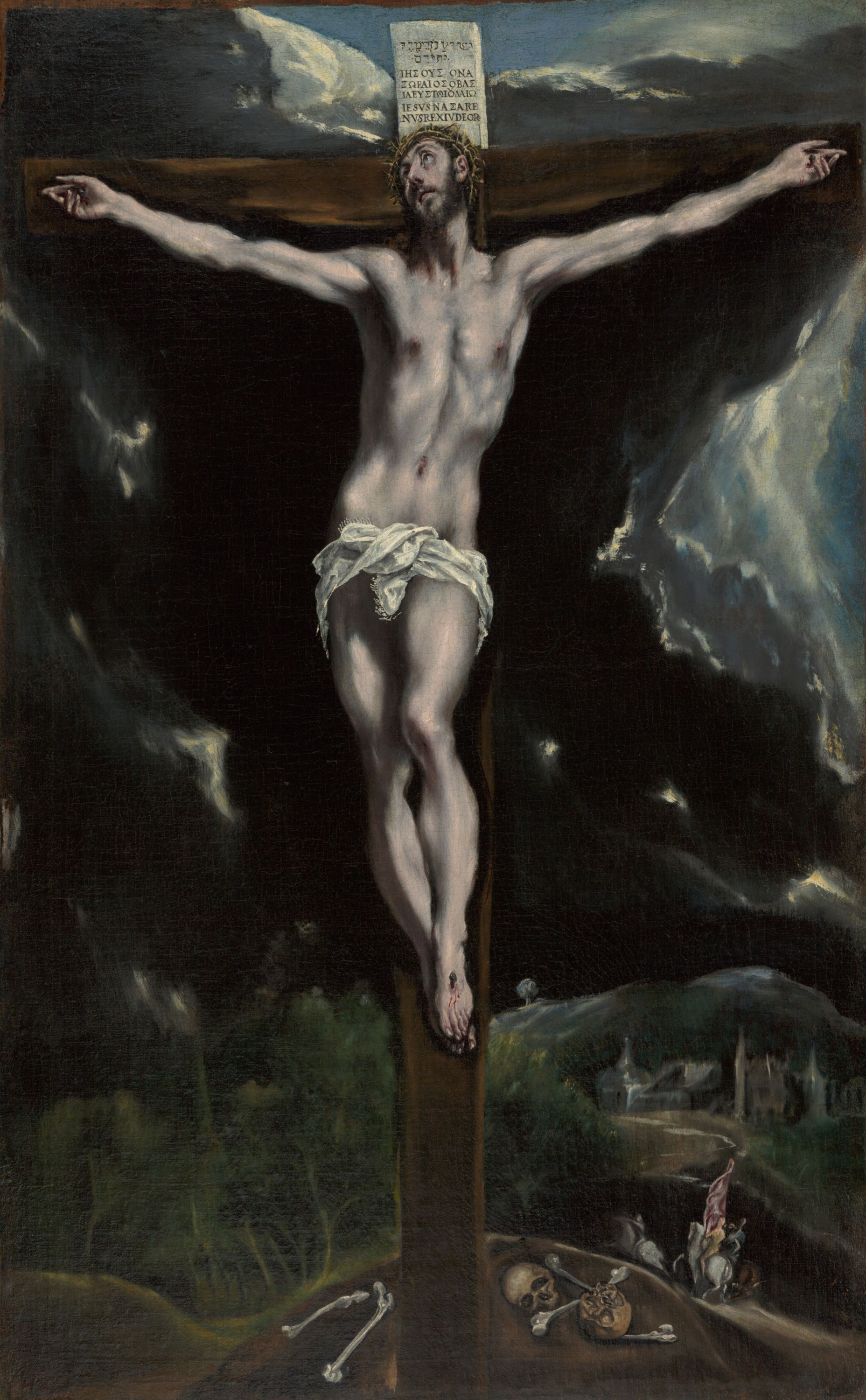 Please Subscribe or Donate to Help Keep This Site Free!