Details:
The Spirit led Jesus in the desert. Jesus fasted for forty days and was then tempted by the Devil. The devil proposed Jesus to turn stones into bread because Jesus was hungry. He tempted Jesus to throw himself down from the parapet of the Temple to see whether angels would save him, and he offered Jesus all the splendours of the world if only Jesus would save himself by his own powers. But Jesus refused all the temptations and made the devil leave him. Then, suddenly, angels appeared and served Jesus. This story is only told in some detail by Matthew. Mark merely mentions that Jesus was in the desert for forty days; John does not mention the fasting in the desert. Source
Jean Baptiste de Champaigne, was a Flemish Baroque painter and teacher.
🙏🏽
This image is in the public domain.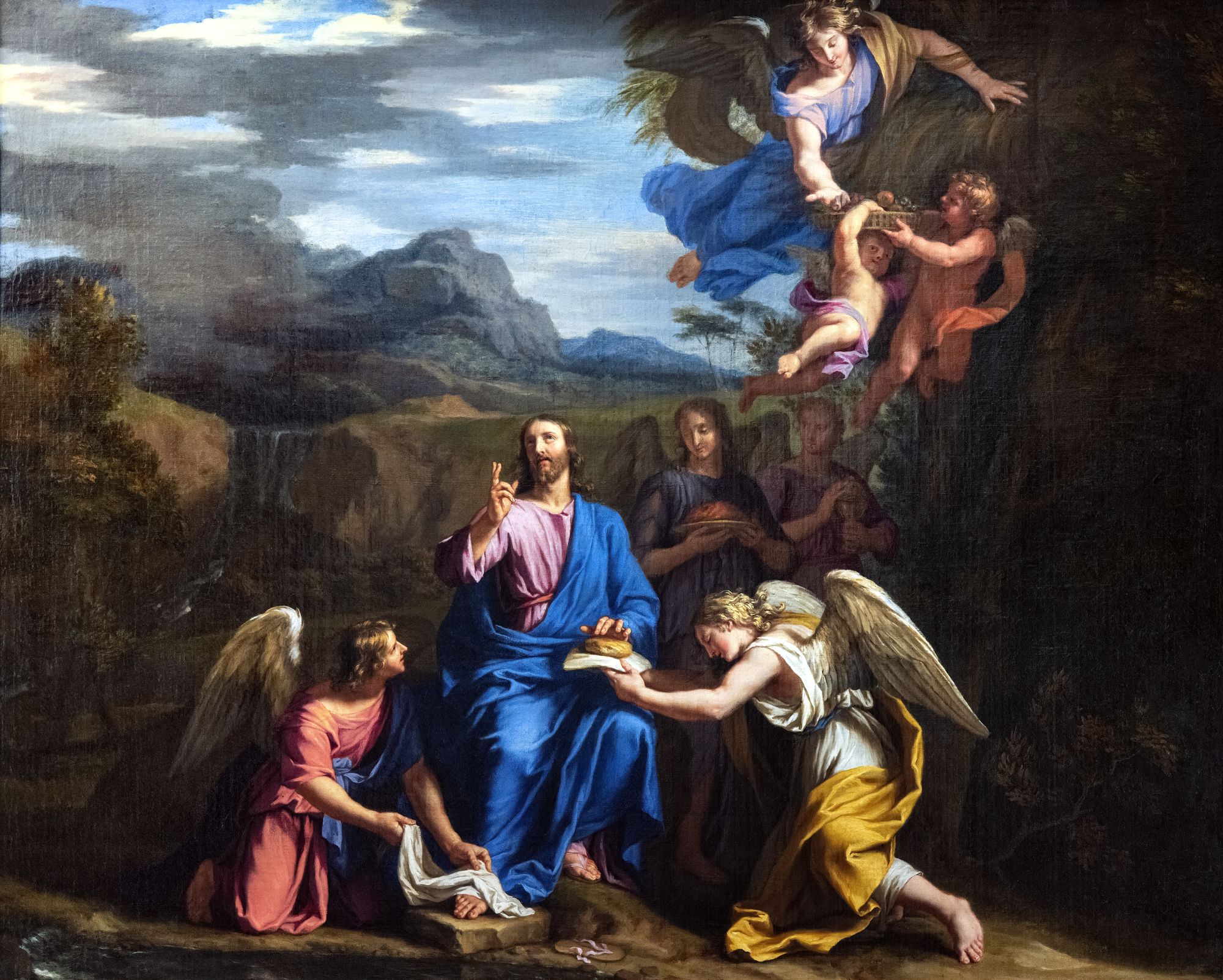 Please Subscribe or Donate to Help Keep This Site Free!