Details:
The Cathedral of the Immaculate Conception in Philadelphia is a Ukrainian Catholic cathedral located in the Poplar neighborhood[1]. It was established in 1886 and was designed by Julian K. Jastremsky in the Byzantine Revival style, modeled after St. Sophia (or Hagia Sophia now) in Istanbul (Constantinople)[2]. The dome's interior features a mosaic of Jesus Christ surrounded by saints[2].
The cathedral contains the remains of Philadelphia's Ukrainian Catholic bishops[1], including Bishop Soter Ortynsky, OSBM, native of Zakarpats'ka Ukraine, first bishop of all Greek Catholics in America; Archbishop Constantine Bohachevsky, our first Metropolitan-Archbishop of USA; and Archbishop Ambrose Senyshyn, OSBM, who built the present Cathedral building[2]. The basement level also houses the Museum of Faith staffed by the Missionary Sisters of the Mother of God[2].
The Cathedral publishes weekly bulletins on its website[3] and is open for visitors to explore its architecture and history[4][5].
🙏🏽
Please give proper attribution.
Image by Sensor - Own work, CC BY-SA 3.0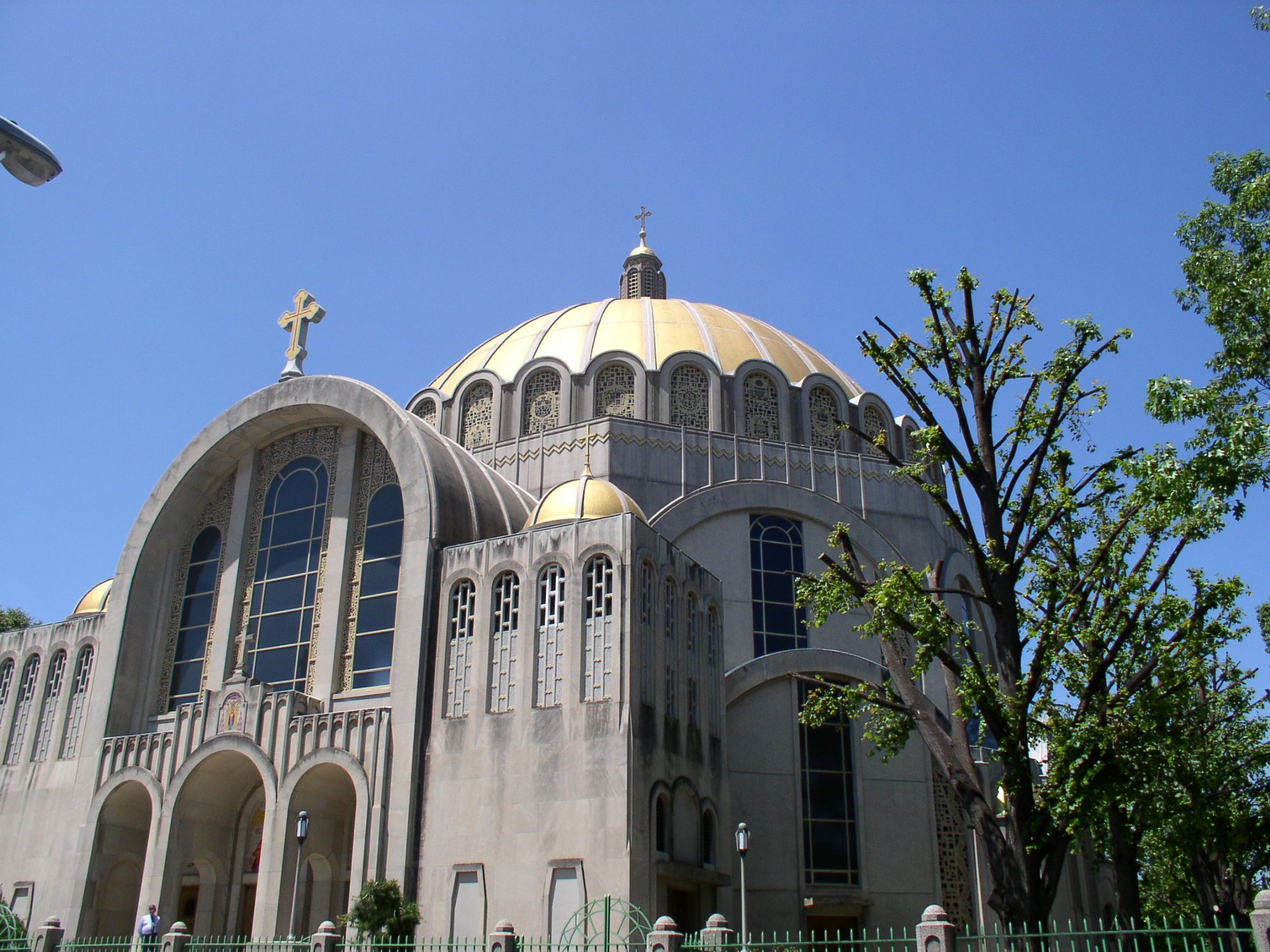 Please Subscribe or Donate to Help Keep This Site Free!