Details:
This intense portrait depicts Fernando Niño de Guevara (1541–1609), who in 1596 was named cardinal and is dressed as such here. In 1599 he became Inquisitor General of Spain but resigned in 1602 to serve the rest of his life as Archbishop of Seville. The painting probably dates from the spring of 1600 when the cardinal was in Toledo with Philip III and members of the Madrid court. El Greco had lived in Venice and in the Farnese Palace in Rome, where Titian's portraits (such as those of the Farnese Pope Paul III) would have revealed to the Greek painter the psychological possibilities of portraiture.
🙏🏽
This image is in the public domain.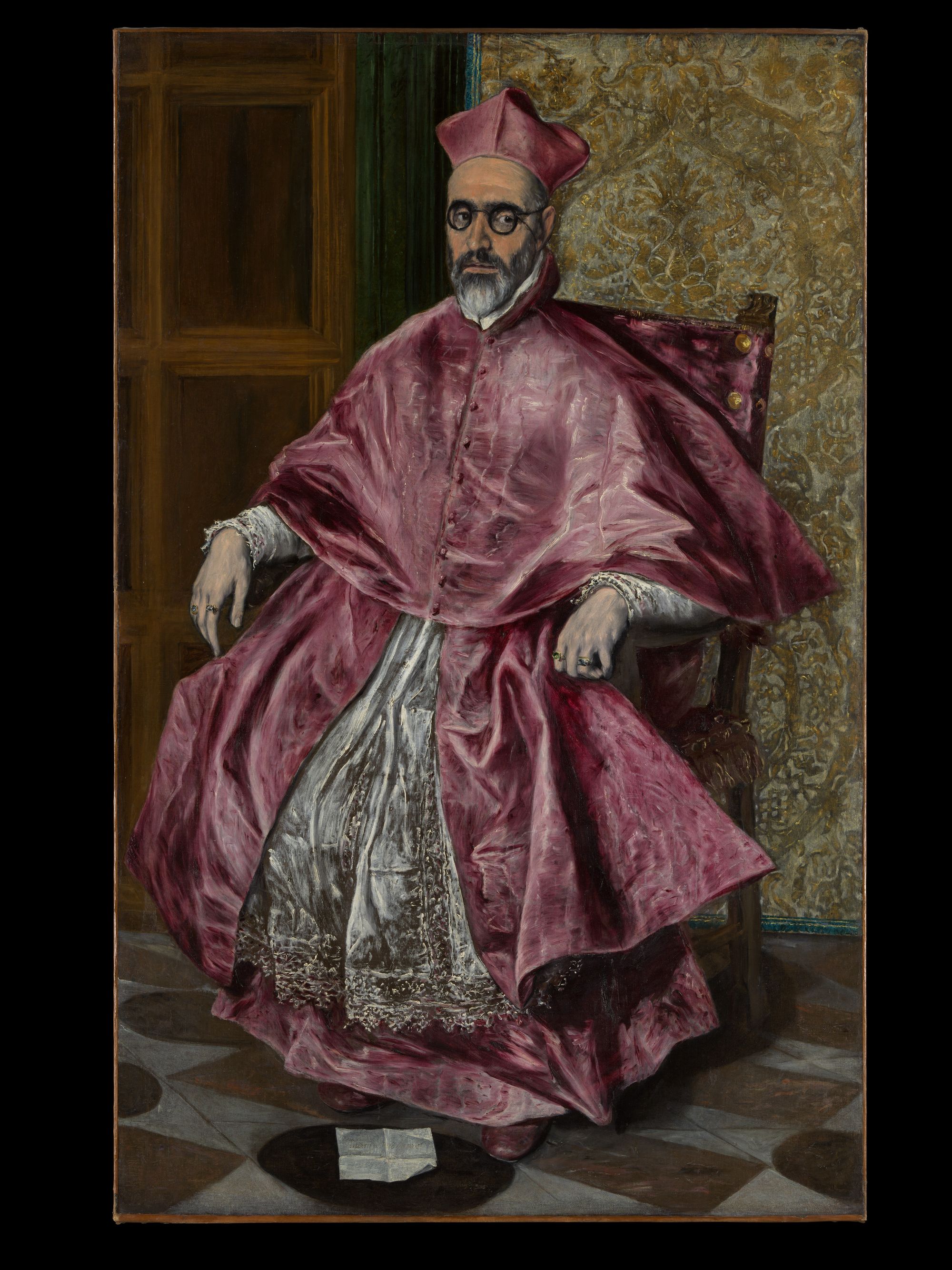 Please Subscribe or Donate to Help Keep This Site Free!