Details:
This kneeling angel may originally have served an ecclesiastical function on an altar in front of a tabernacle. The smooth and angular modeling of the flesh and drapery contrasts with the looser treatment of the wings, hair, and tree trunks.
This pair of apparently unique casts are similar in subject to the six angels Giambologna modeled for the tabernacle of the Certosa Galluzzo near Florence, as well as the large candle-bearing angels he designed for the Duomo in Pisa. Despite their relatively static presentation, the facial types, drapery style, and textured tree trunks, also found in other works by Giambologna, connect this pair of candlesticks to his circle.
🙏🏽
This image is in the public domain.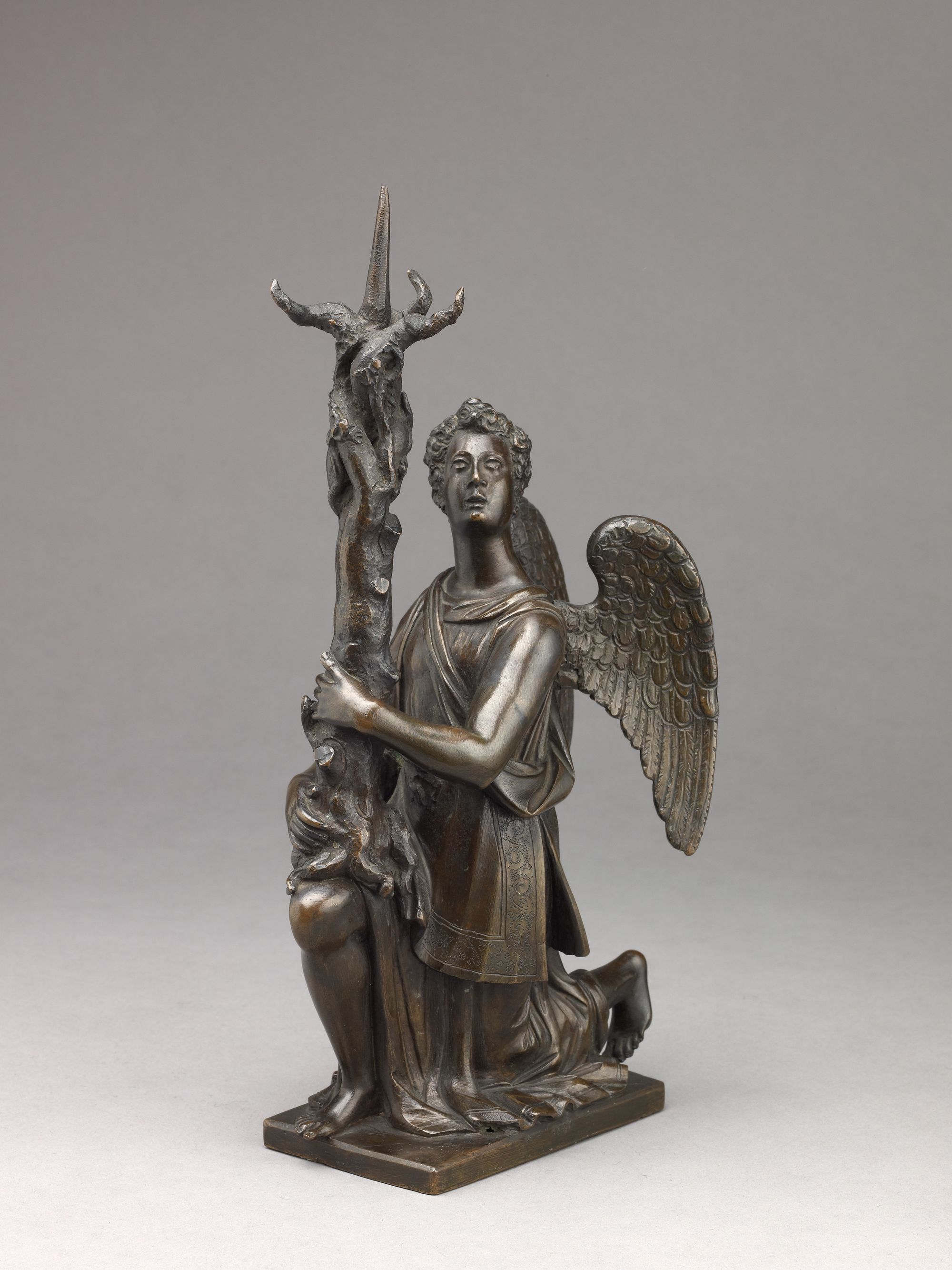 Please Subscribe or Donate to Help Keep This Site Free!