The Assumption of Mary (name in full Assumption of the Blessed Virgin Mary) is, according to the beliefs of the Catholic Church, Eastern Orthodox Churches, Oriental Orthodoxy, Church of the East, and some Anglo-Catholic Churches, among others, the bodily taking up of Mary, the mother of Jesus, into Heaven at the end of her earthly life. The analogous feast in the Eastern Churches is known as the Dormition of the Theotokos.
In the churches that observe it, the Assumption is a major feast day, commonly celebrated on 15 August. In many countries, the feast is also marked as a Holy Day of Obligation in the Catholic Church. The Assumption of the Virgin Mary in art has been a popular subject, especially since the 12th century.
This is a painting in a chapel of The Basilica of the National Shrine of the Immaculate Conception, which is a large Catholic minor basilica and national shrine located in Washington, D.C., United States, on 400 Michigan Ave NE, Washington, DC 20017, adjacent to the Catholic University of America.
Free Downloads Below
Creative Commons Copyright info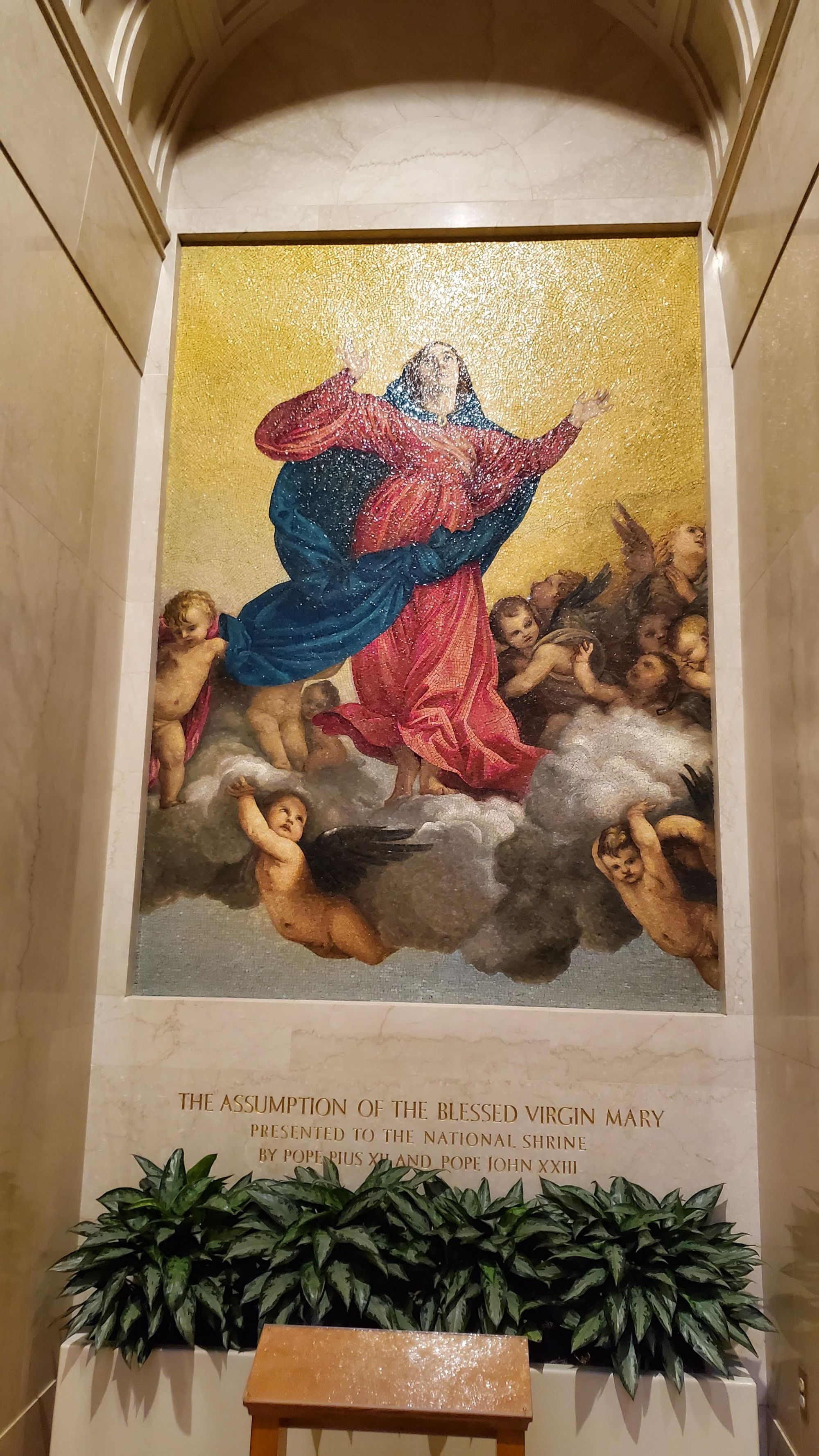 Please Subscribe or Donate to Help Keep This Site Free!