In the Roman Rite of the Catholic Church, candles are required to be placed on or beside the altar, at least for the celebration of Mass. For reasons of religious tradition, the Church used the candles at divine service that are made of beeswax.
To the three elements of a lit altar candle, some writers attached a symbolism related to Jesus Christ: the beeswax or other material symbolizing his body, the wick his soul, and the flame his divinity.
Also, the symbolism of prayer has been connected with candles; the burning flame of the candle represents the prayer that rises to God.
For celebration of Mass, it is required that "on or next to the altar are to be placed candlesticks with lighted candles: at least two in any celebration, or even four or six, especially for a Sunday Mass or a holy day of obligation. If the Diocesan Bishop celebrates, then seven candles should be used, except if he is outside the boundary of his jurisdiction".
Free Downloads Below
Image by sdcason.com - CC BY-SA 4.0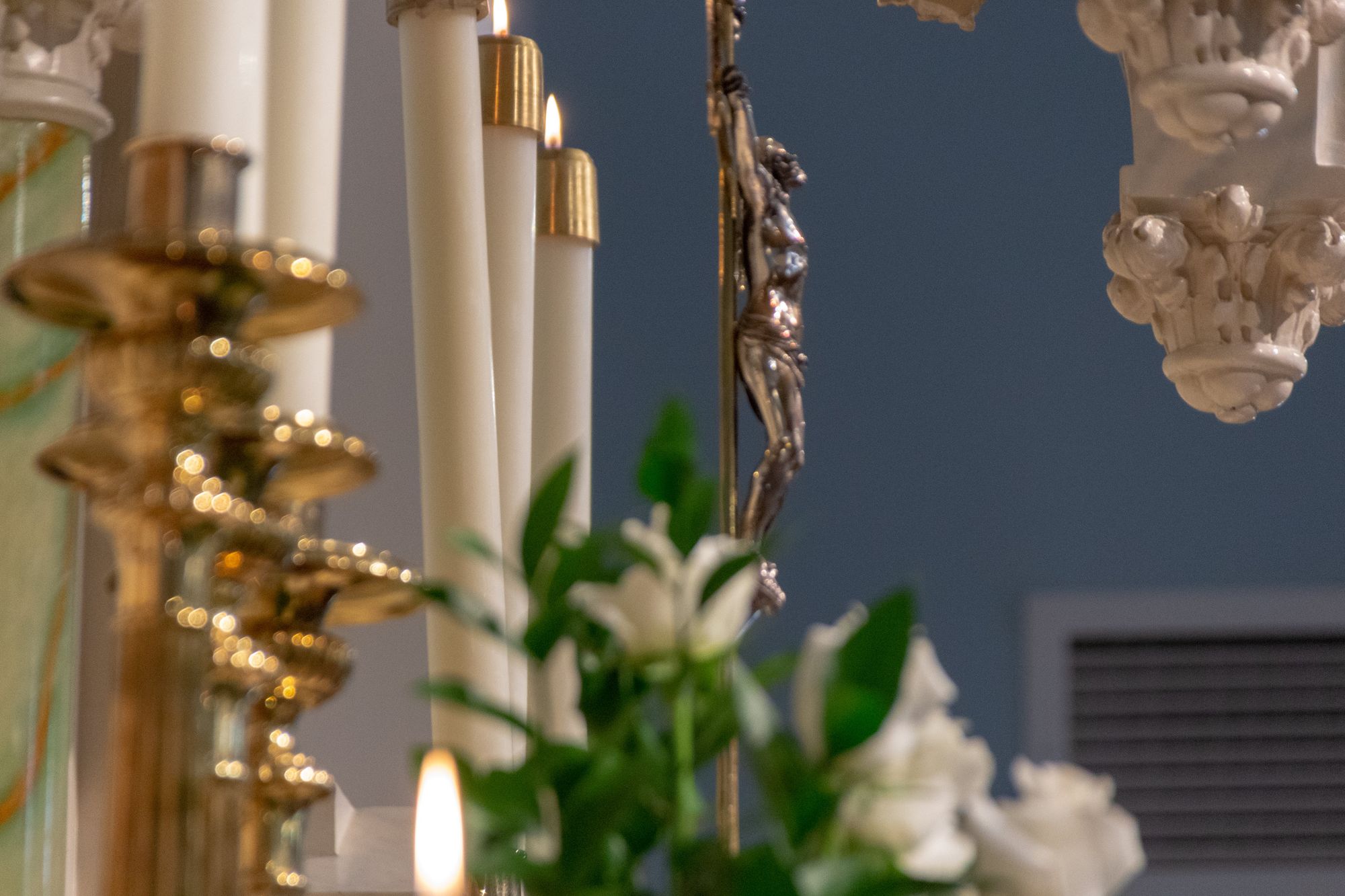 Please Subscribe or Donate to Help Keep This Site Free!