Table of Contents
What is Palm Sunday?
What is Palm Sunday SD Cason Catholic Gallery
Palm Sunday is a Christian moveable feast that falls on the Sunday before Easter. The feast commemorates when Jesus descends from the Mount of Olives towards Jerusalem, and the crowds lay their clothes on the ground to welcome him as he triumphantly enters Jerusalem. This event is mentioned in each of the four canonical Gospels:
Matthew 21:1–11
Mark 11:1–11
Luke 19:28–44
John 12:12–19
Palm Sunday marks the first day of Holy Week. For adherents of Nicene Christianity, it is the last week of the Christian solemn season of Lent that precedes the arrival of Eastertide.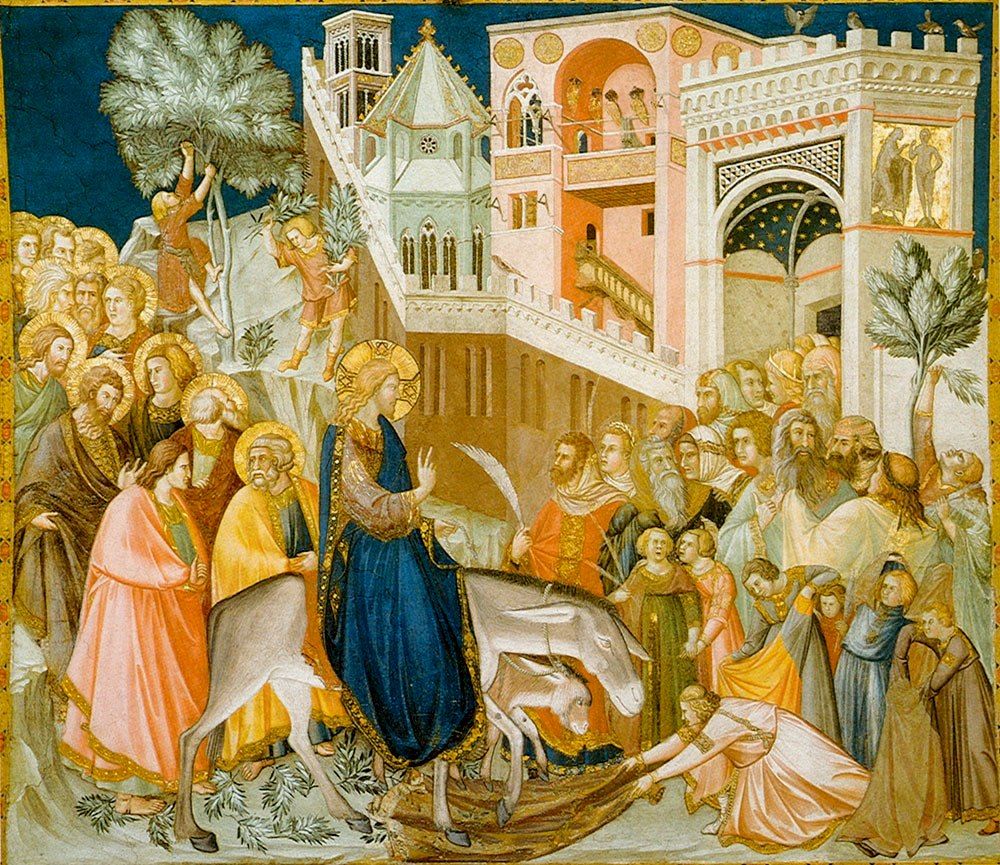 How do Catholics Celebrate Palm Sunday?
In most liturgical churches, Palm Sunday is celebrated by the blessing and distribution of palm branches (or the branches of other native trees), representing the palm branches which the crowd scattered in front of Christ as he rode into Jerusalem. The difficulty of procuring palms in unfavorable climates led to their substitution with branches of native trees, including box, olive, willow, and yew. The Sunday was often named after these substitute trees, as in Yew Sunday, or by the general term Branch Sunday. In Syriac Christianity it is often called as Oshana Sunday or Hosanna Sunday based on the biblical words uttered by the crowd while Jesus entered Jerusalem.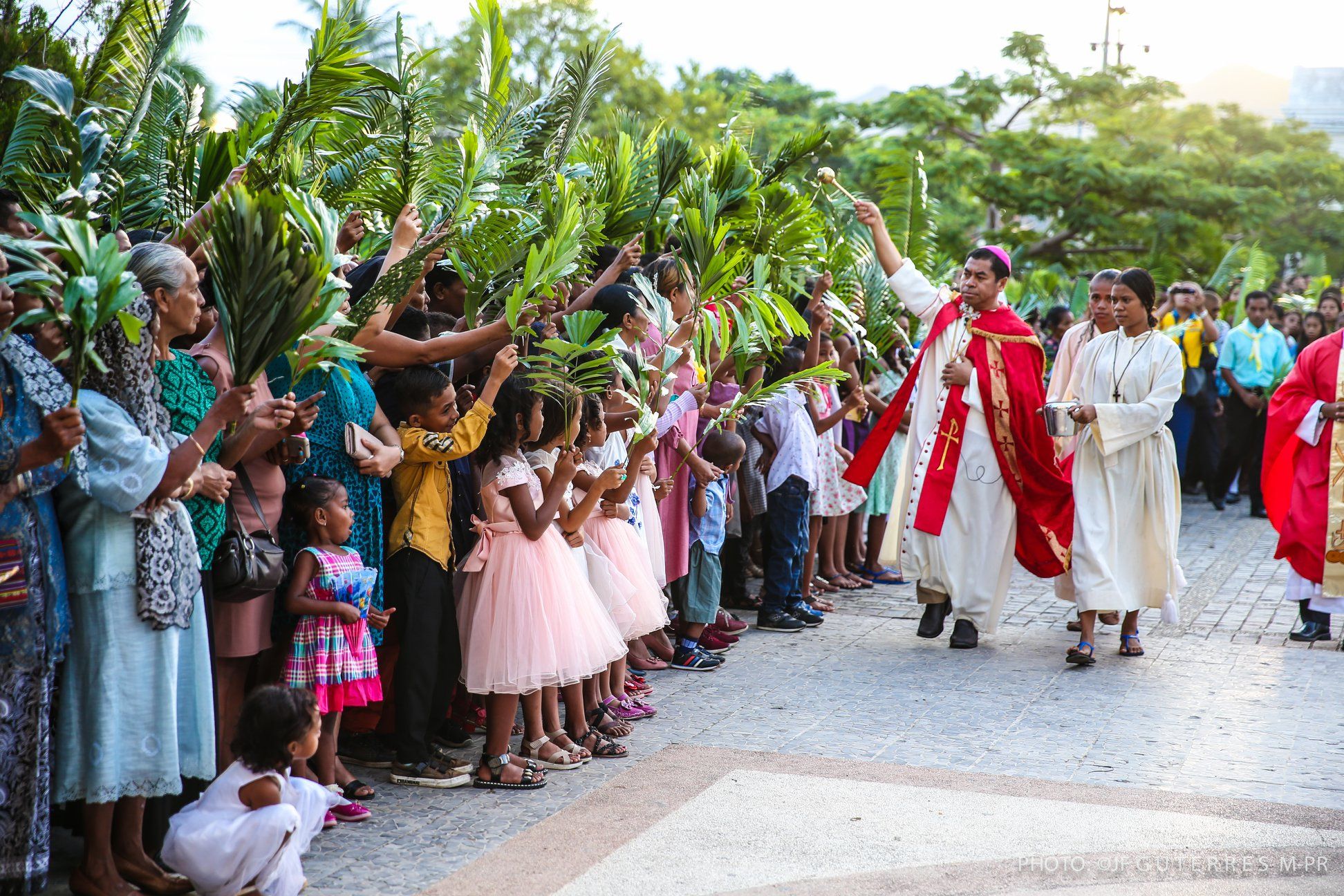 Catholic priests bless and distribute palm branches to their congregations during their Palm Sunday liturgies. Christians take these palms to their homes where they hang them alongside Christian art (especially crosses and crucifixes) or keep them in their Bibles or devotionals.
In the period preceding the next year's Lent, known as Shrovetide, churches often place a basket in their narthex to collect these palms, which are then ritually burned on Shrove Tuesday to make the ashes to be used on the following day, Ash Wednesday, which is the first day of Lent.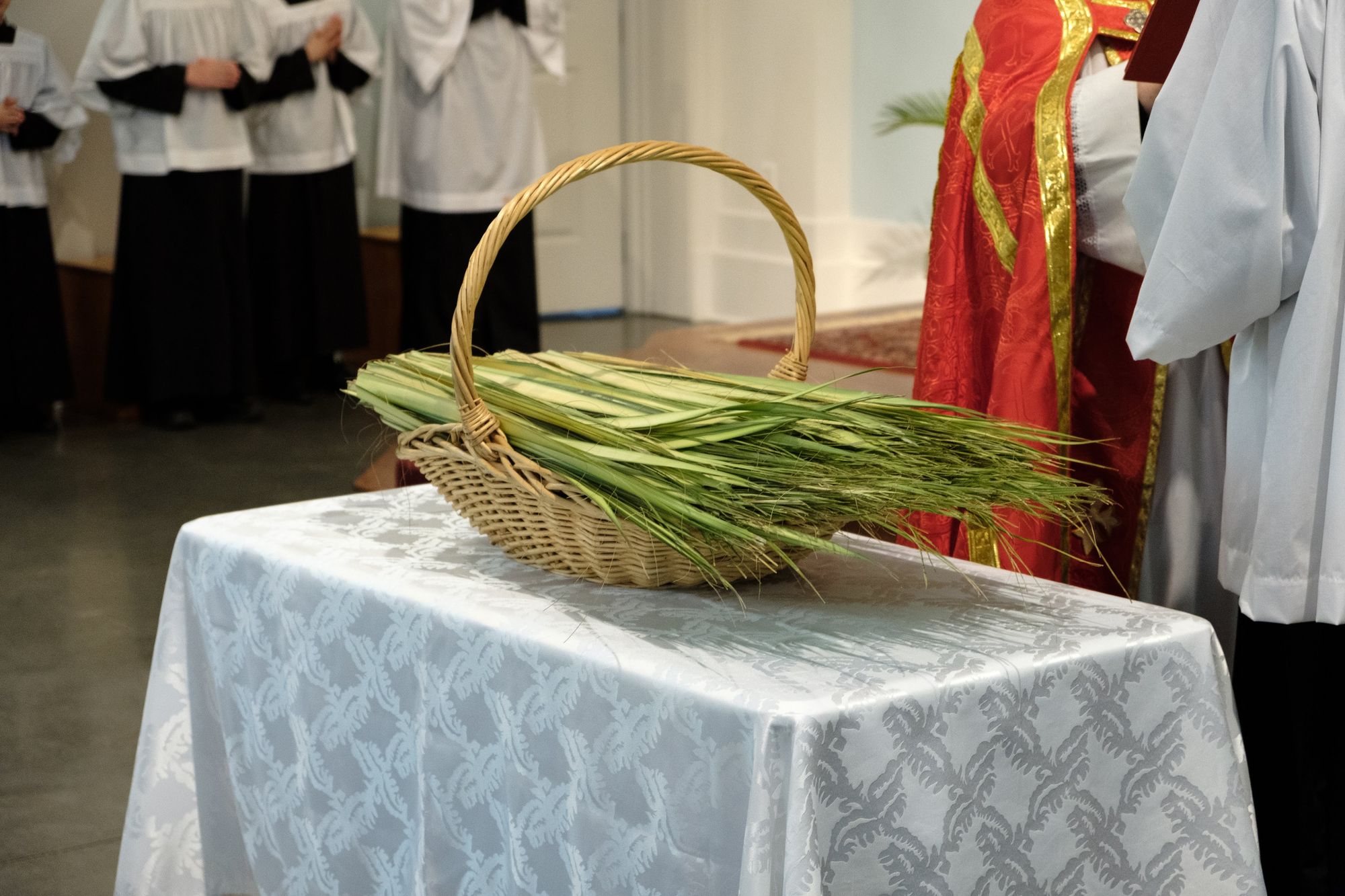 Palm Sunday Paintings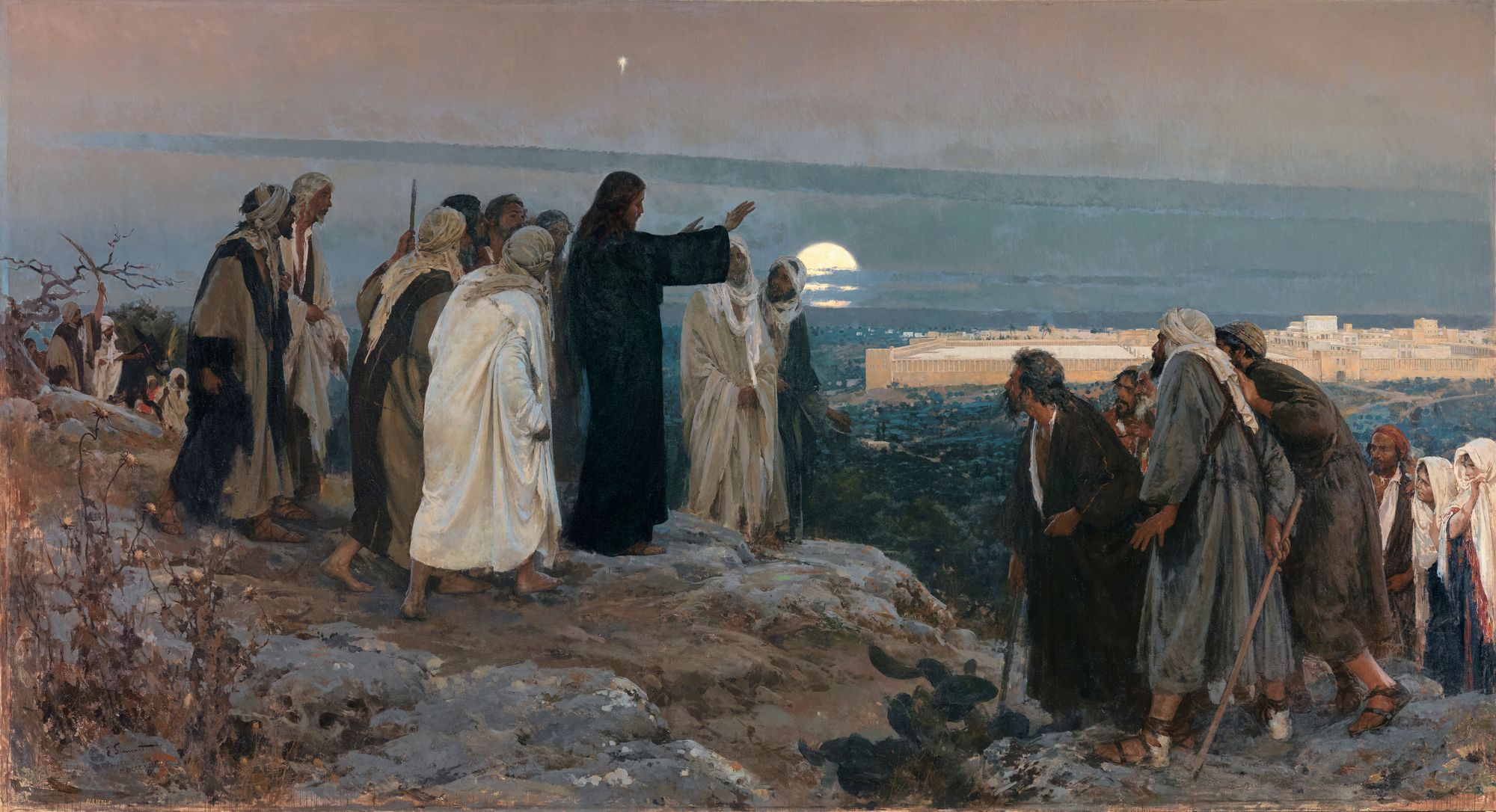 ---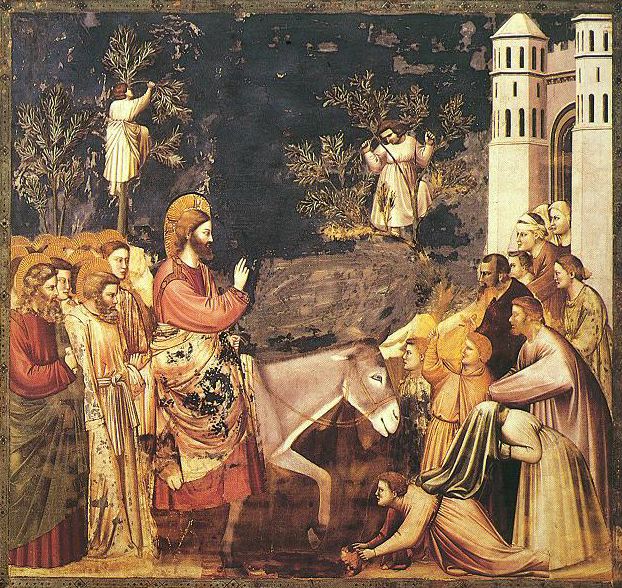 ---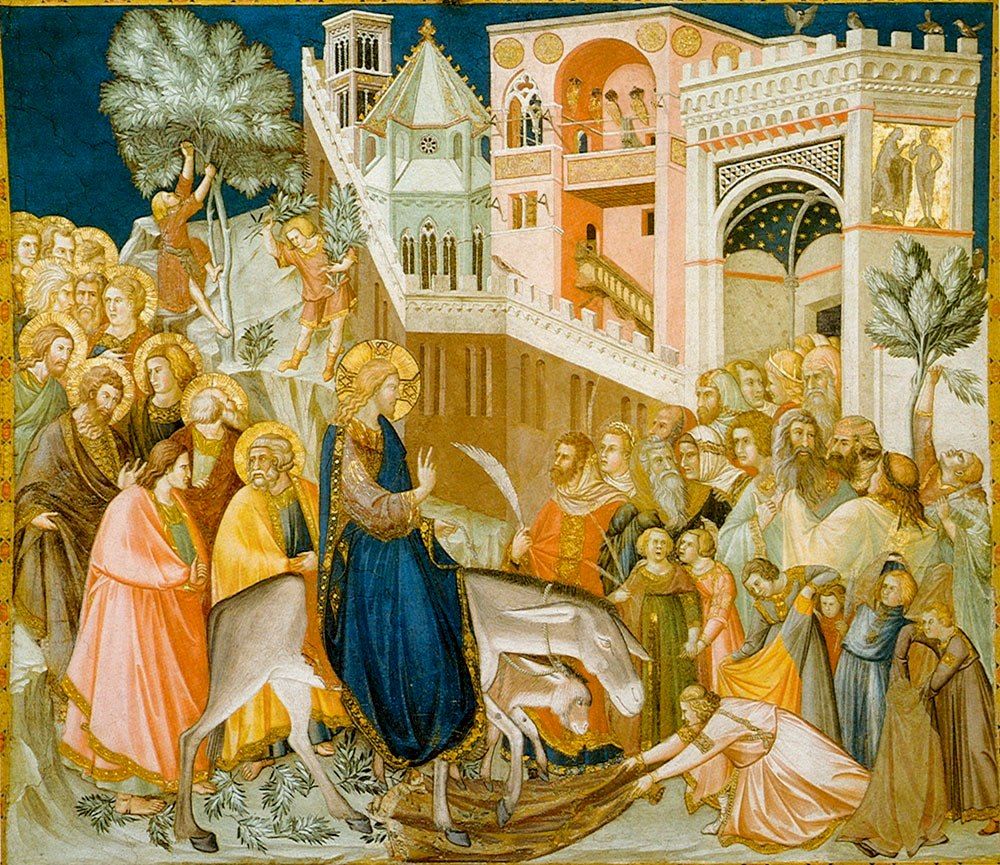 ---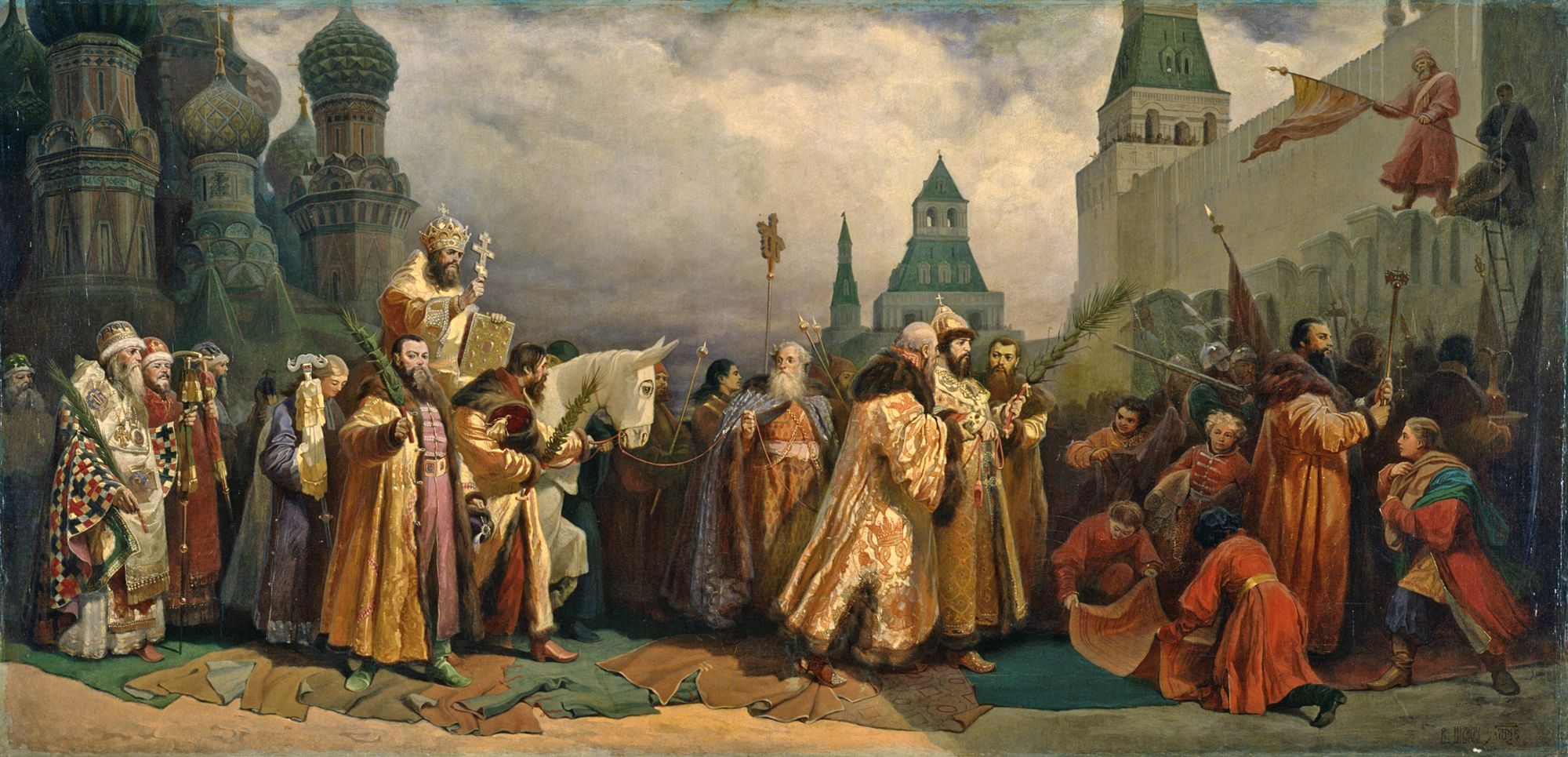 ---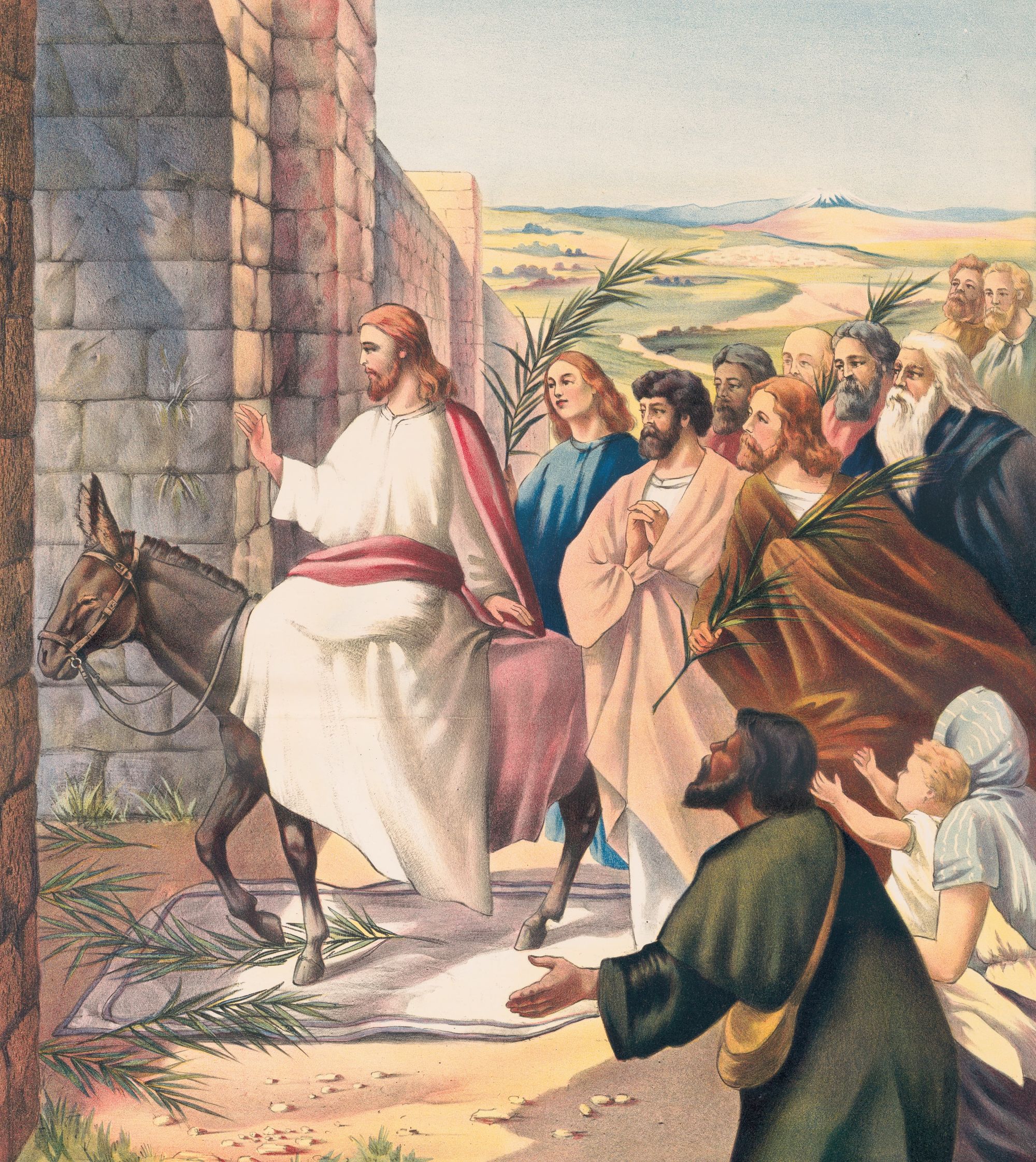 ---
Palm Sunday Coloring Pages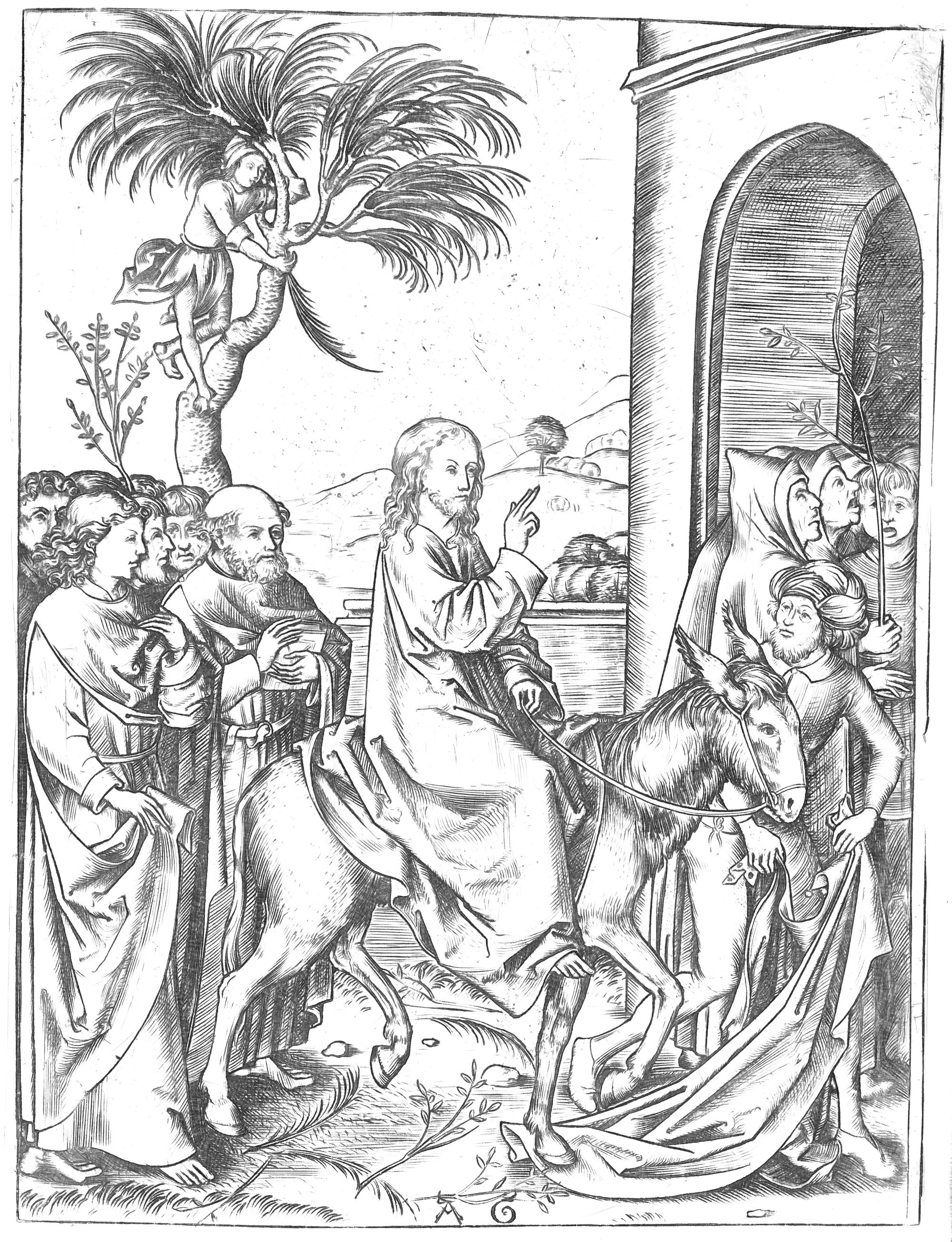 ---
---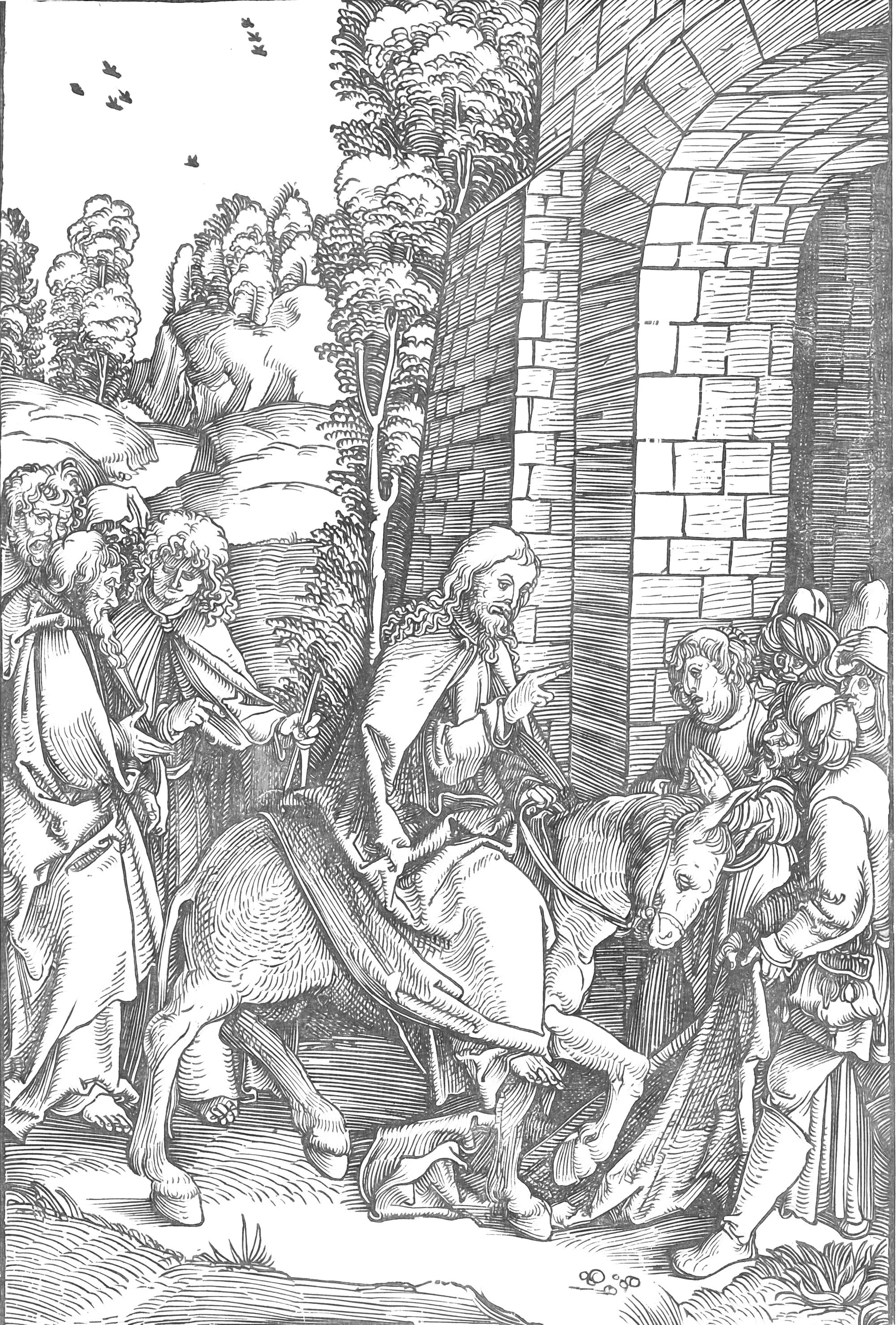 ---
This site is a place where public domain paintings, stock photos, and coloring pages are stored, categorized, and made searchable. Anyone can come here and use the category page in the menu or the search bar to find the perfect Catholic image for their project. Did I mention that all the images are free and creative commons? That means that you won't have to worry about copyright issues or stock photo fees.