Photograph of two monks working in the blacksmith shop at Mission Santa Barbara, ca.1900. They are both wearing the traditional Franciscan habit. One, at left, holds a small item just pulled from the forge (at back) with long tongs on an anvil. He holds a hammer in his other hand. The other brother holds a large sledge hammer over his shoulder facing the first brother. Sundry blacksmith paraphernalia is visible in the wooden shop around them.
Free Downloads Below
This image is in the public domain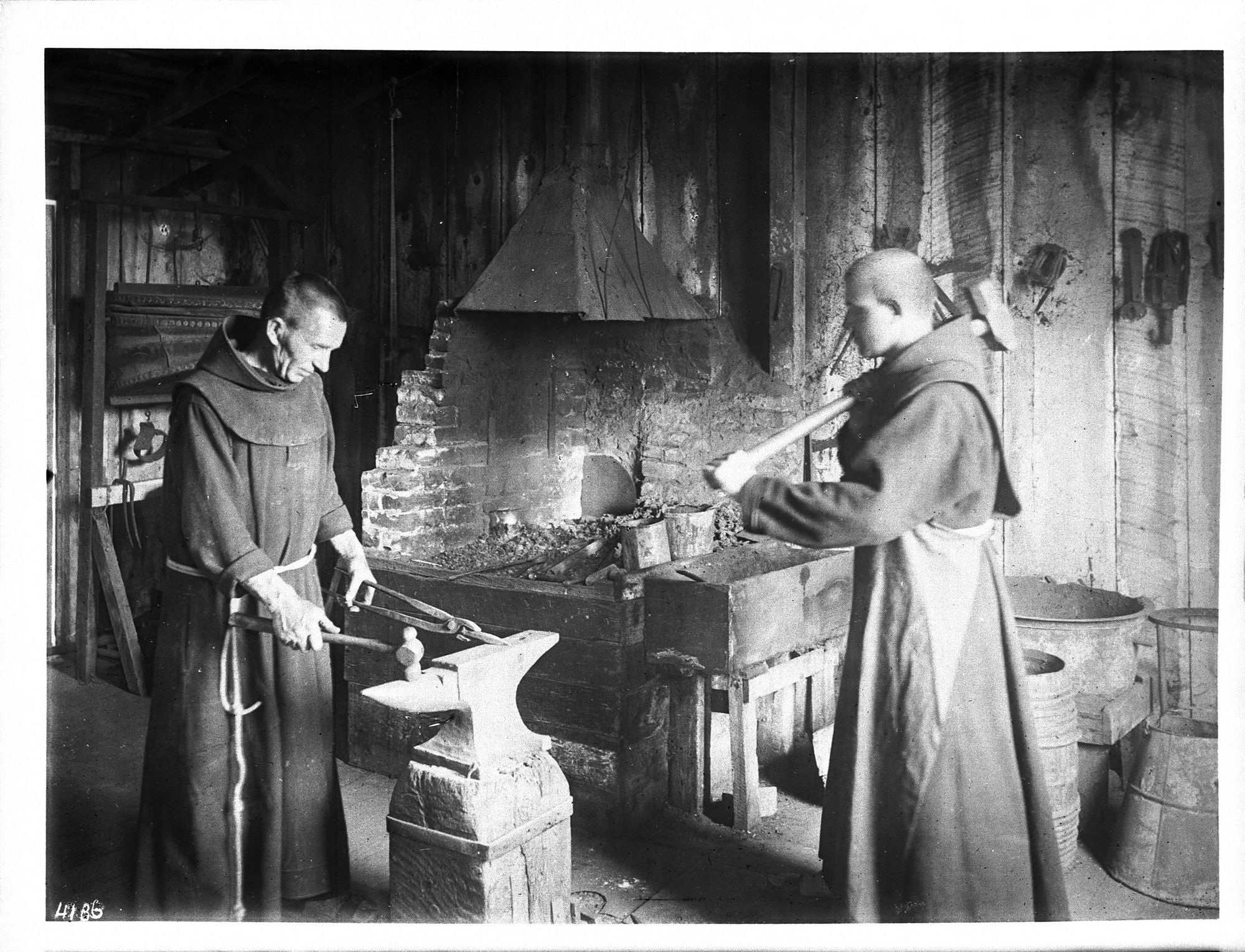 Please Subscribe or Donate to Help Keep This Site Free!