Please Subscribe or Donate to Help Keep This Site Free!
The Madonna and Child type is very prevalent in Christian iconography, divided into many traditional subtypes. Marian devotion rose to great importance after the Council of Ephesus in 431. The Theotokos iconography as it developed in the 6th to 8th century rose to great importance in the high medieval period (12th to 14th centuries) both in the Eastern Orthodox and in the Latin spheres.
The folds of the Virgin's kerchief, her hair, the grassy bench, and the hem of her gown display beautiful penwork. Her round face with its small chin shows a youthful sweetness as she gazes at her baby, and the long curls of her hair echo the loose bend of the grasses on the left.
At the same time, however, the unknown artist had not mastered anatomy. He shortened the Virgin's right forearm unconvincingly, while the knee on which she appears to bounce the Christ Child seems bulbous and awkward. A young or inexperienced draftsman probably produced this drawing. The eclecticism and cautious restraint of the technique indicate that the artist's style may not have been fully developed.
Free Downloads Below
Image by sdcason.com - CC BY-SA 4.0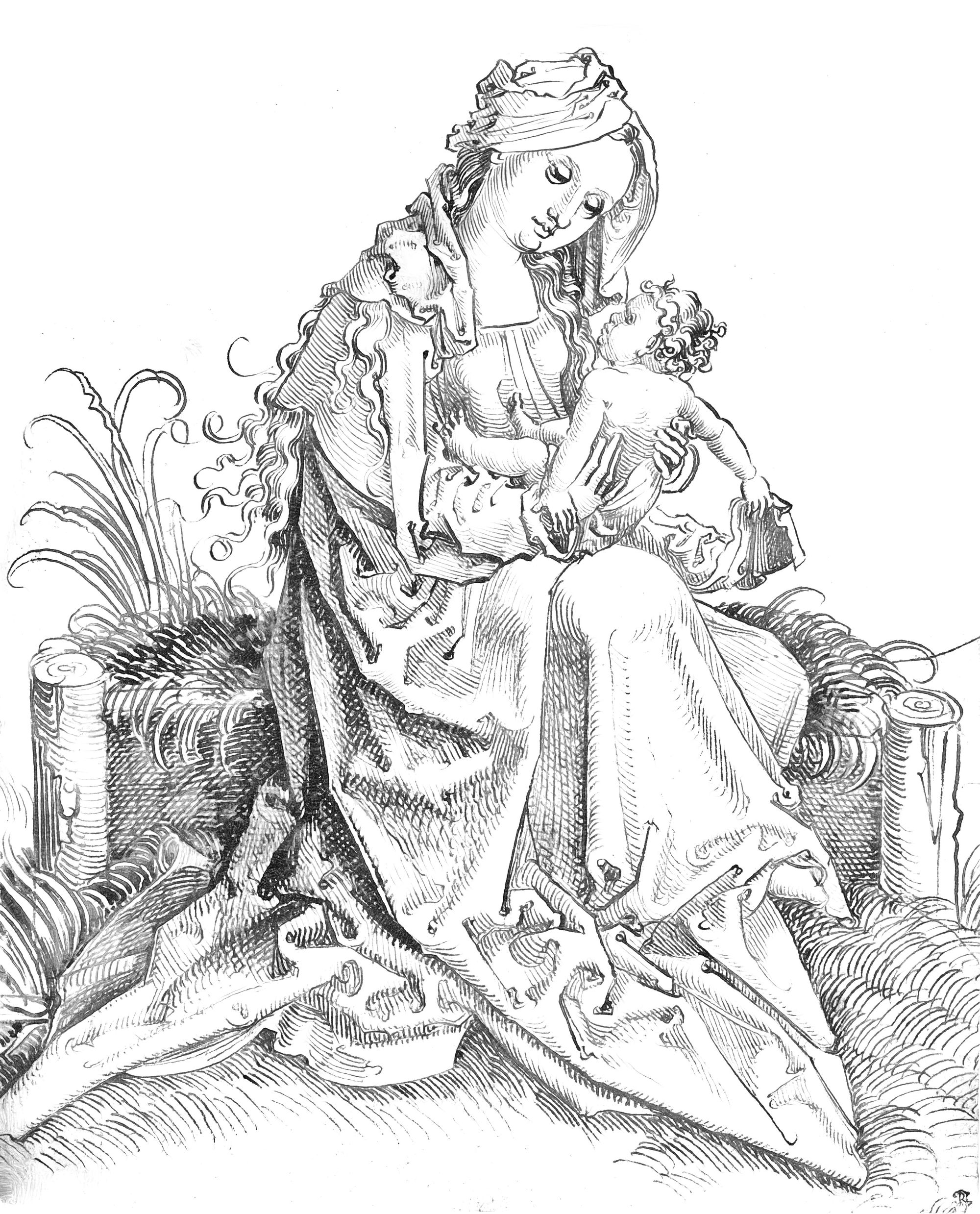 Please Subscribe or Donate to Help Keep This Site Free!