Details:
Rievaulx Abbey is a Cistercian abbey located in Rievaulx, near Helmsley, in the North York Moors National Park, North Yorkshire, England, 1. It was established in 1132 by Walter l'Espec and Thurstan, Archbishop of York, and was one of the great abbeys in England until it was seized in 1538 under Henry VIII during the Dissolution of the Monasteries, 1. The abbey lies in a wooded dale by the River Rye, 2, 3. The wider site was awarded Scheduled Ancient Monument status in 1915 and the abbey was brought into the care of the then Ministry of Works in 1917, 1. The ruins of its main buildings are today a tourist attraction, owned and maintained by English Heritage, 4. The site includes a museum and visitor center, 4. The abbey was founded by St. Aelred, who was the abbot from 1147 to 1167, 5. By the end of his tenure, Rievaulx had five daughter houses in England and Scotland, 1. The abbey was known for its financial prosperity, 1. Today, the ruins of Rievaulx Abbey are a stunning site in North Yorkshire and reflect nearly one thousand years of spiritual, commercial, and Romantic history, 3.
🙏🏽
Please give proper attribution.
Image By WyrdLight.com, CC BY-SA 3.0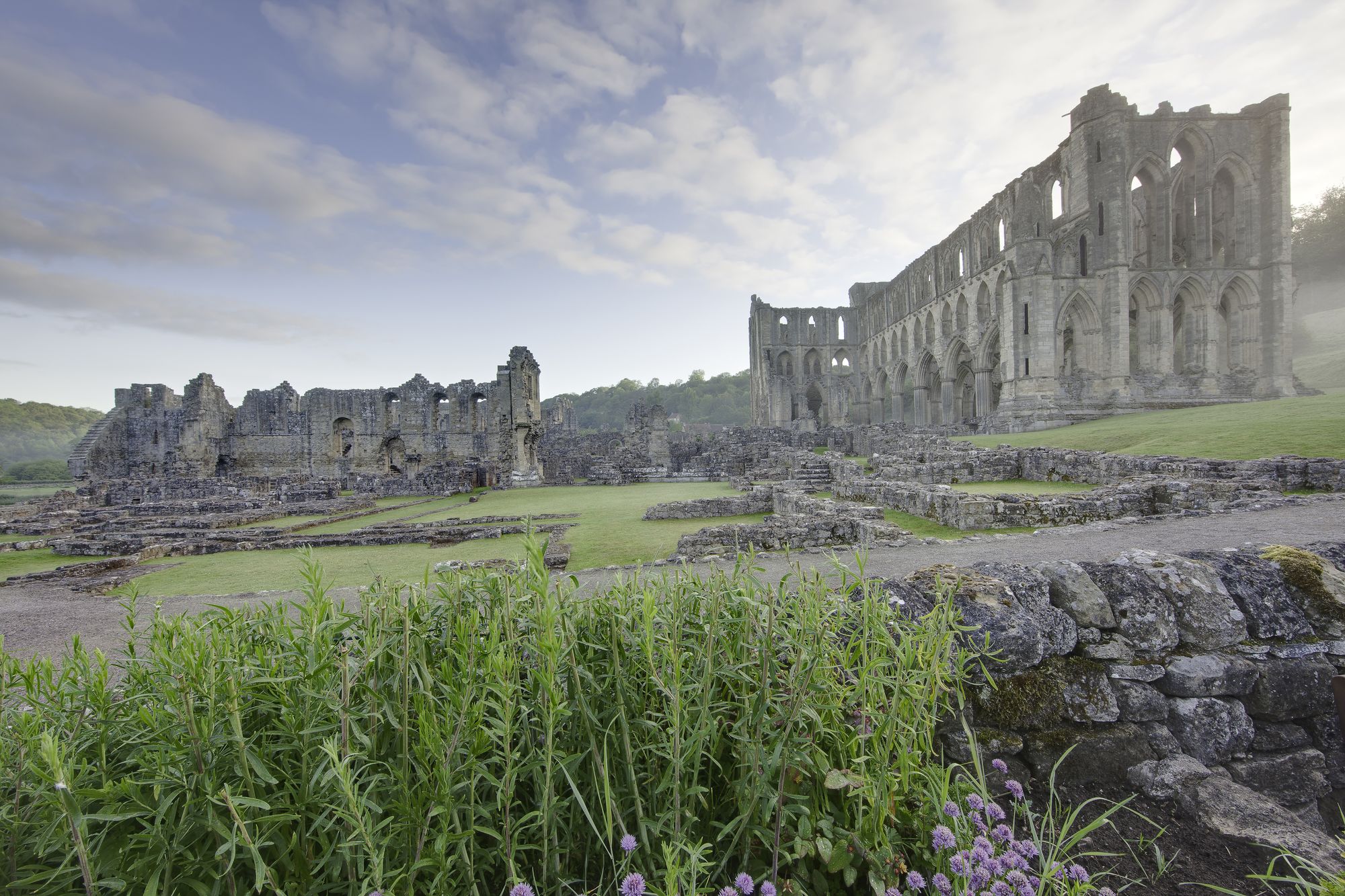 Please Subscribe or Donate to Help Keep This Site Free!