Please Subscribe or Donate to Help Keep This Site Free!
According to the hagiographies, Barbara, the daughter of a rich pagan named Dioscorus, was carefully guarded by her father who kept her locked up in a tower in order to preserve her from the outside world. Having secretly become a Christian, she rejected an offer of marriage that she received through her father.
Eventually, she acknowledged herself to be a Christian; upon this her father drew his sword to kill her, but her prayers created an opening in the tower wall and she was miraculously transported to a mountain gorge.
Later, her father found her and dragged before the prefect of the province, Martinianus, who had her cruelly tortured, Barbara held true to her Christian faith. During the night, the dark prison was bathed in light and new miracles occurred. Every morning, her wounds were healed. Finally, she was condemned to death by beheading. Her father himself carried out the death sentence. However, as punishment, he was struck by lightning on the way home and his body was consumed by flame. Barbara was buried by a Christian, Valentinus, and her tomb became the site of miracles.
Free Downloads Below
Image by sdcason.com - CC BY-SA 4.0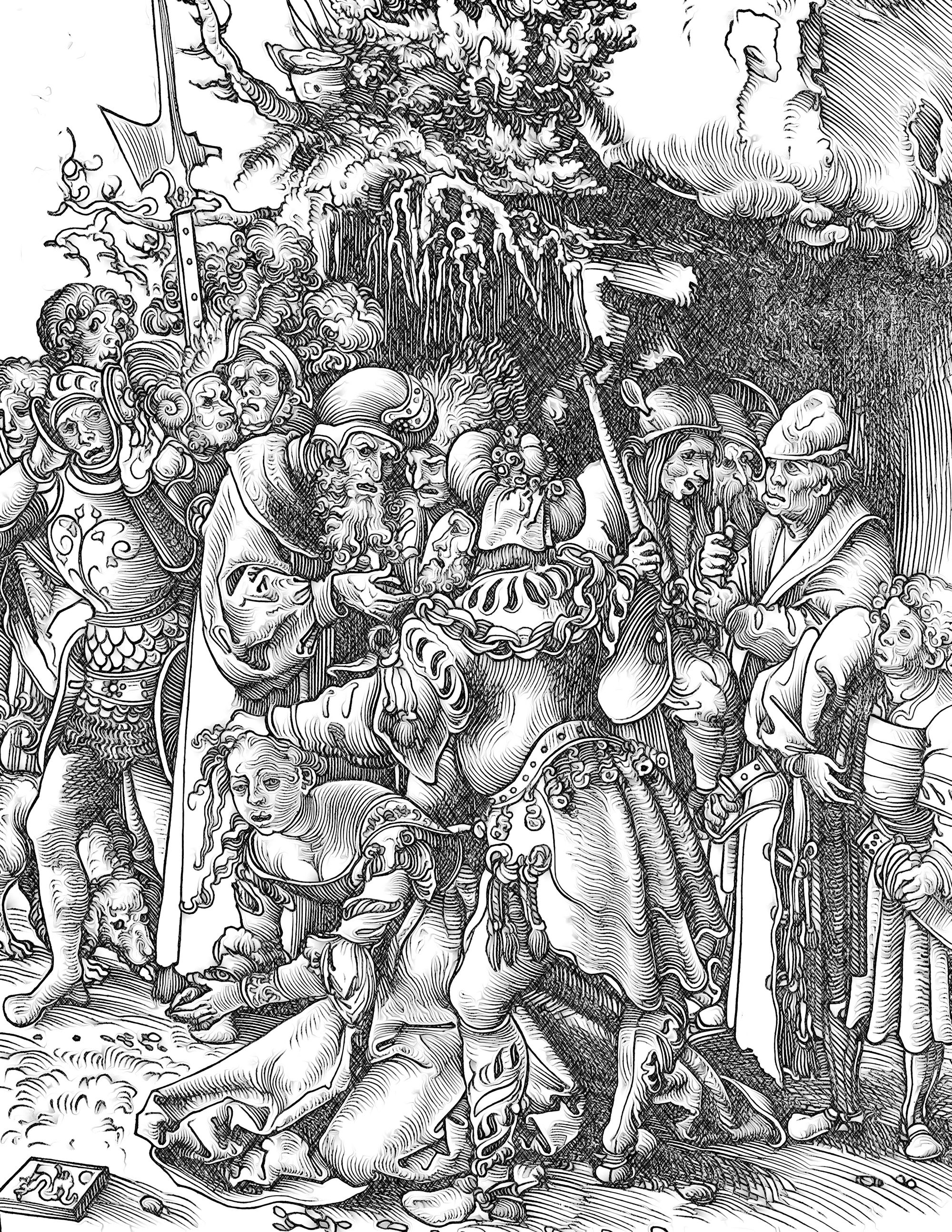 Please Subscribe or Donate to Help Keep This Site Free!