This engraving is half of a two-print scene depicting the Annunciation to the Virgin, when the angel Gabriel told Mary she would miraculously give birth to the Son of God. Presumably buyers could purchase the prints separately, although Schongauer probably hoped people would want to collect them both. His engraved lines masterfully emulate different natural qualities and textures, for example the spiraling locks of hair and the angel's wings.
Free Downloads Below
Image by sdcason.com - CC BY-SA 4.0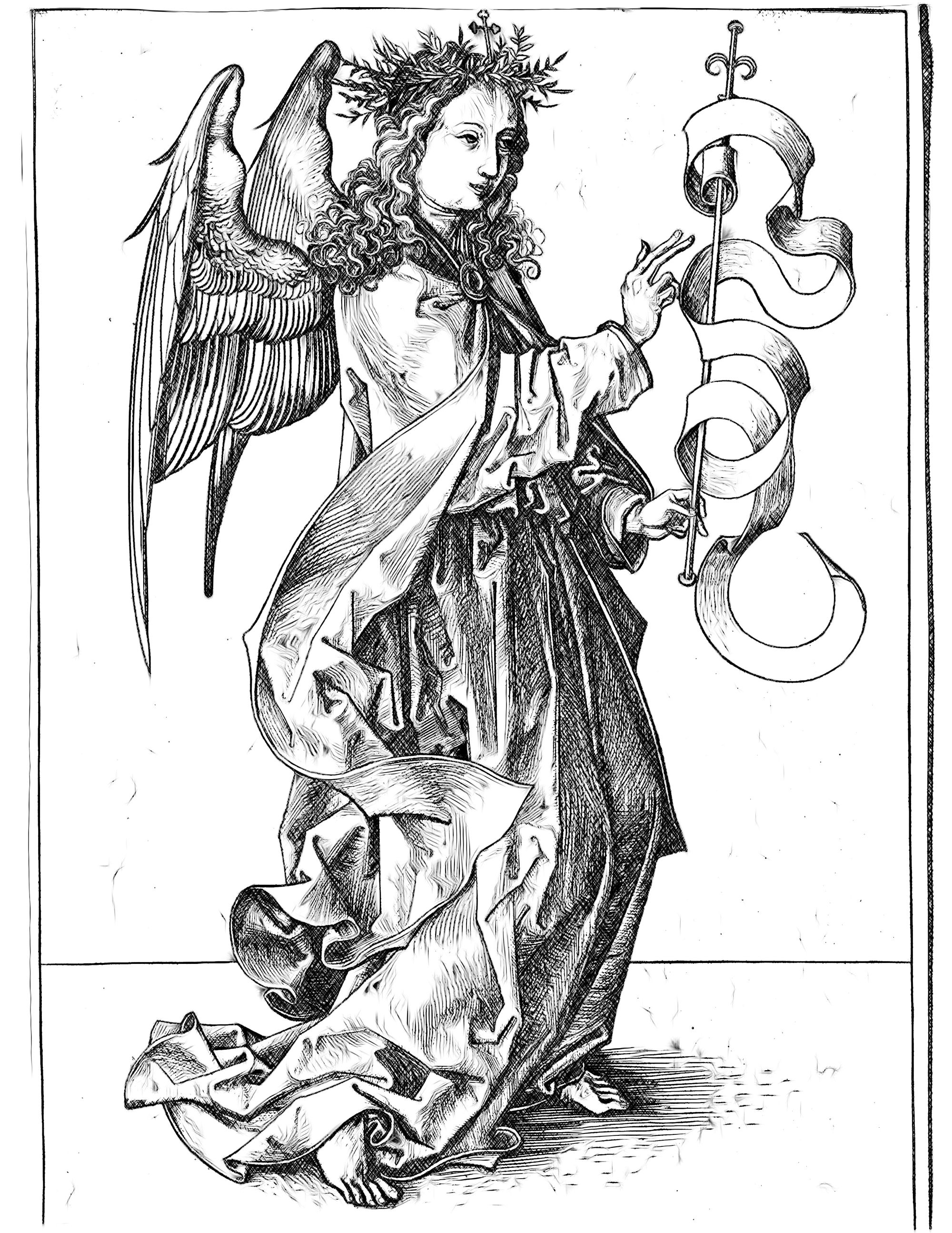 Please Subscribe or Donate to Help Keep This Site Free!