Details:
St. Joseph Church is located near Kaupo, Maui, Hawai'i and was established in 1862 by the missionary Catholic priests who evangelized on Maui beginning in the mid 1800s. It was Bishop Louis Maigret who blessed the Church on June 29, 1862. St. Joseph Church served a thriving community of ranchers, fishermen, farmers, etc. for nearly 100 years, providing the spiritual needs of the Catholic faithful in Kaupo. They attended Masses, Religious Education classes, sang in the Hawaiian language Choirs, became members of the Holy Name Society, celebrated the Sacraments (Baptism, Penance, First Holy Communion, Confirmation, Marriage), attended funerals, etc.
🙏🏽
Please give proper attribution. "St. Joseph Church" flickr photo by Kirt Edblom https://flickr.com/photos/kirt_edblom/42910654280 shared under a Creative Commons (BY-SA) license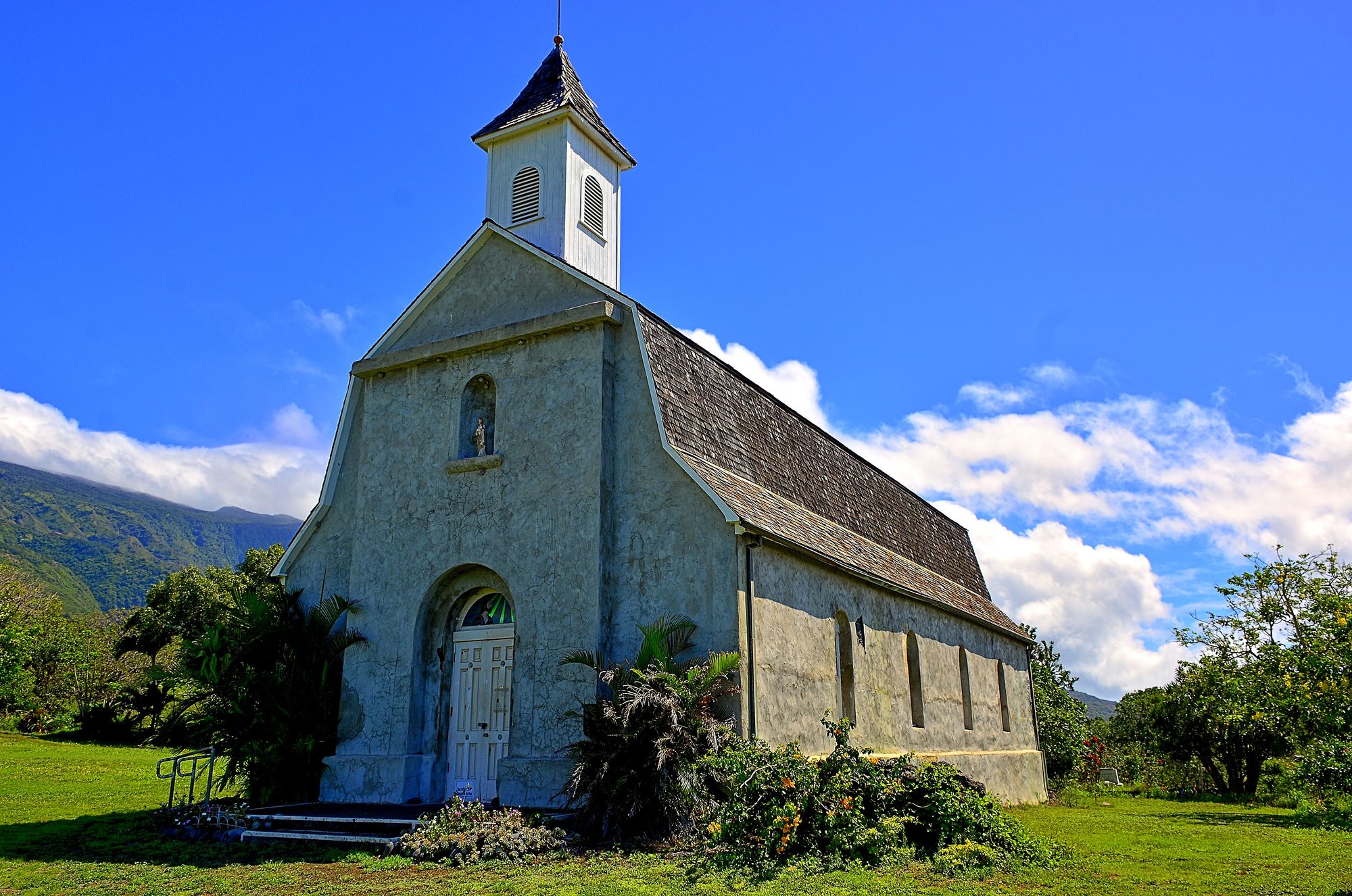 Please Subscribe or Donate to Help Keep This Site Free!