The high altar is so called from the fact that it is the chief altar in a church, and also because it is raised on an elevated plane in the sanctuary, where it may be seen simultaneously by all the faithful in the body of the church. It symbolizes Christ, and it serves at the same time as the banquet table on which He offers Himself through the hands of the priest to the Eternal Father; for Christ is present in our churches not only in a spiritual manner but really, truly, and substantially as the victim of a sacrifice.
This photo is from a Catholic Church in Altmannshausen, Germany
Free Downloads Below
Please Give Proper Attribution:
Reinhold Möller, Altmannshausen Kirche Altar HDR-20210314-RM-170802, CC BY-SA 4.0
Plain Text:
Reinhold Möller (https://commons.wikimedia.org/wiki/File:Altmannshausen_Kirche_Altar_HDR-20210314-RM-170802.jpg), "Altmannshausen Kirche Altar HDR-20210314-RM-170802", https://creativecommons.org/licenses/by-sa/4.0/legalcode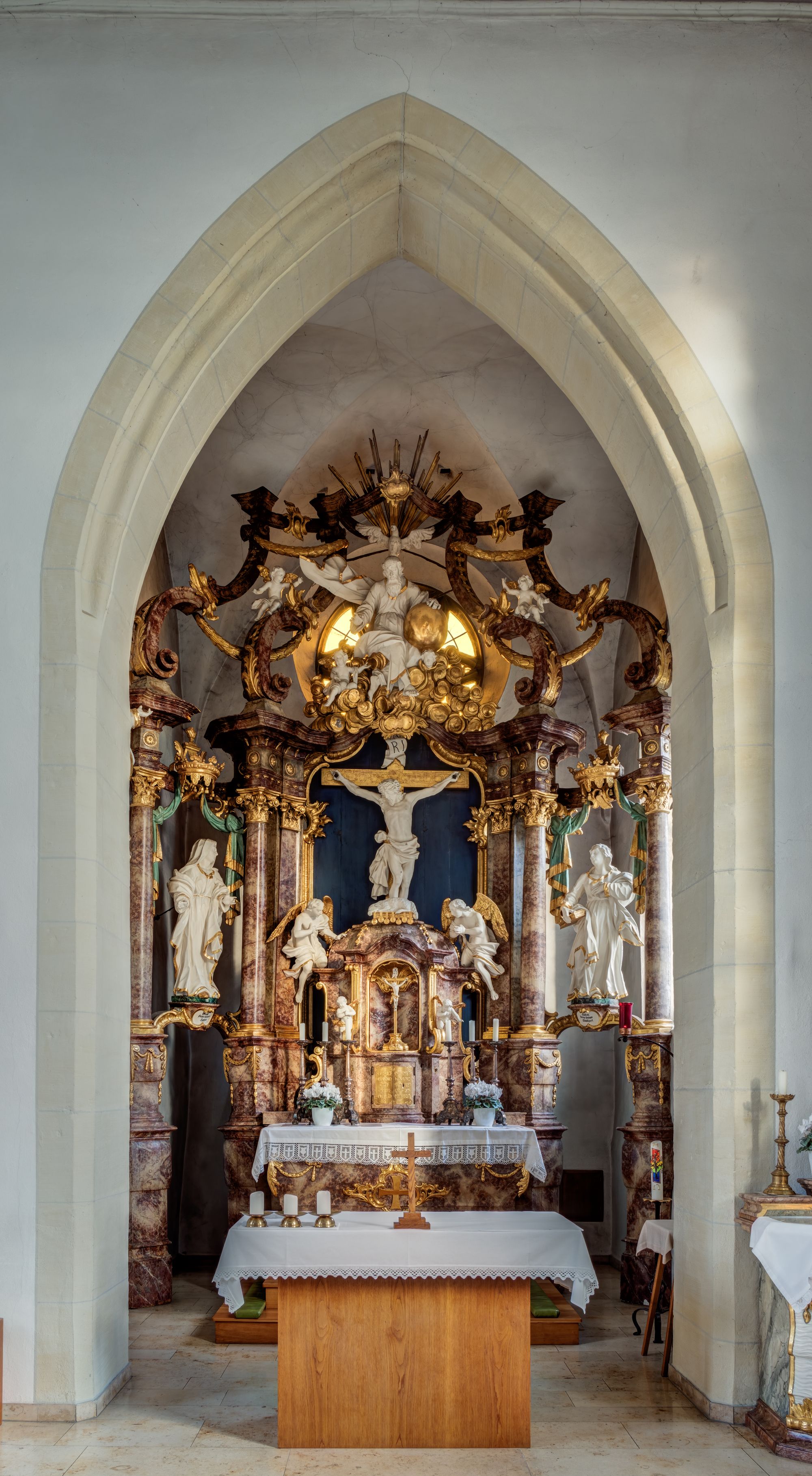 Please Subscribe or Donate to Help Keep This Site Free!