According to apocryphal Christian and Islamic tradition, Saint Anne was the mother of Mary and the maternal grandmother of Jesus. Mary's mother is not named in the canonical gospels. In writing, Anne's name and that of her husband Joachim come only from New Testament apocrypha, of which the Gospel of James (written perhaps around 150) seems to be the earliest that mentions them. Source
The Madonna and Child type is very prevalent in Christian iconography, divided into many traditional subtypes especially in Eastern Orthodox iconography, often known after the location of a notable icon of the type, such as the Theotokos of Vladimir, Agiosoritissa, Blachernitissa, etc., or descriptive of the depicted posture, as in Hodegetria, Eleusa, etc. Marian devotion rose to great importance after the Council of Ephesus in 431. The Theotokos iconography as it developed in the 6th to 8th century rose to great importance in the high medieval period (12th to 14th centuries) both in the Eastern Orthodox and in the Latin spheres.
Free Downloads Below
Image by sdcason.com - CC BY-SA 4.0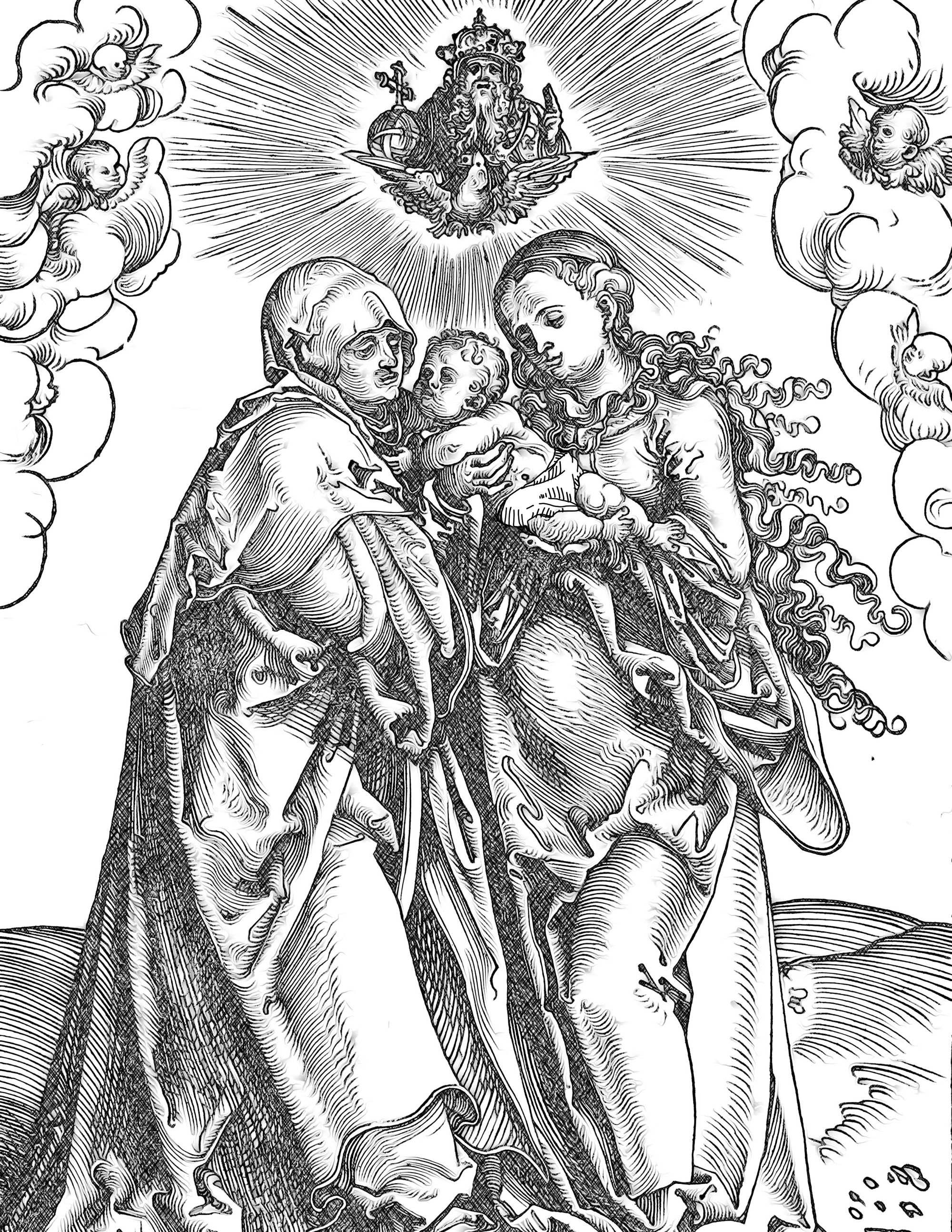 Please Subscribe or Donate to Help Keep This Site Free!