Details
This is an image of the Strasbourg crypt of Notre Dame cathedral, Requiem mass in memory of King Louis XVI and the martyrs of the French Revolution January 19, 2013.
Strasbourg Cathedral or the Cathedral of Our Lady of Strasbourg (French: Cathédrale Notre-Dame de Strasbourg, or Cathédrale de Strasbourg, German: Liebfrauenmünster zu Straßburg or Straßburger Münster), also known as Strasbourg Minster, is a Catholic cathedral in Strasbourg, Alsace, France. Although considerable parts of it are still in Romanesque architecture, it is widely considered to be among the finest examples of Rayonnant Gothic architecture. Architect Erwin von Steinbach is credited for major contributions from 1277 to his death in 1318, and beyond through his son Johannes von Steinbach, and his grandson Gerlach von Steinbach, who succeeded him as chief architects. The Steinbachs's plans for the completion of the cathedral were not followed through by the chief architects who took over after them, and instead of the originally envisioned two spires, a single, octagonal tower with an elongated, octagonal crowning was built on the northern side of the west facade by master Ulrich von Ensingen and his successor, Johannes Hültz. The construction of the cathedral, which had started in the year 1015 and had been relaunched in 1190, was finished in 1439.
At 142 metres (466 feet), Strasbourg Cathedral was the world's tallest building from 1647 to 1874 (227 years), when it was surpassed by St. Nikolai's Church, Hamburg. Today it is the sixth-tallest church in the world and the highest extant structure built entirely in the Middle Ages.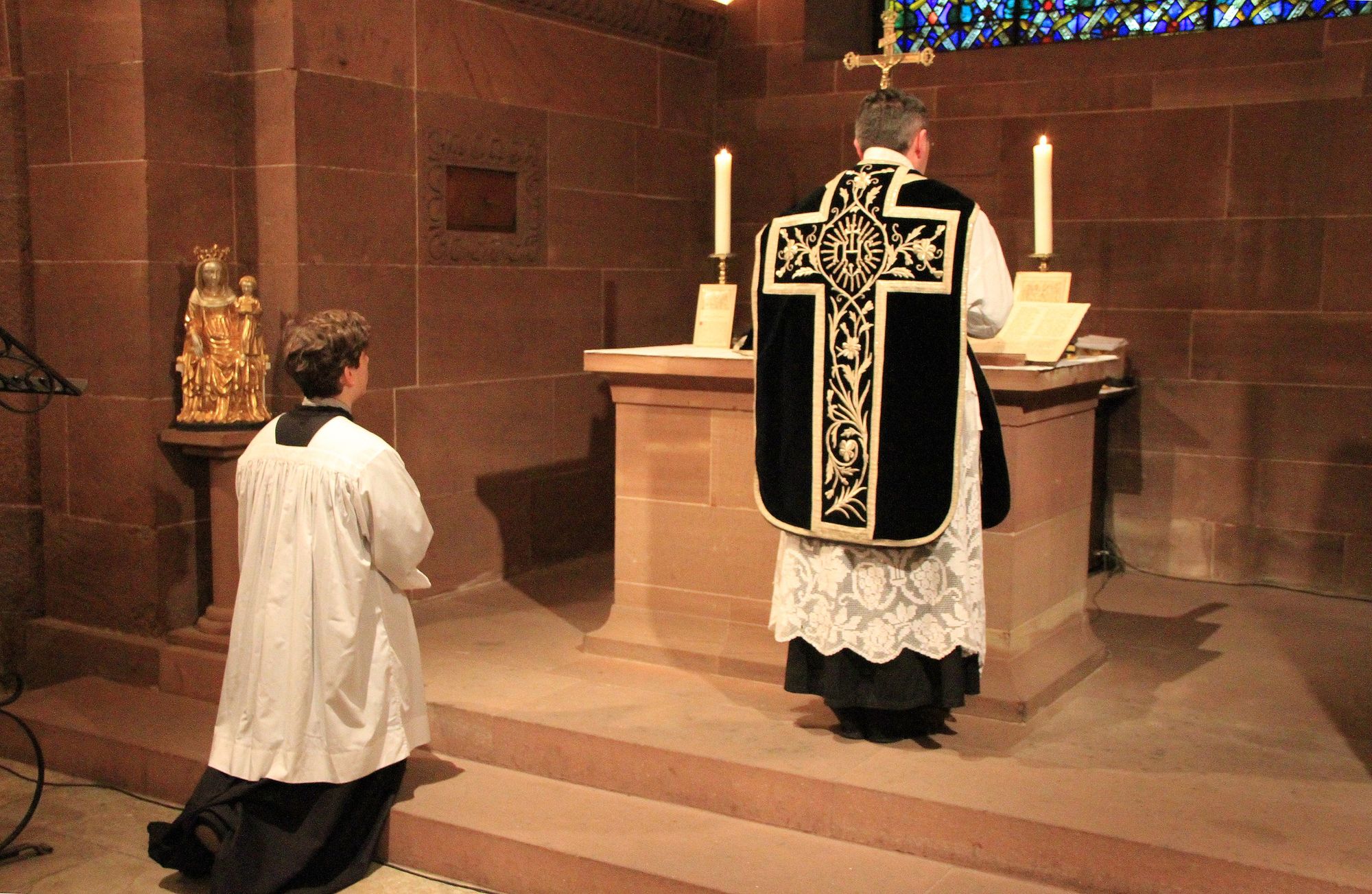 Please Subscribe or Donate to Help Keep This Site Free!