Saint Stephen was a son of the Hungarian chief Géza and was baptized, together with his father, by Archbishop St. Adalbert of Prague in 985, on which occasion he changed his heathen name Vaik (Vojk) into Stephen. He was the first Christian King of Hungary. His feast is on 2 September, but in Hungary his chief festival is observed on 20 August, the day on which his relics were transferred to Buda. His incorrupt right hand is treasured as the most sacred relic in Hungary.
Free Downloads Below
Creative Commons Copyright info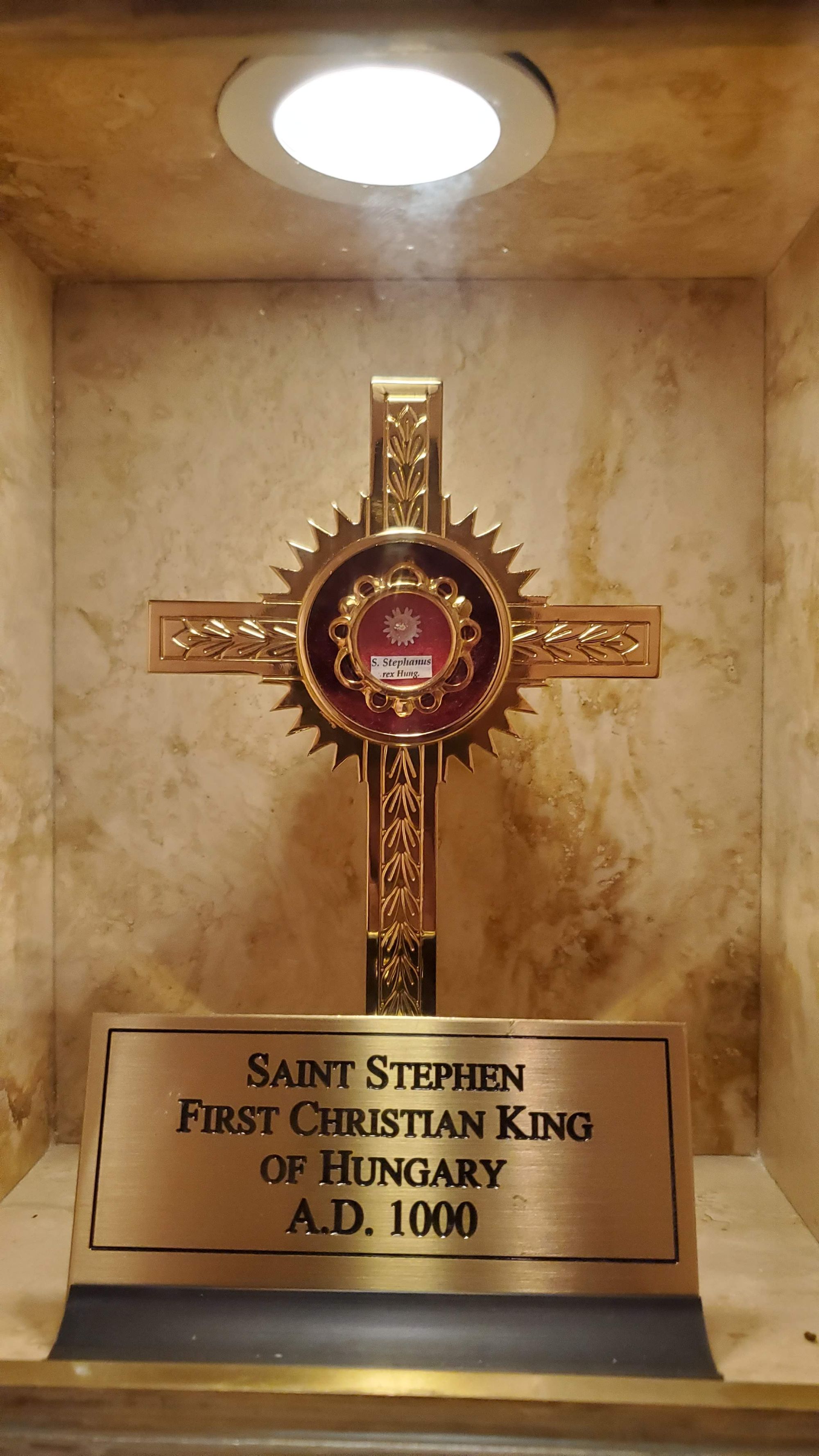 Please Subscribe or Donate to Help Keep This Site Free!