Incense is used during many rituals in the Eastern and Western Catholic rites. In the Latin Rite, the censer is held in the right hand at the height of the breast, and grasped by the chain near the cover; the left hand, holding the top of the chain, is placed on the breast. The censer is then raised upwards to the height of the eyes, given an outward motion and slightly ascending towards the object to be incensed, and at once brought back to the starting point. This constitutes a single swing. For a double swing the outward motion should be repeated, the second movement being more pronounced than the first. The dignity of the person or thing will determine whether the swing is to be single or double, and also whether one swing or more are to be given.
Free Downloads Below
Creative Commons Copyright info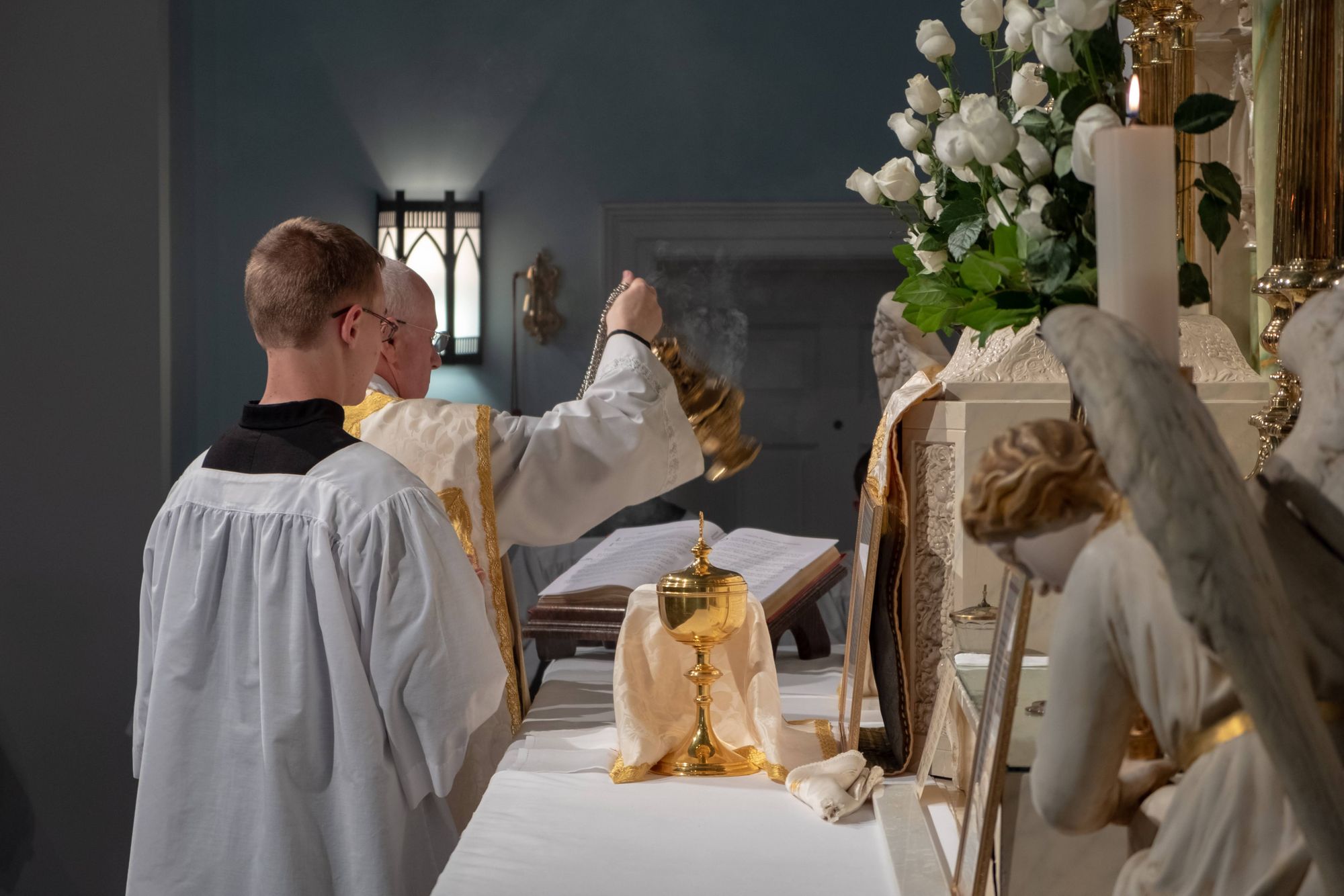 Please Subscribe or Donate to Help Keep This Site Free!