Details:
This is a page from Catholic Comics, which was a monthly magazine by Catholic Publications that ran from 1946 to 1949. They featured stories for Catholics that included religious subjects, American history, Crossword Puzzles, funny comics, and sports stories (usually featuring athletes from Notre Dame University). The magazine was ten cents (about $1.56 in today's dollars) and was featured on newsstands, which was the common way to sell comic magazines at the time.
This page described the Feast of Our Lady of the Snow, which is celebrated on August 5th. It commemorates a miraculous appearance of the Blessed Virgin Mary in Rome.
🙏🏽
This image is in the public domain.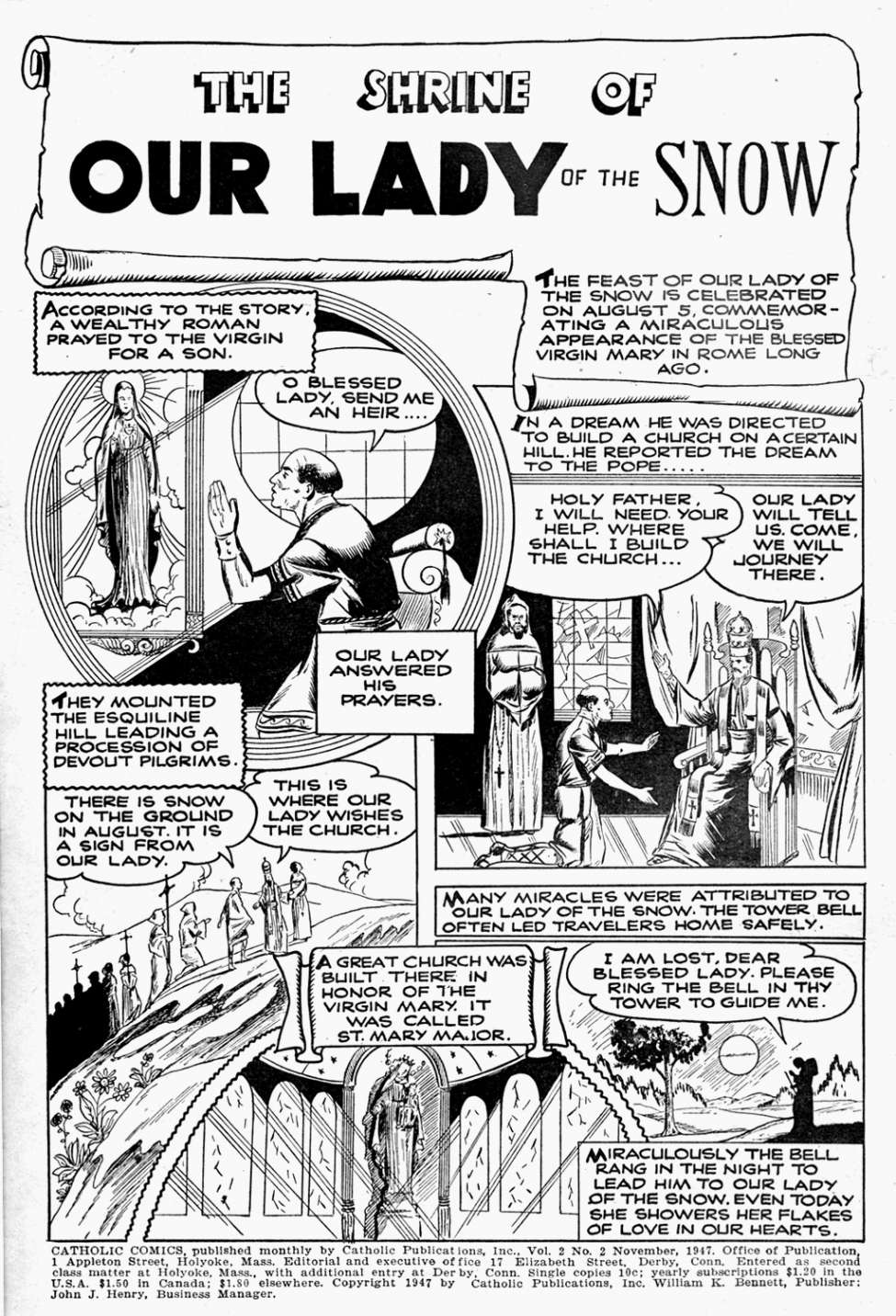 Please Subscribe or Donate to Help Keep This Site Free!