Mother Mary Teresa Bojaxhiu (26 August 1910 – 5 September 1997), honored in the Catholic Church as Saint Teresa of Calcutta, was an Albanian-Indian Roman Catholic nun and missionary. She was born in Skopje (now the capital of North Macedonia). After living in Skopje for eighteen years, she moved to Ireland and then to India, where she lived for most of her life.
In 1950, Teresa founded the Missionaries of Charity, a Roman Catholic religious congregation that had over 4,500 nuns and was active in 133 countries in 2012. They manage homes for people who are dying of HIV/AIDS, leprosy and tuberculosis. They also run soup kitchens, clinics, orphanages, and schools.
This is a statue in The Basilica of the National Shrine of the Immaculate Conception, which is a large Catholic minor basilica and national shrine located in Washington, D.C., United States, on 400 Michigan Ave NE, Washington, DC 20017, adjacent to the Catholic University of America.
Free Downloads Below
Creative Commons Copyright info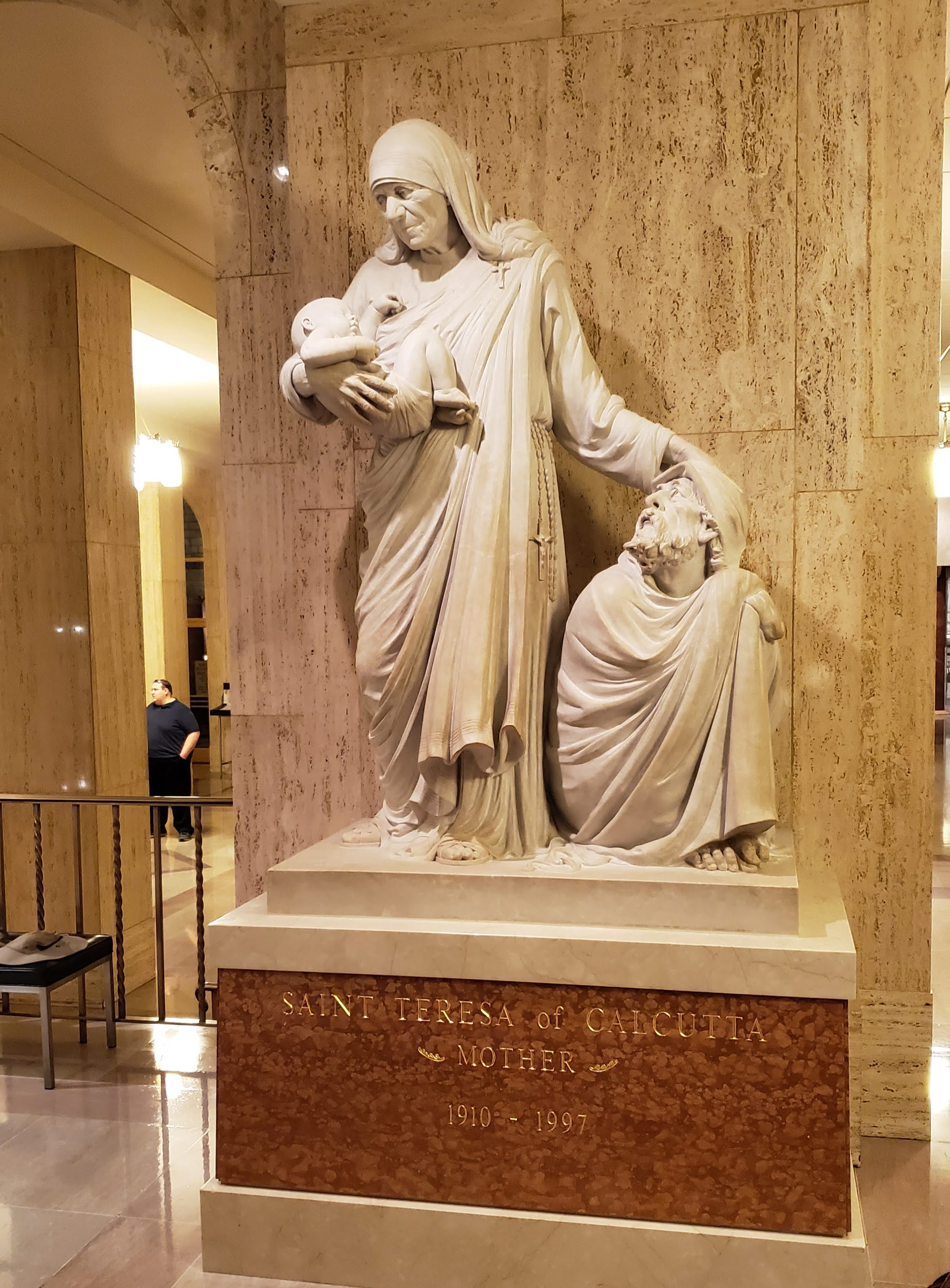 Please Subscribe or Donate to Help Keep This Site Free!