A homily (όμλία) is a commentary that follows a reading of scripture, giving the "public explanation of a sacred doctrine" or text. The works of Origen and John Chrysostom (known as Paschal Homily) are considered exemplary examples of Christian homily.
"In Catholic, Anglican, Lutheran, and Eastern Orthodox Churches, a homily is usually given during Mass (Divine Liturgy or Holy Qurbana for Orthodox and Eastern Catholic Churches, and Divine Service for the Lutheran Church) at the end of the Liturgy of the Word. Many people consider it synonymous with a sermon.
Free Downloads Below
Please Give Proper Attribution:
Servus Tuus, Homily, CC BY-SA 3.0
Plain Text:
Servus Tuus (https://commons.wikimedia.org/wiki/File:Homily.jpg), "Homily", https://creativecommons.org/licenses/by-sa/3.0/legalcode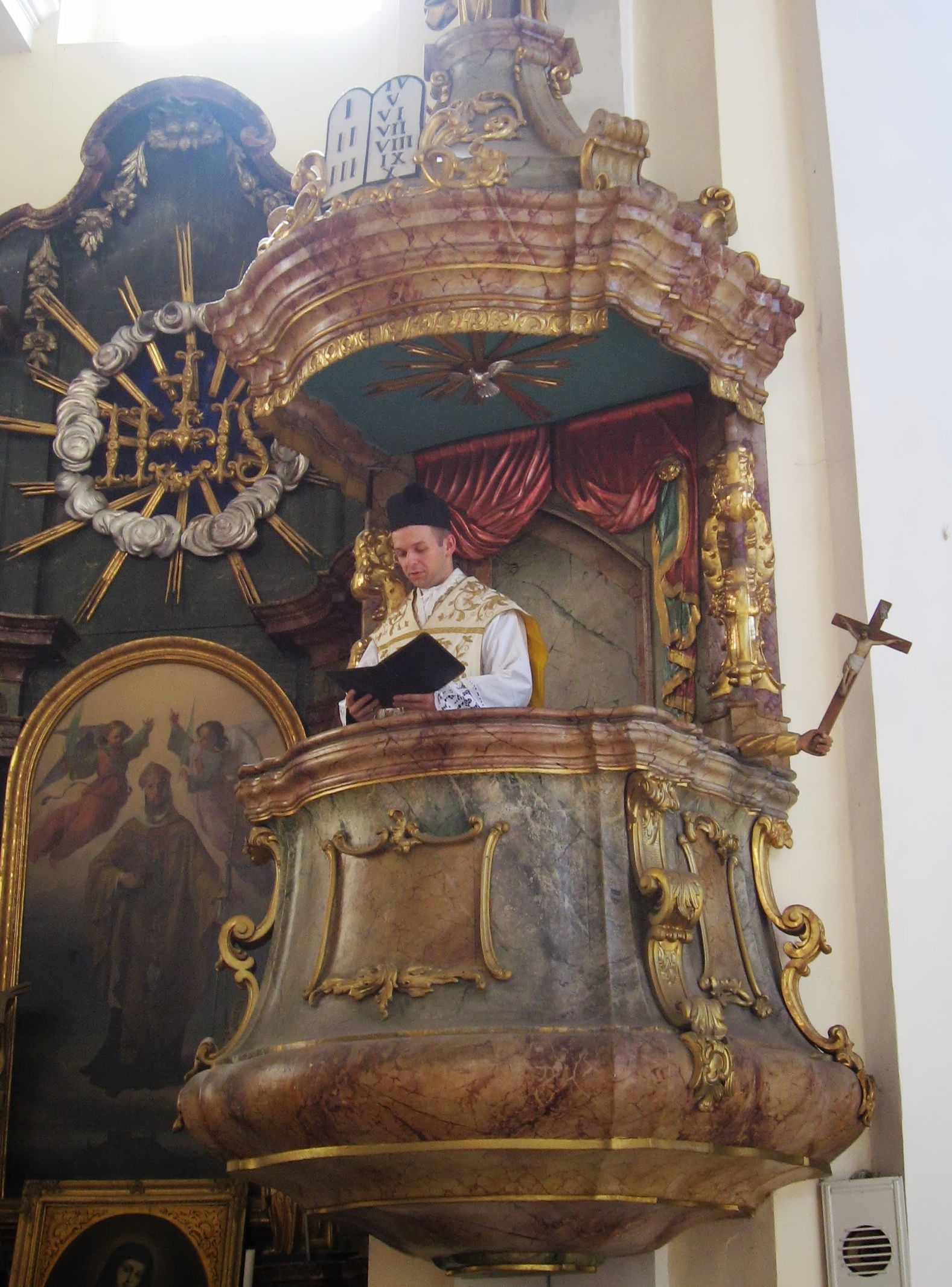 Please Subscribe or Donate to Help Keep This Site Free!