This is a Latin Mass celebrated by the priests of the Fraternity of Saint Peter (FSSP). The FSSP consists of priests and seminarians who intend to pursue the goal of Christian perfection by offering the Mass and other sacraments according to the Roman Rite as it existed before the liturgical reforms that followed the Second Vatican Council. Thus, the fraternity uses the Roman Missal, the Roman Breviary, the Pontifical (Pontificale Romanum), and the Roman Ritual in use in 1962, the last editions before the revisions that followed the Council.
This is a photo from Saint Benedict's Parish in Chesapeake, Virginia.
Free Downloads Below
Creative Commons Copyright info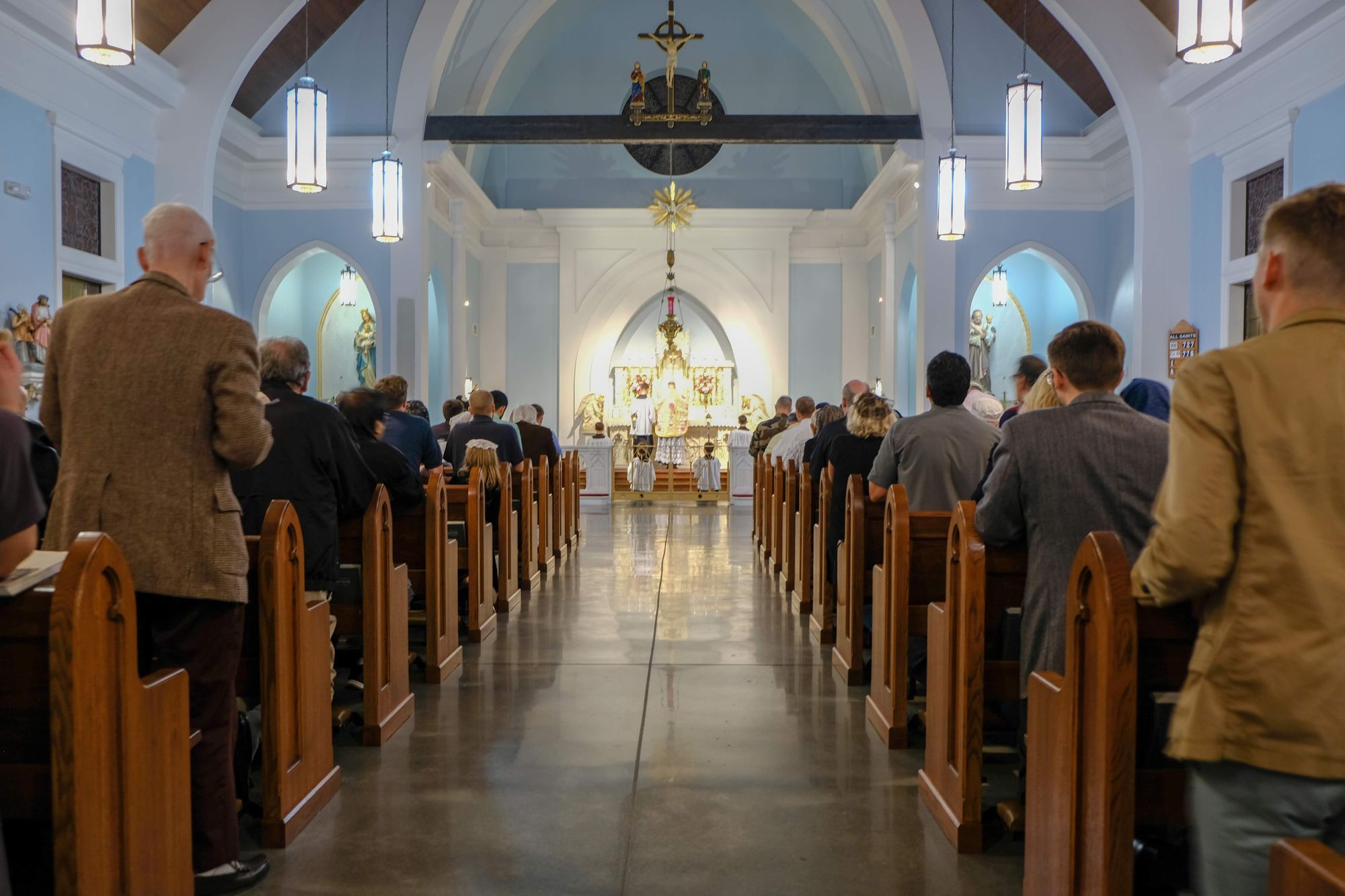 Please Subscribe or Donate to Help Keep This Site Free!