Six days before the pasch we find Jesus at Bethania on Mt. Olivet, as the guest of Simon the leper; Mary anoints His feet, and the disciples at the instigation of Judas are indignant at this seeming waste of ointment. A great multitude assembles at Bethania, not to see Jesus only but also Lazarus; hence the chief priests think of killing Lazarus too.
On the following day Jesus solemnly entered Jerusalem and was received by the Hosanna cries of all classes of people.
Free Downloads Below
Image by sdcason.com - CC BY-SA 4.0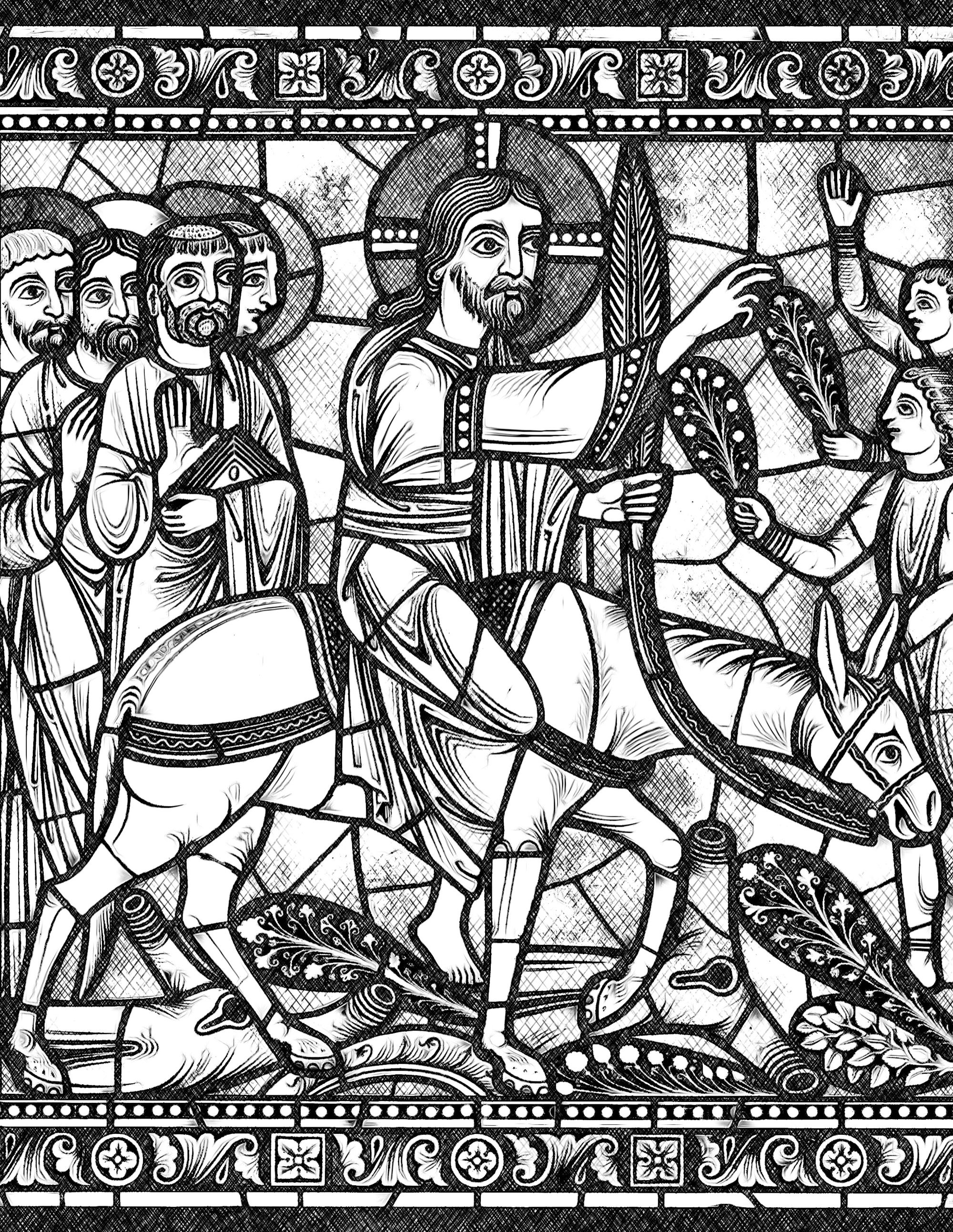 Please Subscribe or Donate to Help Keep This Site Free!