Jacob wrestling with the angel is described in Genesis (32:22–32; also referenced in Hosea 12:4). In the Genesis narrative, Jacob spent the night alone on a riverside during his journey back to Canaan. He encounters a "man" who proceeds to wrestle with him until daybreak. In the end, Jacob is given the name "Israel" and blessed, while the "man" refuses to give his own name. Jacob then names the place where they wrestled Penuel (פְּנוּאֵל "face of God" or "facing God").
Paul Gustave Louis Christophe Doré (6 January 1832 – 23 January 1883) was a French artist, printmaker, illustrator, comics artist, caricaturist, and sculptor who worked primarily with wood-engraving.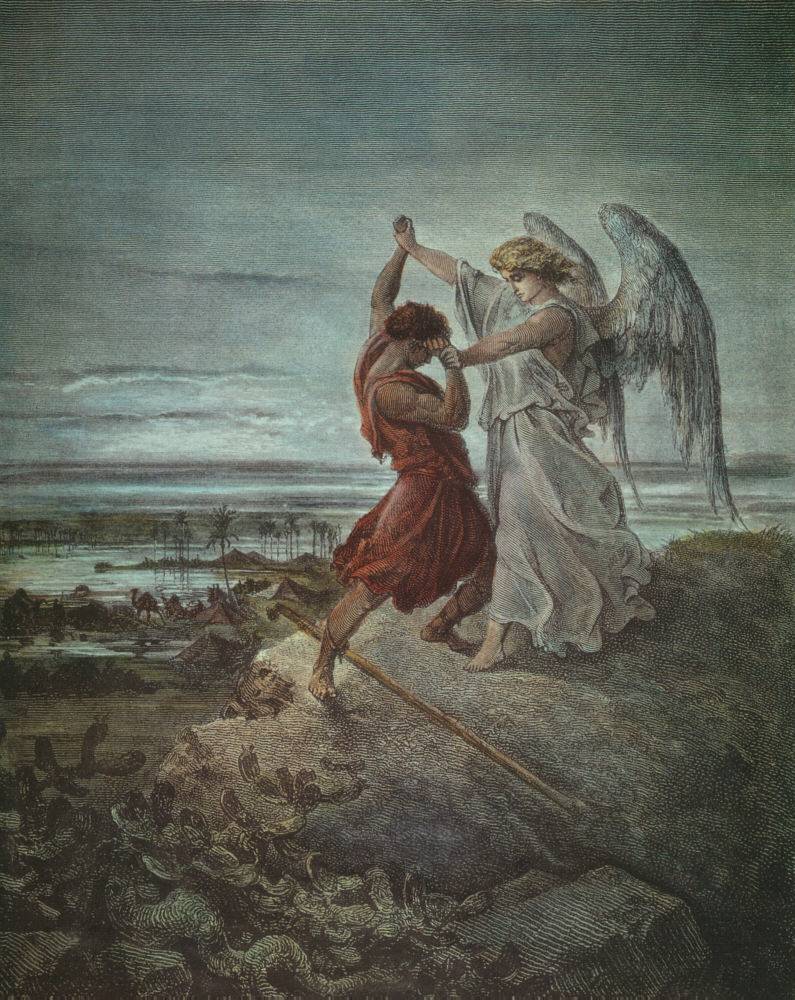 Please Subscribe or Donate to Help Keep This Site Free!