The Memorial of the Holy Guardian Angels is a memorial of the Catholic Church officially observed on 2 October. In some places, the feast is observed on the first Sunday in September with the permission of the Congregation for Divine Worship. Catholics set up altars in honor of guardian angels as early as the 4th Century, and local celebrations of a feast in honor of guardian angels go back to the 11th Century.
This painting has an unknown author and date.
Free Downloads Below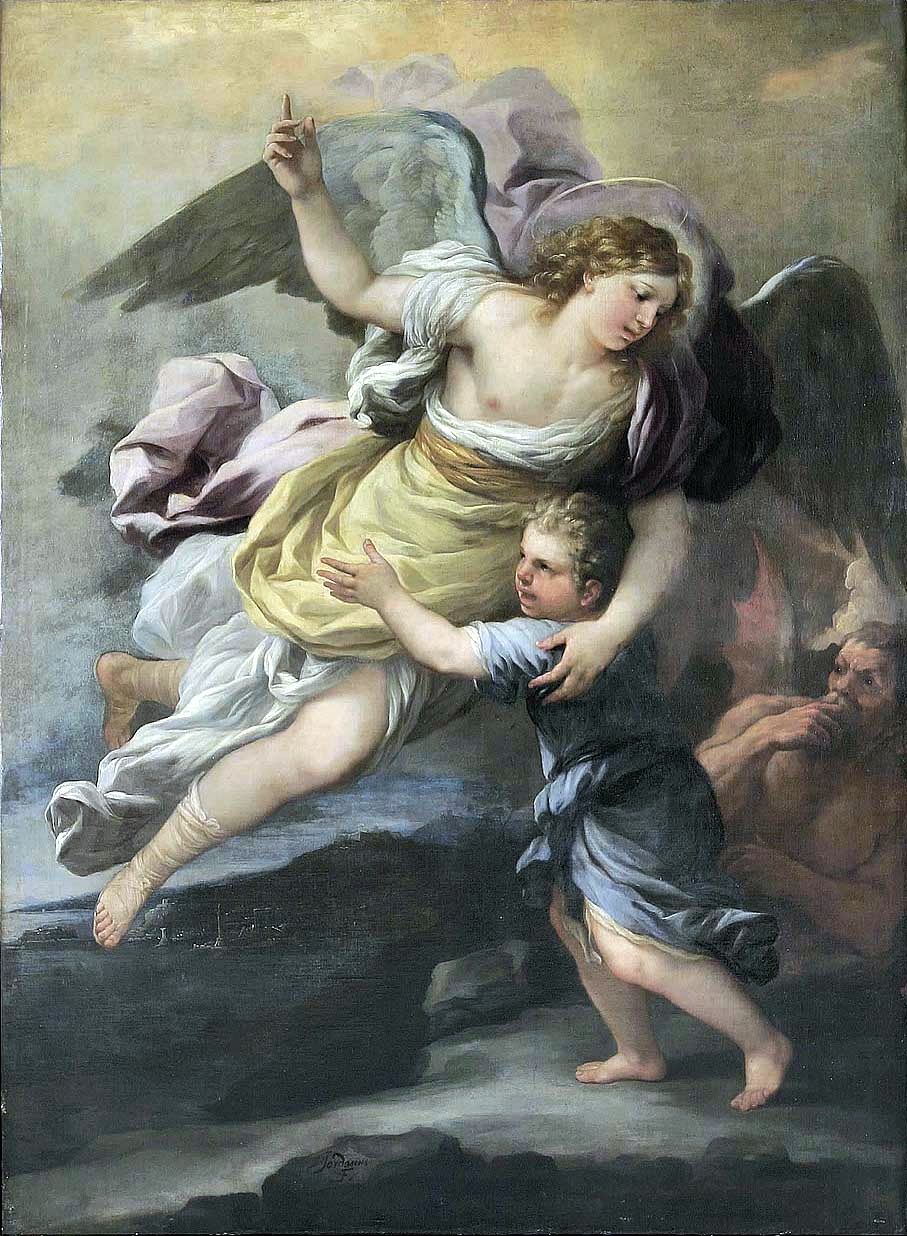 Please Subscribe or Donate to Help Keep This Site Free!