Details:
Crucifixion was a form of execution used by the Romans and was usually reserved for slaves[1]. It was the most painful and disgraceful form of death[1]. In Catholicism, the Crucifixion is an emblem of victory and sits upon every altar where Mass is celebrated[2]. Jesus of Nazareth underwent Jewish and Roman trials, flogged, and was sentenced to death by crucifixion[3]. Catholic teaching documents on the Crucifixion explain that it is a source of redemption for humanity[4].
St. Mary Magdalene Catholic Church in Greenville, South Carolina is a parish that is a thriving example of the New Evangelization[1]. The church offers Mass daily from Monday to Friday at 8:30 am and noon, and Saturdays at 8:30 am[2]. Confessions are heard in the church on Wednesdays during the Holy Hour of Eucharistic Adoration from 5 to 6 pm, on Saturdays from 3.30 to 4.30 pm, and anytime by appointment[3]. The Liturgy of the Hours is also offered at St. Mary Magdalene Catholic Church[4], and there is an eBulletin available for those who wish to stay up-to-date with news from the church[5].
🙏🏽
Please give proper attribution.
Image by Fr James Bradley, Creative Commons (BY) license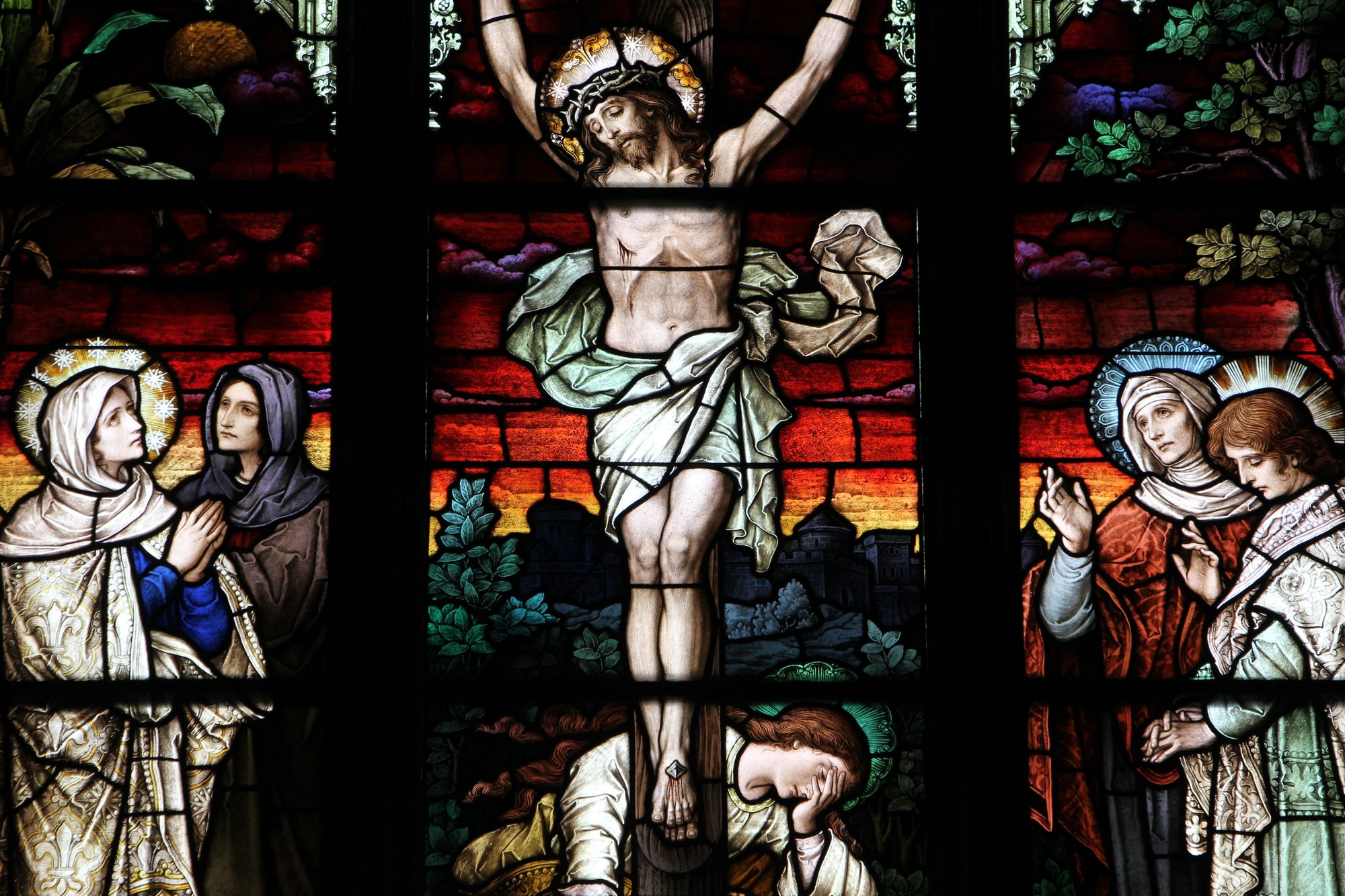 Please Subscribe or Donate to Help Keep This Site Free!