The Church of St. John the Baptist is a Roman Catholic parish church in the Roman Catholic Archdiocese of New York, located at 211 West 30th Street between Seventh and Eighth Avenues in the Fur District of the Chelsea neighborhood of Manhattan, New York City. To the church's rear is the Capuchin Monastery of St. John the Baptist, located at 210 West 31st Street across from Pennsylvania Station and Madison Square Garden.
In 2015, the parish of St. John the Baptist Church merged with the parish of Holy Cross Church on West 42nd Street.
Creative Commons Copyright info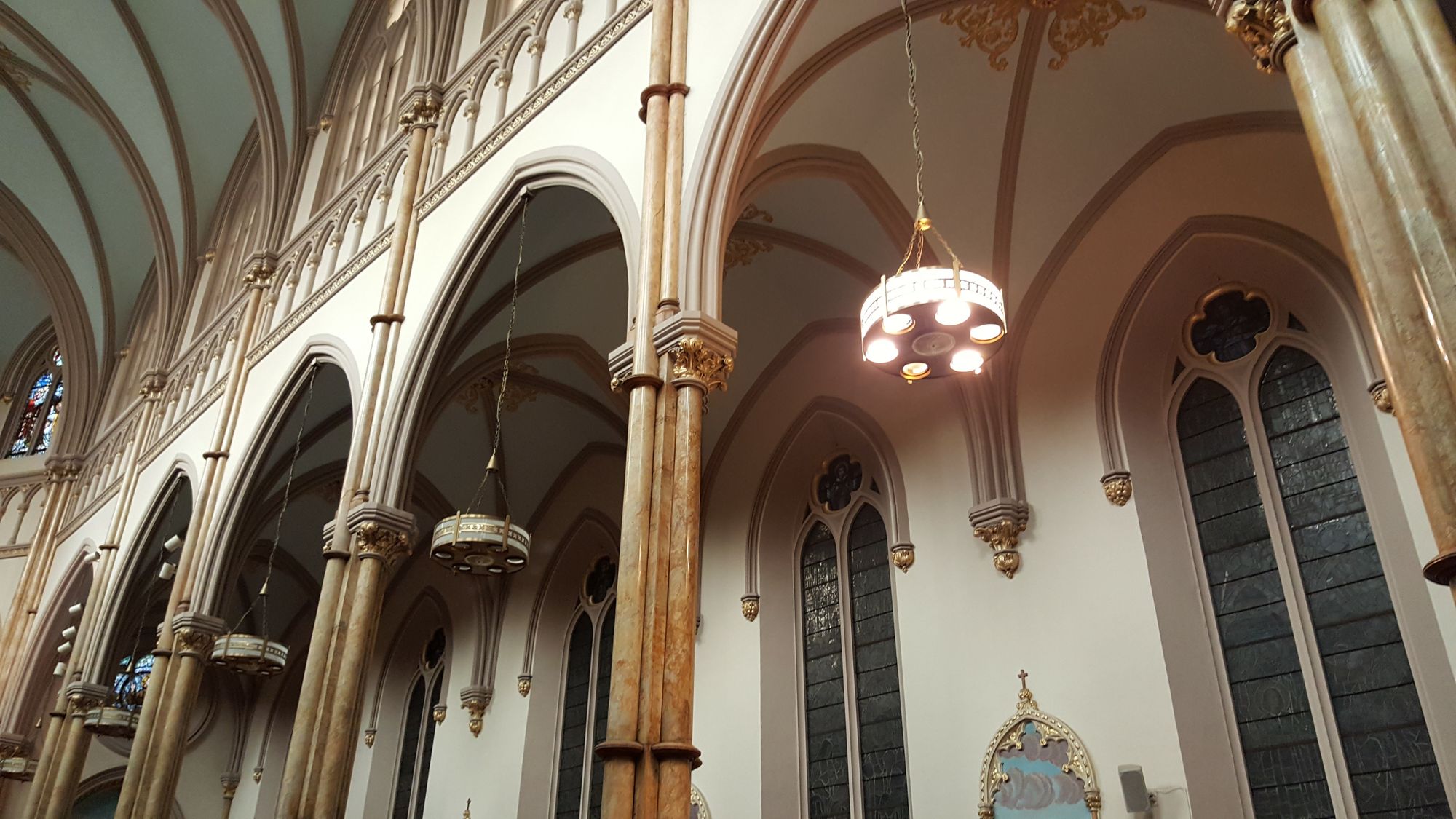 Please Subscribe or Donate to Help Keep This Site Free!