This image is a page from a manuscript, specifically featuring an illustration of "Christ Addressing Nicodemus" by Lukas of Cyprus, created between 1594-1596 during the Ottoman period. The artwork is a fine example of Byzantine manuscript illumination, which persisted into the Ottoman era in regions that had Byzantine cultural influences.
The manuscript page is adorned with a richly decorated marginal illustration in a style that is typical of Byzantine art, characterized by its strong lines, bold colors, and gold highlights. The image shows Christ seated, engaged in conversation with Nicodemus, a scene described in the New Testament. This type of illustration served to enhance the reader's experience, bringing visual emphasis to significant scriptural passages.
The text surrounding the illustration is in Greek, written in a careful, calligraphic script that is likely to be a minuscule style, which was common in Byzantine manuscripts. The page appears well-preserved, with the parchment displaying a consistent color and the ink retaining its intensity.
Lukas of Cyprus was one of the scribes and miniaturists active during the late 16th century, a period when the art of manuscript production was still flourishing despite the advent of printed books. The artwork reflects both religious devotion and the artistic skill that characterized the era's manuscript culture, indicating the careful transmission of theological and cultural values through art.
🙏🏽
This image is in the public domain.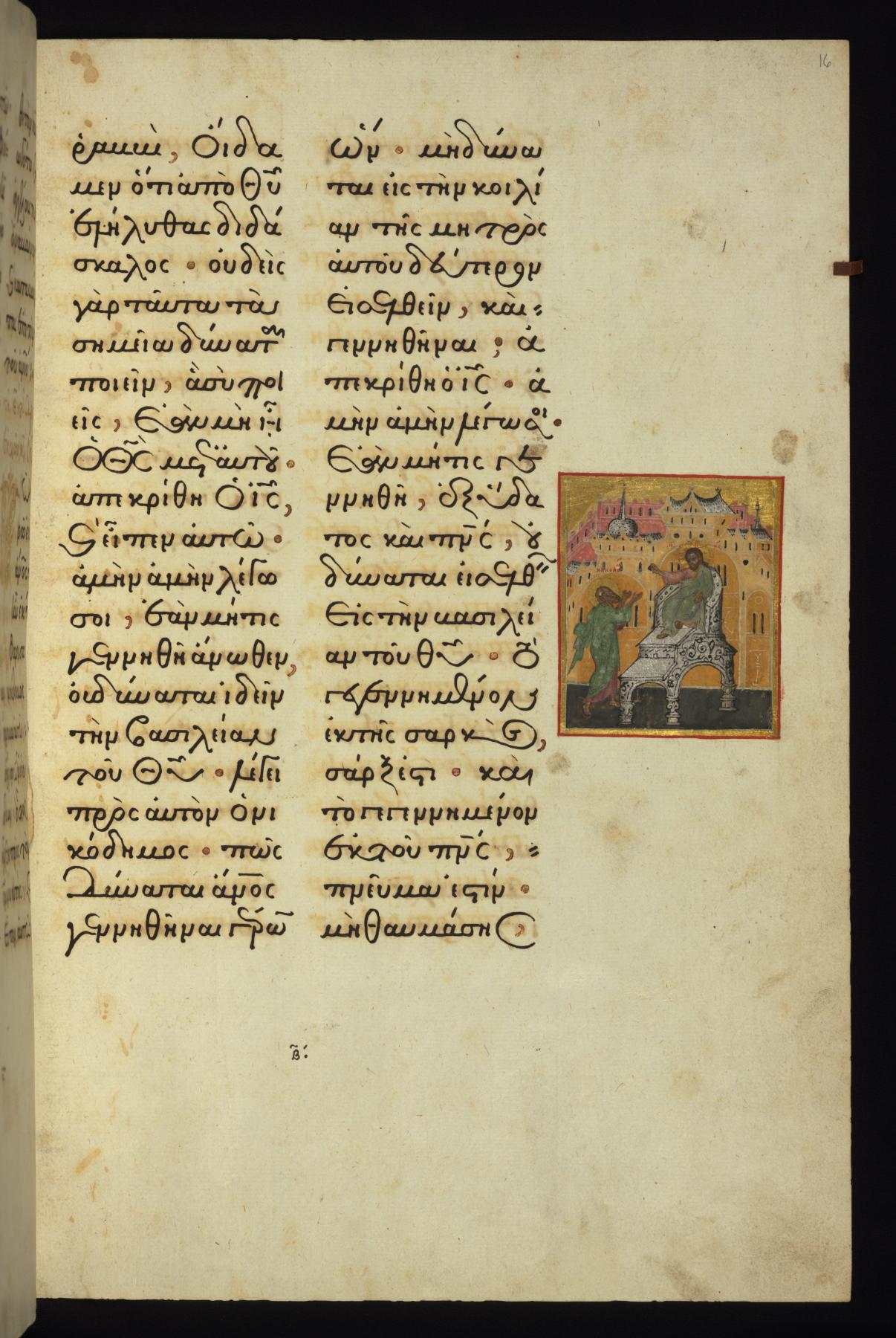 Please Subscribe or Donate to Help Keep This Site Free!