Details:
The Chi-Rho is a Christian symbol formed by superimposing the first two letters of the Greek word ΧΡΙΣΤΟΣ (Christos), which are 'Chi' (X) and 'Rho' (P)[1][2][3]. It looks like an X placed over the stem of a P[4][5].
The Lindisfarne Gospels is an illuminated manuscript gospel book produced around the years 715–720 in the monastery at Lindisfarne, off the coast of Northumberland, England[1][2]. It is a spectacular example of Insular or Hiberno-Saxon art[3], created with a quill pen and black ink made from soot[4]. The exhibition at Laing Art Gallery explores its meaning in the world today and its relationship with themes of personal, regional, and global identity[5].
🙏🏽
This image is in the public domain.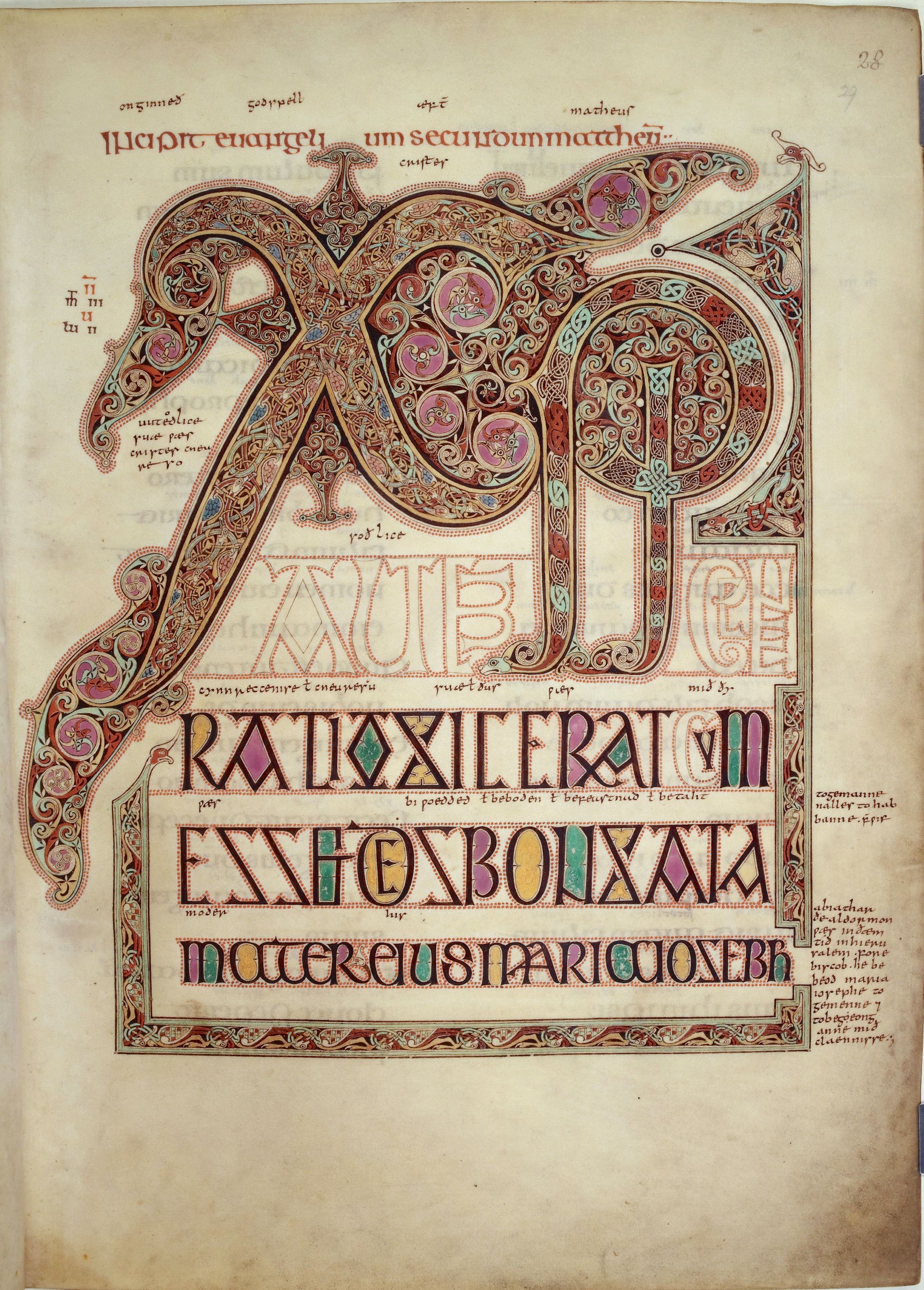 Please Subscribe or Donate to Help Keep This Site Free!