Details:
This cave is a Roman Catholic shrine honoring Saint Peter of Saint Joseph Betancur is called the Cave-Shrine of Santo Hermano Pedro (Canary first saint). It is situated in the Granadilla de Abona municipality, next to El Medano, in the southern region of the island of Tenerife (Canary Islands, Spain).
Over 300.000 people visit this cave each year, making it one of the Canary Islands' most revered pilgrimage sites. Saint Peter stopped in this cave with his followers to rest and recover. Peter also utilized the cave as a place of prayer and as a place to hide when he needed to avoid being attacked by pirates, who were common on the Canary Islands' coasts at the time.
🙏🏽
This image is in the public domain.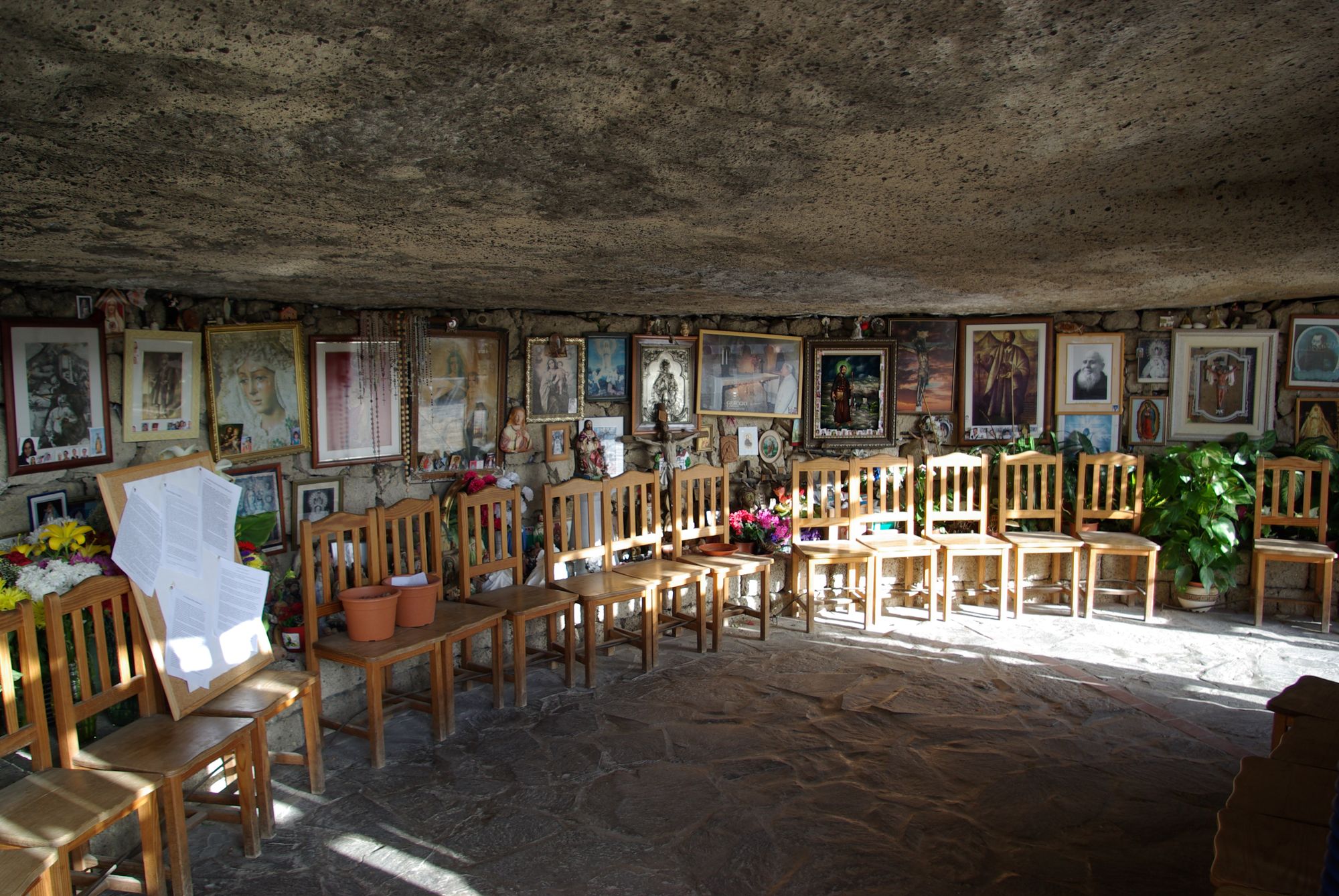 Please Subscribe or Donate to Help Keep This Site Free!