Details:

A Catholic shrine is a sacred or holy space dedicated to God or a specific saint, wherein they are venerated. Shrines often contain relics or other such objects associated with the figure being venerated.
The Marquesas Islands are a series of volcanic islands located in French Polynesia, a French overseas territory in the southern Pacific Ocean. Their highest point is Mount Oave on Ua Pou island, which rises 1,230 meters above sea level. Archaeological evidence implies that indigenous voyagers from West Polynesia inhabited the islands in the 10th century AD. The islands have retained a "remarkably consistent culture, biology, and language" over the millennia.
🙏🏽
This image is in the public domain.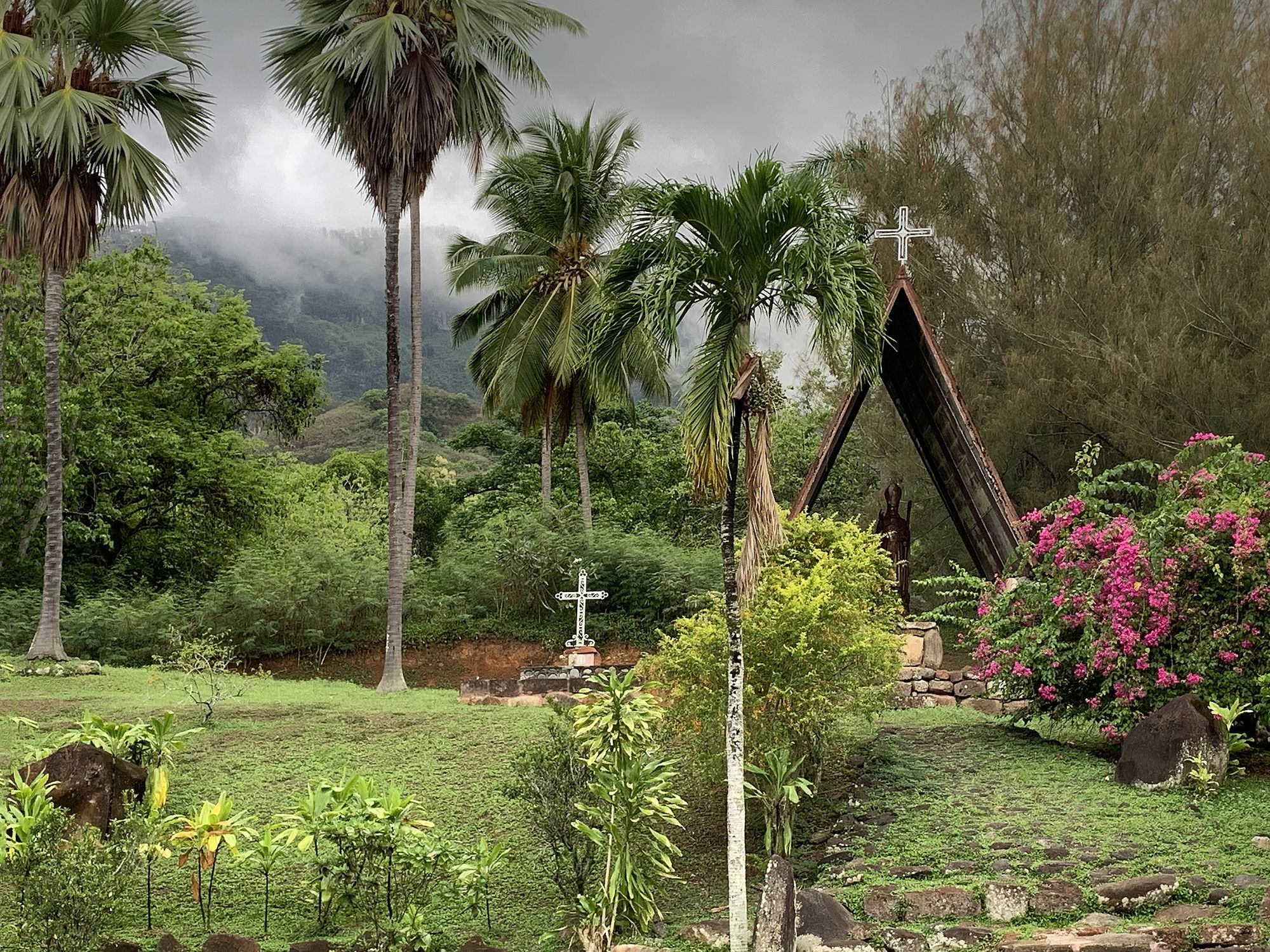 Please Subscribe or Donate to Help Keep This Site Free!